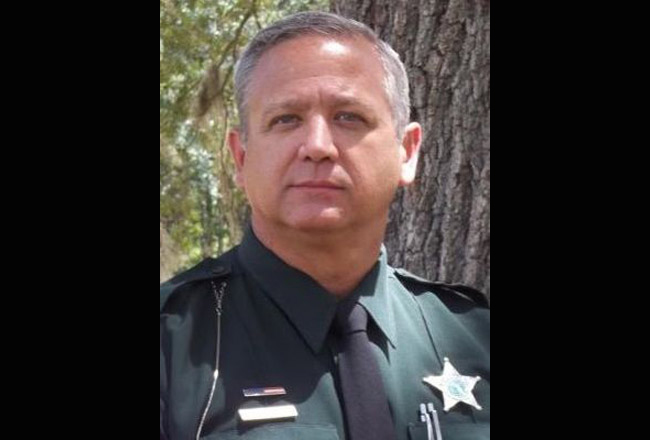 The governor is starting to face criticism for his suspension of a sheriff from a rural north Florida county who allegedly destroyed documents tied to the arrest of a man charged with carrying a concealed firearm.
Gov. Rick Scott on Tuesday suspended Liberty County Sheriff Nicholas Lee Finch, 50, who inspectors with the Florida Department of Law Enforcement contend destroyed or removed official documents to make it appear as though an arrest never occurred.
Since then, email has started to come in to the governor's office from throughout the state supporting Finch as a defender of the Second Amendment.
"I will relay this story to every Republican friend and family I know by word of mouth, email, Facebook and Twitter," emailed Dean Chamblin of Walton County. "Your re-election looks gloomy to say the least! What were you thinking?"
Palm Beach County resident Mary Labrecque demanded the situation be "rectified immediately" or she would campaign against Scott.
Roger Anderson, listing himself as an Orange County resident, called for Scott to resign.
"You have moved down to the level of Governor Moonbeam, Jerry Brown," Anderson wrote. "It was unconscionable for you to expand Medicaid in Florida, but now to oppose the second amendment of the Constitution, you have really crossed the line. Are you planning to run for re-election as a demonrat just like Chris Christie or maybe you are considering a third party, because you are not a Republican anymore."
As a result of the FDLE investigation, Finch was arrested on one count of official misconduct, as state law makes it illegal for a public servant to conceal, cover up, destroy, mutilate, or alter any official record or official document or cause another person to perform such an act. He was released on his own recognizance after being booked Tuesday.
According to an FDLE affidavit, a Liberty County deputy on March 8 had arrested a 59-year-old man during a traffic stop for the felony charge of carrying a concealed deadly weapon — a loaded semi-automatic pistol that was found hidden in the man's right front pants pocket.
There is no mention if the individual had a concealed weapon or firearm license.
After the man was taken to the Liberty County Sheriff's Office jail, Finch arrived with a member of the man's family, took possession of the arrest file and advised a sergeant that no charges would be filed, according to the affidavit.
FDLE investigators were able to obtain copies of the arrest reports, but were unable to locate the originals. Investigators also noted that the jail log entry for the individual was covered with "white out."
Scott didn't address Finch's arrest this week in announcing that Carl Causey, an assistant special agent for the FDLE in the Pensacola region, would serve as interim Liberty County sheriff.
Sparsely populated, Liberty County is west of Tallahassee.
–Jim Turner, News Service of Florida