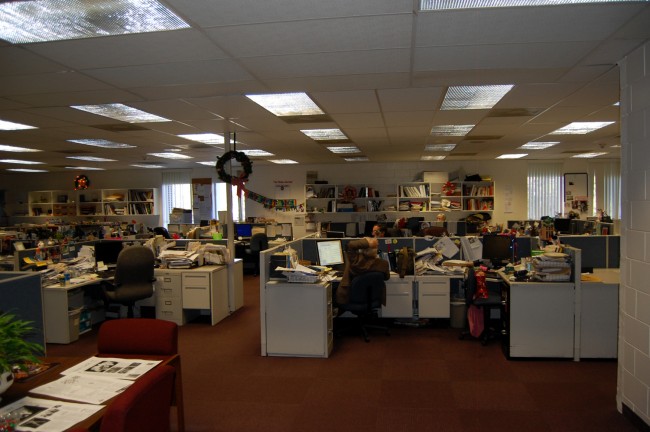 In his New Year report to readers, Daytona Beach News-Journal Editor Pat Rice summarized a couple of changes enacted in the last nine months at the newspaper, since it fell under new ownership: a reshuffling, though not an increase, of news beats, an increase in local items, a "hope to increase the amount of community news," and so on.
The report was silent on two substantial changes (firings and lay-offs aside) that affect the paper's personality and influence: the elimination of online comments, which reduced online readership, and the staggering decline in the newspaper's circulation since the new ownership's take-over last April. (There's been other substantial changes over the months, of course, such as the editorial page's about-face and the sports section's more recent and wholehearted embrace of the drab, though ideological and stylistic changes are the wont of any new owner).
In the first six months under new ownership, the paper's circulation declined from an average weekday circulation of 70,721 to 63,902, according to the Audit Bureau of Circulation. Newspapers across the nation have been bleeding readership, but the News-Journal's 10 percent decline in the first six months under its new regime was double the average decline the nation's daily newspapers experienced in the same period.
Sunday circulation has also fell 10 percent, from 92,553 to 83,486, though Sunday circulation across the nation feel 4.5 percent.
Going back to 2005, average daily circulation at the News-Journal has fallen by 41,431 copies, or 39 percent, while the cover price of the paper rose 50 percent. Advertising rates have not, of course, declined apace, though the paper reduced its subscription rates modestly late last year in response to the hemorrhage in subscribers. Available Audit Bureau of Circulation numbers don't break out figures for the twice-weekly Flagler News-Tribune, whose peak circulation was around 10,000, including copies distributed as part of the main paper. If the News-Tribune's circulation trend followed the News-Journal's, that number would be significantly lower, as it would also reflect Flagler County's diminishing population.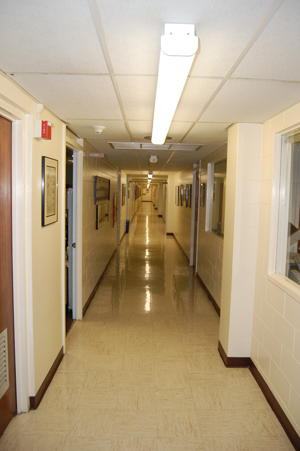 Online visibility figures are less precise. Before the take-over, the company's rate card for online advertising boasted 1 million total visits per month, and 4 million total page views. That was before the decision by the new Publisher, Michael Redding, to to eliminate online comments at what he called the "ideas-inclusive" News-Journal. (By way of comparison, FlaglerLive, after eight months online, drew 107,000 total visitors in December, and 700,000 page views).
A trio of investors under the banner of Halifax Media took over the News-Journal last April 1, ending the paper's 82-year ownership by the Davidson family. The lead investor is Stephens Capital Partners of Little Rock, Ark. Smaller investors were Destin-based JAASSS Media and Redding, a former employee at the paper, under the Davidson, and now its publisher.
Rice and Redding did not respond to emailed questions about the paper's circulation trend and its plans for improving coverage in Flagler County, anemic since well before the April take-over. Three reporters currently cover the county–Aaron London, Frank Fernandez and Annie Martin.

News-Journal Retirees Throw a Fund-Raiser
Several down-home Daytona Beach musical acts will headline the entertainment when current and former newspaper workers get together Jan. 8 for the N-J Reunion Jam.
The Park-O-Lators and Sitarick, joined by John "Elvis" Bozzo, will play a diverse medley at VFW Post 3282. The Saturday-afternoon bash is open to past and present Daytona Beach News-Journal employees and their friends and families as well as the general public.
Starting at 2 p.m., the four-hour party will include a silent auction, a 50-50 raffle, a few comedy bits, a smidge of nostalgia from humor columnist Mark Lane, and who knows what else. With the show date falling on the 75th birthday of The King, this will be a perfect time to don your blue suede shoes and dance up a storm. The VFW is at 5830 S. Williamson Blvd., at Taylor Road, Port Orange.
Sitarick, also known as N-J entertainment writer Rick DeYampert, has played guitar for decades but recently added the sitar and the Native American flute to his musical skill set. His profile is at www.rickdeyampert.com. Bozzo, who retired from Daytona Beach City Hall reporting, amuses himself on the guitar with classic rock tunes, including the Elvis songbook. You can find samples of his music on Facebook. Also performing will be copy editor Casmira Harrison, who plays guitar and keyboard.
The four-piece Park-O-Lators band is led by News-Journal business writer Clayton Park, who sings and plays guitar and electric violin, and his wife Susan, percussionist and vocalist. They will be joined by Julie Baker on bass and Graham Woodard on rhythm guitar. The Parks play their own music, which they describe as an "original blend of roots rock Americana." They have been performing in the Daytona Beach area for the past year but their stage experience includes more than 20 years with various garage bands and gospel groups. You can learn more about them at www.parkolators.com.
Sports writer Ken Hornack will help out as emcee, and former Accent and Food Editor Cathy Klasne is organizing the silent action. E-mail her at [email protected] if you have merchandise or a gift certificate to donate.
The show is being organized by several News-Journal retirees who joined a federal lawsuit in an effort to safeguard the News-Journal's pension plan. The $28 million plan is now under the protection of the federal Pension Benefit Guaranty Corp., which is seeking $14 million from a receivership controlled by Cox Newspapers to help meet the plan's obligations. A federal appeals court in Atlanta is expected to rule in coming months whether Cox has to give the pension plan some of the money it made by selling the newspaper to Halifax Media.
All proceeds will help defray the retiree-interveners' legal expenses. The goal: raising $2,000.
Tickets are $10 if purchased in advance; admission at the door is $12. Wings, meatballs and other appetizers will be served, and an affordably priced cash bar will be available.
To reserve tickets, send a check payable to Bruce Kuehn at 2460 Jerry Circle, Port Orange, Fla. 32128. Be sure to include your e-mail address; you will be e-mailed a receipt allowing you to pick up your tickets at the door. If you don't have e-mail, please include your phone number.
If you can't attend, please consider sending Bruce a few dollars anyway to help meet the goal. For further ticket information, contact Tom Brown at 386-576-6671 or [email protected].