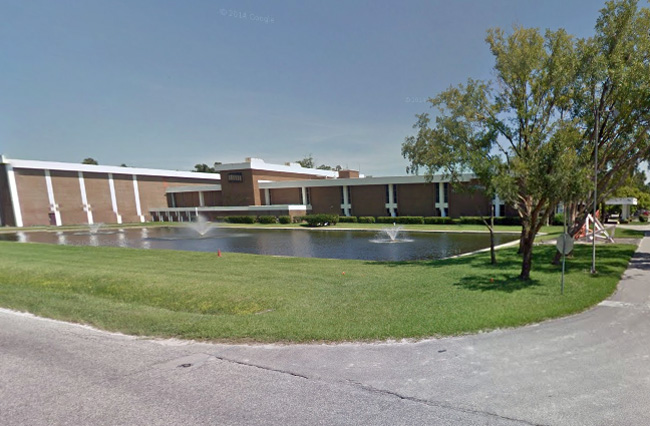 Four and a half years after it was acquired by the investors-owned Halifax Media Group as the flagship of a burgeoning newspaper conglomerate, the Daytona Beach News Journal and Halifax's three dozen newspapers were sold today for $280 million in cash to New York-based New Media Investment Group, a publicly traded company that owns 402 small to mid-size community publications.
Just 78 of those publications are dailies, with a combined circulation of around 550,000. The rest are 235 weeklies (some published two or three times a week) and 89 shoppers, according to Reuters, though New Media combines the circulation of its free shoppers with that of its paid dailies and weeklies when it cites its combined reach. It also owns yellow page directories.
New Media is the stepchild of GateHouse Media, which had gone into bankruptcy, with over $1 billion in debt, before it re-emerged as New Media exactly a year ago.
"GateHouse has a well-earned reputation for cutting staff and compensation, although that hardly makes it unique," Media Nation's Dan Kennedy wrote today. "The larger story is that its executives clearly believe it can be the last local-newspaper chain standing by centralizing every part of its operations that aren't strictly tied to local news."
The company's announcement of its acquisition of Halifax Media was limited to the general statements of its president, Michael Reed, and Halifax CEO Michael Redding. What the acquisition means for the News-Journal isn't yet clear, though New Media's brief history and focus point to a more pronounced development of digital media, a greater focus on increasingly local rather than regional news–and a quick draw on the firing line: when GateHouse Media acquired 33 newspapers in Massachusetts a year ago, dozens of jobs were cut within weeks of the acquisition.
One worrisome sign for newspaper staffers now owned by the new chain: Gatehouse-New Media believe in consolidated copy editing desks, which means that numerous newspapers' copy editing duties are essentially offloaded to a desk elsewhere–a form of internal outsourcing–that leads to deep job cuts.
"At a time when few business executives want to mess with the newspaper business," Kennedy writes, "GateHouse has gone all in. How it will end is anyone's guess. But GateHouse has been down this road before, and it ended in bankruptcy. If Kirk Davis and company have a better idea this time, we should soon find out."
New Media, which expects the deal to close at the beginning of 2015, is especially focused on its properties as investments and as bases for further acquisitions rather than as news services nurtured for journalism's sake. "Once closed," Reed (who in 2012 reported a salary of $1.3 million) said in a statement, "we will have deployed approximately $430 million in local media assets in a little over one year. As we look toward 2015, we are excited to integrate Halifax's publications into New Media's business, and continue to successfully execute on our strong pipeline of other potential deals." New Media currently owns papers in 27 states.
New Media's core group of executives is essentially unchanged from the GateHouse Media core, with Reed as CEO and Kirk Davis as chief operating officer.
In March 2010, Halifax Media bought the Daytona Beach News-Journal for $20 million. Less than two years later, Halifax bought the entirety of the New York Times regional group, some 16 newspapers (or 11 percent of the New York Times Company's overall revenue), for $143 million in cash. Six months later, Halifax bought Freedom Communications' 19 newspapers in North Carolina and Florida for an undisclosed sum. Last year Halifax bought three more papers in Florida, a group that belonged to HarborPoint Media, and this year the company bought one paper in Massachusetts.
On Thursday, New Media Investment Group traded at $18.75 a share.