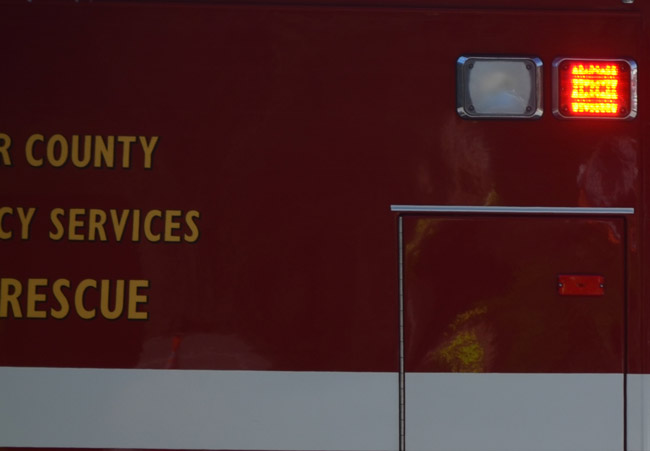 Last Updated: 11:36 a.m.
Nathaniel Juratovac, a 40-year-old former Flagler Beach police officer, is at the St. Johns County jail today following his arrest on an attempted murder charge after he allegedly shot Flagler County Fire Rescue firefighter Jared Parkey Friday night on U.S. 1.
Parkey's 17-month-old daughter and his wife Ashley were in the family car when the alleged road rage incident took place. One of the .45-caliber bullets was reportedly embedded in a car seat. Juratovac's own child was in his car.
Parkey, a six-year employee with Flagler County Fire Rescue, was back at his St. Augustine home this morning after suffering three wounds from two shots–one that injured his arm and abdomen, another that grazed his neck.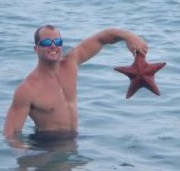 Juratovac gained notoriety in 2005 when he arrested Lisa Tanner–the daughter of then-State Attorney John tanner–on charges of disorderly intoxication and resisting arrest, triggering a scandal that would lead to charges of perjury, falsifying records and false imprisonment against Juratovac, embroil the Flagler County Sheriff's Office in a police-brutality case, and contribute to Tanner's defeat in the following election. Juratovac at the time was also facing two civil lawsuits, the result of traffic stops he'd conducted in 2004. He was cleared of the three charges against him in a 2008 trial in DeLand.
Orlando's Channel 13 News reports that "according to investigators, Nathaniel Juratovac and Jared Parkey became angry with one another after some type of traffic incident." The incident took place just north of Watson Road, several miles north of the St. John-Flagler County line.
Parkey had been on vacation for a week with his family and was driving back to St. Augustine from South Florida Friday evening. The incident took place about two miles from his home. Joratovac was reportedly riding with a member of the St. Johns County Sheriff's Office, who would be a witness to the incident.
Several Flagler County firefighters, including Fire Chief Don Petito, rushed to Shands Jacksonville hospital Friday night, as did a battalion chief with St. Johns Fire Rescue and that county's victim advocate, who tended to Parkey's family.
Juratovac's entanglement with Flagler County dates back a decade.
After Lisa Tanner's first arrest by Juratovac in March 2005, she was strapped to a restraining chair at the Flagler County jail after corrections officers deemed her uncooperative, and brutalized in an incident a grand jury later termed "grim and shocking." The incident was recorded on a jail video, and later widely disseminated. Her father, as the state attorney, leveled charges against two Flagler County Sheriff deputies involved in the incident. That case was settled in 2010 when both deputies wrote letters of apology to Tanner, long after John Tanner's close involvement in the case had triggered serious conflicts of interest issues, and another state attorney's investigation of Tanner's involvement. The case was eventually moved out of the 7th Judicial District (which includes Flagler) to the 4th, then to the 10th.
Juratovac had faced the trio of charges when he claimed that Lisa Tanner's roommate had tried to run him over with an SUV when he arrested Tanner the second time in November 2005. Juratovac also arrested the roommate, Michael McGuirk. Charges against Lisa Tanner in both cases were eventually dismissed.