Commentary
By T. Paige Dalporto
It started about the time I was leaving Nashville in 1986. The big boys were moving in. They smelled money in marketing country music to a pop market. That is, to the youth. Not a bunch of crotchety old farts in bars. Drinking beer. Grabbing their crotches.
Yeah, there's still some country out there. Alan Jackson, Brad Paisley, Kenny Chesney on a good day. I've never heard such a dearth of just plain good music than I have today in country music.
Pick a female artist. If she looked like Patsy Cline, she'd still be back in Indiana listenin' to the screen door slam… I mean, I actually had hopes that there was some substance behind her beautiful hair and complexion and smile. Carrie Underwood? Taylor Swift? Hey, it's time someone said something about what they always say: It's a business. No it ain't. Music ain't no business. It's music. Until the biz gets a hold of it and twists it into something slick and elevator-y. No business has any business prostituting music like it does.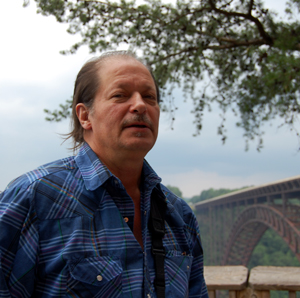 Meanwhile–and I'm watching the Country Music Awards now–some ol' gal comes out looking like a porn queen and for a second, sounding like she's channeling Dolly Parton. Interesting. That'll grab the youth. I remember when people complained about Shania Twain's navel. Now this woman is looking like a ho and grabbing her bleach blond crotch and showing about six inches below her navel. Hmmm. But she sounds just like Dolly Parton for a second or two. And WOW what a performance. She's dancing around with about 50 other boys and girls who are also grabbing at their crotch, but they are wearing cowboy type hats, and I think I see a bale of hay and a table cloth shirt here and there. Man! That's country! Or at least what some exec thinks country is—the stereotypical, cliched, Hee Haw, Yee Haw thing that he or she has all twisted up in her mass marketing youth culture targeting mind.
I gotta say…the songwriting coming out of Nashville for about 10 years now has gotten to the point where it sounds like they have just given up on a melody…in favor of stringing a whole lot of banal lyrics together with a note or two at the end to clue you in that hey, this is a song, y'all'. Sounds like someone reading the phone book: Smith, John, A., Smith John B., Smith, Grab A. Crotch.
Or maybe the want ads. Wanted: Farm hands, truck driver, delivery person, live in companion, nails done cheap, kittens free to good home, eat at Joe's. Grab your country crotch.
They call this conversational or physical lyrics…I think. You know, like, "The cat was sitting on the stool, when I walk in Mamma's kitchen, I hear the slamming of the back door screen, and the slamming truck door, the truck my daddy used to drive when I was just a pup. I have another one of Mamma's home made biscuits and there's gravy frying in the pan, when I heard the news about Billy Joe, I grab a beer and a blonde and my old guitar and I kick the dust up from my boots and walk out that door and I ain't never gone back, causing my Mamma's in heaven, and Jesus loves me, and this beer tastes real good, like drinking from that ol creek when I was a boy, like my granpa used to say when I was sitting on his knee, fiddling with his suspenders, stand up for America, and always remember, grab your crotch, because if it ain't crotch, it ain't country, and I hope you dance better than you sing…"
So Yee Haw. This is the new country. It's not old crotchety country. Fine. It's happy, diddly, youthy, crossover country. Crotch country. In your face, Minnie. It's taking selling out to new heights, or depths. Don't even bother to defend it. It is what it is. And it ain't what it ain't.
T. Paige Dalporto is a performing songwriter and photographer in Oak Hill, W. Va. He lived in Nashville from 1980 to 1986.