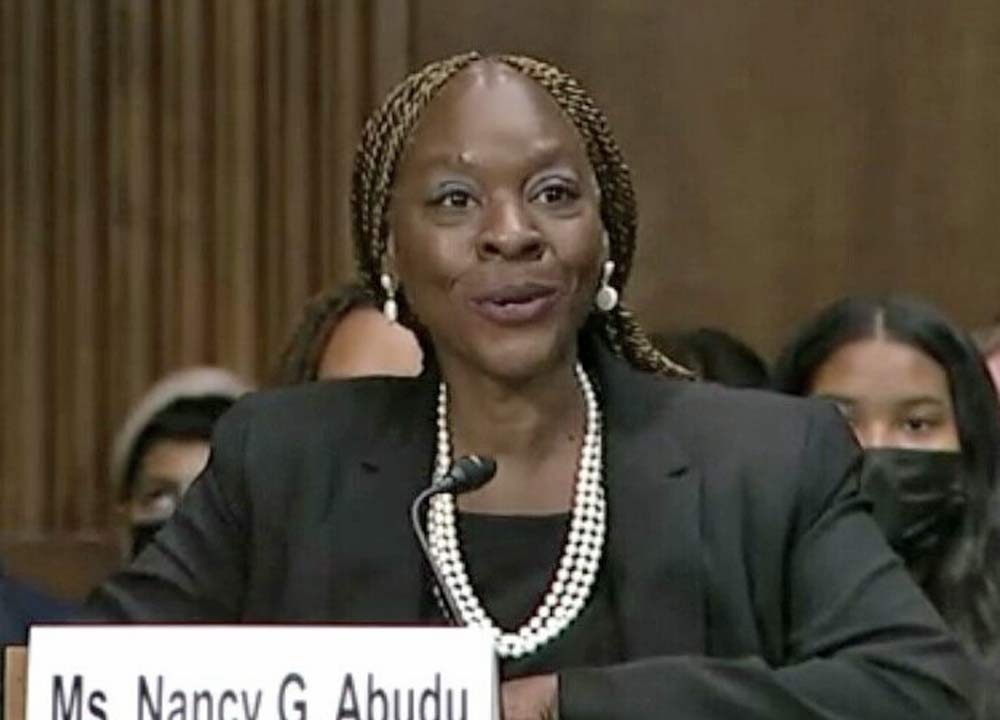 Nancy Abudu, former legal director for the ACLU of Florida, will be installed as a judge of the U.S. Court of Appeals for the Eleventh Circuit on Friday in Atlanta. In doing so, she will make history as the first Black woman to serve on that court.
Abudu, 49, was nominated to the court by President Joe Biden in January 2022 and confirmed by the U.S. Senate this May on a 49-47 vote.




"Nancy Abudu is a highly experienced litigator who has spent the majority of her career defending the civil rights of all Americans," Senate Judiciary Committee Chair Richard Durbin said in a written statement released after she was confirmed on the court.

"She's worked on a range of matters, including defending voting rights, protecting religious freedom, and advancing criminal justice reform. Her perspective and background will be a valuable addition to the Eleventh Circuit, which currently has no former civil rights lawyers on the bench.
"Ms. Abudu is a barrier-breaker — the first Black woman ever to serve on this court," Durbin added. "I congratulate her on becoming the thirty-fourth circuit court judge confirmed under President Biden, and being the latest example of the Senate Judiciary Committee advancing nominees who will ensure a fair justice system for all and represent the diversity of America."
Born in Alexandria, Virginia, Abudu graduated from Columbia University in 1996 and received her law degree from Tulane in 1999, according to a biography fact sheet from the group Alliance for Justice. She served as a staff attorney at the Eleventh Circuit for two years and then joined the ACLU's Voting Rights Project in Georgia in 2005 as a staff attorney.
In 2013, she was hired as legal director for the ACLU of Florida and stayed there for six years. In 2019, she was hired as deputy legal director for the Southern Poverty Law Center and later became the organization's director for strategic litigation.




Twenty-one judges serve on the Eleventh Circuit, which holds jurisdiction over federal cases originating in Florida, Alabama, and Georgia. Two of those justices — Robert Luck and Barbara Lagoa — were nominated by then-President Trump in September 2019, just eight months after Florida Gov. Ron DeSantis had named them to the Florida Supreme Court.
According to a copy of the investiture ceremony for Abudu, among those who will be giving remarks will be Howard Simon, interim executive director of the Florida ACLU, who served as executive director during most of Abudu's time with the organization.
–Mitch Perry, Florida Phoenix