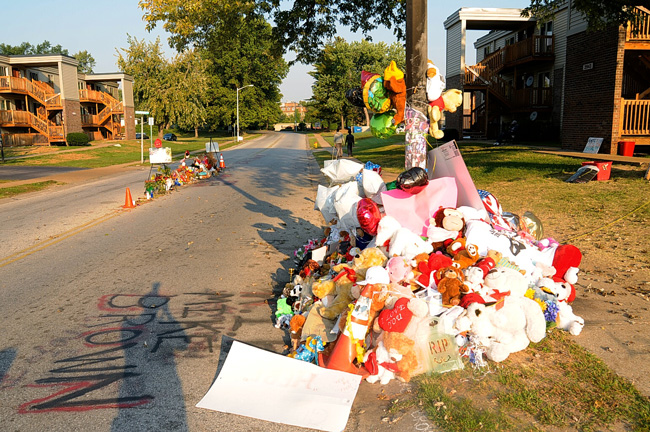 It was 9 p.m. Monday evening. Prosecutor Robert McCullough had just announced that there would be no indictment against Darren Wilson, the white Ferguson police officer who killed an unarmed Michael Brown, who was black, after a brief confrontation, firing off 12 rounds and hitting Brown with six.
Linda Haywood president of the Flagler County Branch of the NAACP, was watching the prosecutor's announcement on TV, and would spent most of the night watching unsettling events unfold in Ferguson. She called Rev. Gilliard Glover of First AME Church and asked if there'd be some space available at the church the following evening.; She wanted to organize a quick protest, or at least a way for people to gather, show their disappointment in the decision in Ferguson and, as she would say Tuesday evening, "have a positive way to voice their opinions, to reflect upon past actions and to let their voices be heard in a positive, peaceful manner. And I think that was accomplished."
Despite torrential rain, some two dozen people gathered at the church after 5 p.m. Tuesday, including young people, at least two pastors and two cops—the Flagler County Sheriff's Cmdr. Mark Carman, who oversees the Palm Coast precinct and has generally maintained warm and open rapport with the black community, and Sgt. Larry Jones, who was retiring the next day.
There was no anger, no chants of protest, at least not the emotional sort. The outrage was muted and channeled, calibrated between calls for self-discipline and, more than anything, self-responsibility while being clear-eyed about the sort of society that allows young unarmed black males to be gunned down on their own streets, whatever their lack of speakers at the event termed "discipline."
---
A call for more accountability–on all sides.
---
"We know this is true, because we're sometimes so undisciplined," Stephanie Ecklin of the NAACP said.  "However that does not escape the fact that a child who has not become all that he can be yet ought to be given the opportunity to live. There was no reason to kill a child. None. Perhaps disable the child. Shoot him in the knees. You didn't have to kill the child. That's all I'm saying. All right, you have an undisciplined teen-ager. You can stop him without killing him. So we as a community have to accept but law enforcement has to get a hold of themselves as well."
Haywood echoed the theme of better parenting children. "We're not taking the time to educate our children on how to be decent, contributing members of society," Haywood said. "We dropped the ball. We dropped the ball. We've got to pick that ball up and run with it. It's not too late." She stressed the importance of every life, but also the importance of self-respect. The scenes from Ferguson, she said, broke her heart—the looting, the assaults, the spraying of journalists with pepper spray. "There's no reason for that. There's reason for the anger. There's a reason for the frustration. There's a reason for the outrage, the moral outrage. But then you must behave morally."
Then Pastor Sims Jones, a frequent voice at local government meetings, spoke up: "I do a lot of fighting in Flagler County for rights," he said, in schools, in housing and local politics. He said he has "nothing against police officers," citing his own brother as one highly decorated one. "But when those police officers are not doing the right thing are not being held accountable for the things that they're doing, they taint all police officers. And when the other police officers look the other way because this is a brother officer, or they help to smooth things over, they then taint all other good officers, because when someone is doing something bad and they're not held accountable, everybody is now being painted with the same brush. But I'm not here to talk just about police officers."
He spoke of government and judicial officials voted in by the public who "fail," saying the judicial system in Missouri "did not do its job." He then retold the story of the shooting of Michael Brown, focusing on his being unarmed: "Not only did parents fail, but our judicial system failed, our police officers failed, our elected officials failed, because when it came time to remove this biased, biased prosecutor, our own elected officials did not do their job."
Jones then recounted the sort of story almost every black man can recount, and many white ones too, of situations where a cop's badge becomes license for intimidation and an exercise of power rather than protection, let alone service. Jones had been stopped by a cop for allegedly failing to stop at a stop sign.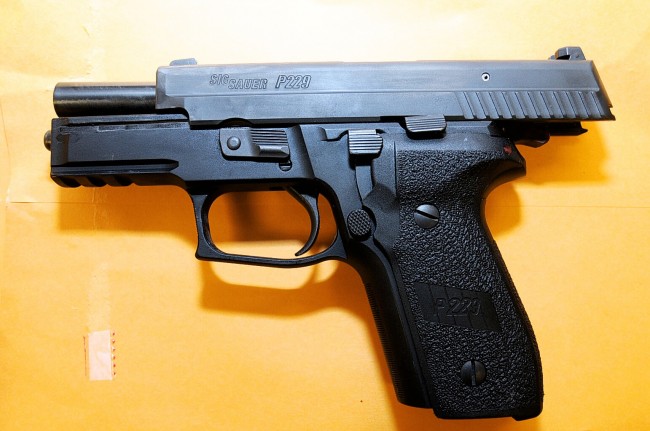 "Excuse me, officer, but I did," Jones told him. "His response to me, 'so you're calling me a liar?' See, that's not the answer, that's not the way you deal with people. I told him I'm not calling you a liar, but I'm not going to admit to something that I didn't do. So he said, 'I'm going to check you out.' I said feel free, you've got my license, you've got my registration. But I was not going to say that I did not come to a complete stop when I know I did. But I also knew there is a time to shut your mouth. We have to learn not to speak at certain times. We have to educate these young people that are sitting here: if we don't educate them and teach them how to react to situations, how to react to law enforcement, how to get out and vote if we want to have rights, then what's going to happen to them is going to be our fault, because we did not do our job in educating them. We can't blame the police department. We can't blame the government. We can't blame nobody else if we don't say nothing, if we don't get together and do something, or the fault is here."
Closing the event, Glover spoke of an African proverb that says "to call of the name of the dead gives them life." Glover said: "What we're dealing with here tonight is not isolated. It's been going on for a while."
He then called out 22 names, pausing between each in what proved to be the most moving moment of the evening. The names, all those of young black men killed, including that of three 17 year olds, ended with the names of Trayvon Martin and Michael Brown. Glover then cited the two verses from the Gospel of Luke: "When Jesus' followers saw what was going to happen, they said, 'Lord, should we strike with our swords?' And one of them struck the servant of the high priest, cutting off his right ear. But Jesus answered, 'No more of this!'"
But rather than also recite the next line in the verse—"And he touched the man's ear and healed him"—Glover then unexpectedly turned Jesus's "No more of this" into a polemic: "No more crimes against our community," "no more enlisting the enemy to educate our children," "no more fathers forgetting about their families," "no more gangs gathering up our little guys," "no more hollering when we should be helping," "no more incarceration rather than education," "no more killing defenseless kids," "no more lying and calling it legal," "no more wishing for change but not working for change."
He then offered a prayer.