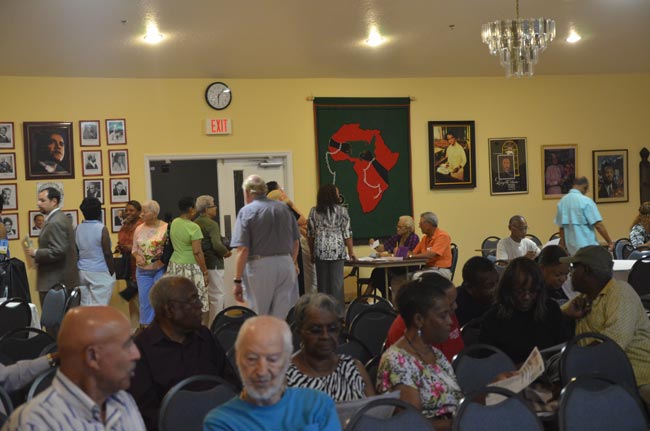 At 7 p.m. this evening the NAACP is hosting a forum for the four candidates for two seats on the Palm Coast City Council. All four candidates are here: Dennis Cross and Jason DeLorenzo, who are contesting the District 3 seat, and Bill McGuire and incumbent Holsey Moorman, who are running for the District 1 seat.
John Winston is asking the questions, including questions from an audience of more than 120 people.
Sorry about the 30-second ads from time to time, but it's the only way to make this possible.
Update: The recorded video below shows the forum in its entirety.