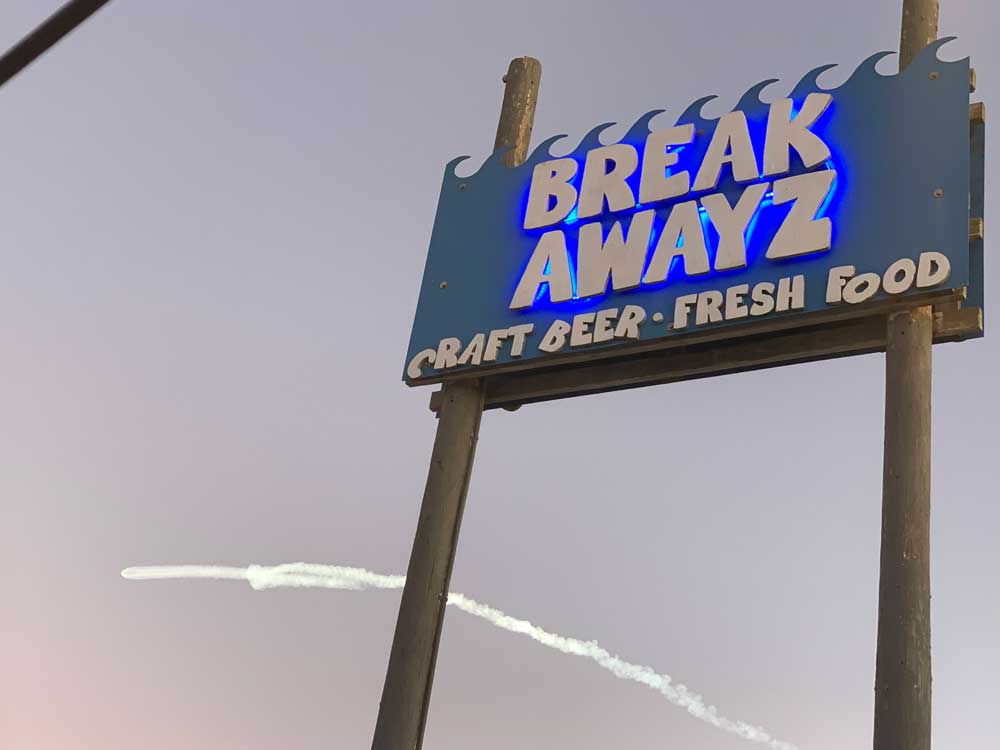 Palm Coast and Flagler County residents were abuzz with reports of a mysterious boom heard across parts of the county at 11:15 p.m. Thursday night. There were also unconfirmed reports of a fireball spotted in St. Johns County around the same time.
"Unfortunately we don't know" what caused the boom, Jonathan Lord, Flagler County's emergency management director, said this morning," only have suspicions that it may have been [a] meteorite."
Authorities in Flagler Beach and at the Flagler County Sheriff's Office had no information on the incident. Nor did authorities at the St. Johns County Sheriff's Office. Both sheriff's offices checked their call logs and found nothing. Bob Pickering, a weather specialist with the emergency management division, reported on the FlaglerWeather information page on Facebook this morning that "We still think it was a meteor entering the atmosphere."
The National Weather Service in Jacksonville also received numerous reports, but could not pinpoint the cause. "We have not heard anything or seen any kind of evidence of a meteor or anything that passed by the Flagler area, but were told it was heard far inland as well," a Weather Service spokesman said. A service camera pointed at the ocean, however, did not pick up a flash. The reports the Weather Service heard "sounds very much like a meteor entering the atmosphere, but we can't say for certain" that that's what it was.
[The American Meteor Society maintains a comprehensive page on reported fireballs around the world here, with 59 reported so far this year.]
Large objects traveling faster than the speed of sound trigger sonic booms that can be heard in a radius hundreds of miles from the point of origin. Those booms are not infrequent. They were routine whenever the space shuttle, when it flew, would reenter the atmosphere. More recently, SpaceX capsules reentering the atmosphere have been causing booms at regular intervals.




SpaceX launched a rocket Thursday, but at 10:43 a.m. Palm Coast time. The vehicle re-entered the atmosphere and landed several minutes later (after deploying a Starlink satellite), but all in the Pacific. A SpaceX rocket launched from Kennedy Space Center from Cape Canaveral Wednesday morning, and another did on Jan. 15. Last August, residents in Florida and Georgia reported a loud boom after a rocket resupplying the International Space Station splashed back down in the Atlantic.
Booms can also be caused by military jets or contractors. The Air Force and Navy train off the coast of Florida.
In Mid-August, the National Weather Service reported that a boom heard over Utah, strong enough to make residents think it was an earthquake, was attributable to a meteorite. In that case, video captured the meteor's streak.
But mystery booms abound. "A mysterious boom jolted New Hampshire and at least one adjoining state on Sunday morning, rattling homes, spooking pets and prompting several hundred amateur sleuths to go online to try to find out what possibly could have caused all the commotion," The New York Times reported in October 2021. The mystery was never solved.
There was one last November in central Florida, and like the one in Palm Coast Thursday night, the sound was captured on residents' Ring videos. As in Palm Coast, residents reported their houses shaking at the time of the boom–telltale signs of sonic booms.




Mystery booms have a long and rich history. Around the 4th of July, 1805, when the Lewis and Clark expedition was deep inside what is today Montana (in the area of Bozeman), Meriwether Lewis reported in his journal repeated booms he and others in the expedition would hear at regular intervals. No one had the sort of weapons that could produce the sound. The expedition was the first, of white men, that deep into Montana. Native Americans certainly did not have the kind of weaponry that could cause the booms. And there were no space rockets that people knew of at the time.
"At length walking in the plains the other day I heard this noise very distinctly," Lewis wrote, it was perfectly calm and clear and not a cloud to be seen." He heard it three times that day. The booms would repeat at intervals, then stop. He heard it several days later as well. To this day, the mystery has not been solved.
Reader Interactions