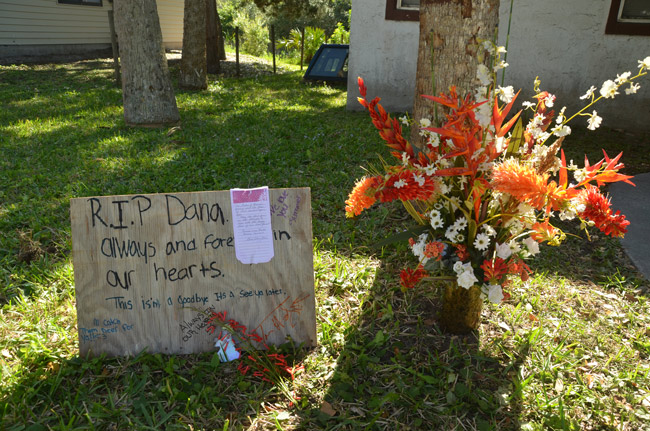 Paul Miller's arrest report reveals a grim sequence of events that led Miller to shoot and kill Dana Mulhall on Flagler Avenue in Flagler Beach Wednesday evening. The report openly casts doubt on suggestions that Miller was acting in self defense, describing instead a moment of anger that escalated and did not stop even as Mulhall was, literally, running for his life: four of the five bullets that struck Mulhall did so after he had turned to run into his house.
Miller, 66, was charged with second degree murder and taken to the Flagler County jail Thursday evening. He remains there today. No bond was set. Dana Mulhall, a next-door neighbor of Miller's–their properties are separated by a light-brown fence that surrounds Miller's front yard–died at the scene.
According to the Flagler Beach Police report, the argument did start over a dog's barking. But it was an argument with an old history. Miller told police that about two months earlier, the two men had had an argument (it's not clear whether it was also over Miller's barking dogs), and that Mulhall, according to Miller, had yelled profanities at Miller and his wife.
On Wednesday evening, according to the report, Miller was in his garage when he heard his dogs barking from the front porch, then heard Mulhall "yelling and cursing." Miller told police he went outside to quiet the dogs and saw Mulhall go back into his own house.
At that point, Millerl went into his house and retrieved a 9 mm handgun from its storage in a cabinet. He put the gun in a back pocket. He went back outside. He sat on the porch.
Mulhall, according to Miller, then came back outside "and began yelling profanities" at Miller, the report states. Mulhall allegedly put his hands on the brown fence and began to shake it. Miller told him to stop. Mulhall did. The two men then, across the fence, began shouting at each other. Miller told police that the shouting was mutual.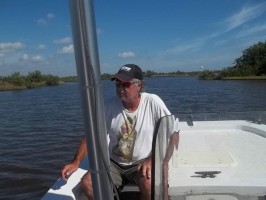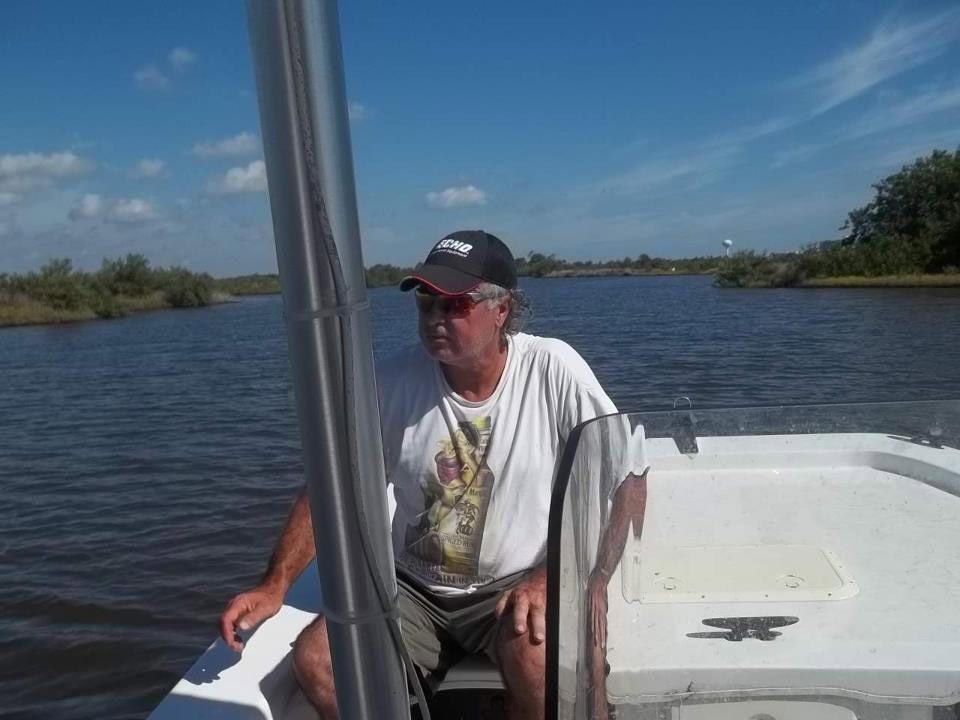 Miller had been on his front porch all that time–a screened-in area with a door. At that point, Miller left the porch, went outside and walked toward Mulhall and, according to the report, "confronted" him. Mulhall was still in his own yard and remained there. Miller said that at that moment, he had his hand on his back pocket, on his gun. Miller told police that "at no time did he pull the gun or tell [Mulhall] that he had a gun."
"However," the police report goes on, Miller stated that Mulhall claimed he had a gun "too" and "would kill both [Miller] and his dog." Miller claims that Mulhall then reached "behind his back in the buttocks area, at which point[Miller] claimed he felt the neighbor was reaching for a gun." Miller said that he then pulled his gun out of his pocket and began shooting at Mulhall.
Miller himself told police, according to the report, that "after the first shot, [Mulhall] turned and retreated by running toward the front door of his [Mulhall's] home. [Miller] stated that even after [Mulhall] attempted to retreat, he continued to shoot [Mulhall] until [Mulhall] fell to the ground," where he died a hort time later.
Miller then called 911 and, in a very calm voice, told the dispatcher that he'd shot his neighbor, and that an ambulance might be warranted. He told the dispatcher that there'd been an ongoing problem with Mulhall and that Mulhall had "jumped on him" and threatened him, so he "shot his fucking ass."
"In describing the incident to the dispatcher," the report states, "at no time did [Miller] ever state that he shot [Mulhall] because he believed [Mulhall] was attempt[ing] to pull a gun or other weapon." The report also notes what several witnesses at the scene had described the evening of the shooting: five shots that were fired "slow," in a "methodical" manner, and "evenly spaced."
The report concludes with a note about the autopsy, which showed that Mulhall "was shot a total of five times: once to the right front chest, once to the left knee area, once to the right thigh area, and twice in the upper back." That description does not indicate the sequence of the shots, however. Mulhall died near his front door.
Earlier: