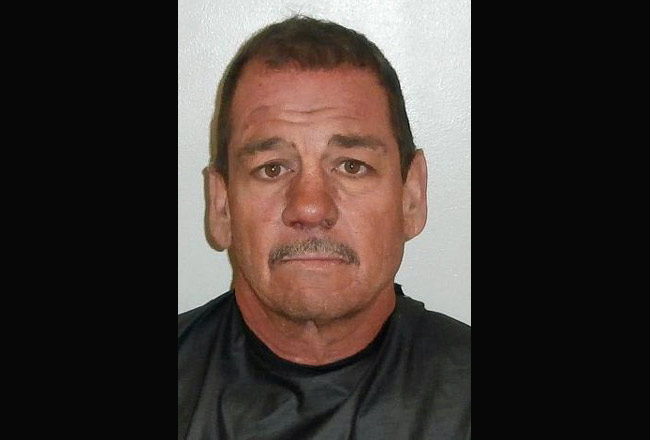 Early Sunday morning—at 2 a.m.—police were called to a residence on County Road 90, a few miles southwest of Bunnell and just east of the Mondex. A reported stabbing had taken place. Brad Taylor was being treated for a stabbing wound by Flagler County Fire Rescue paramedics.
Taylor could not provide more information, but a witness described to a Bunnell Police Department what had allegedly taken place: Taylor was among a group of people on all-terrain vehicles on a trail somewhere in Mud Muckers' 11,000-acre expanse of parkland southwest of Bunnell. Taylor got into an argument with Todd L. Richmond, 47, a resident of Brighton Lane in Orlando.
"The confrontation escalated and they began shoving each other," according to Richmond's arrest report. A witness, Kristen Zimmerman, then saw Taylor "step back and yell that Mr. Richmond had stabbed him."
Richmond fled on foot, through the trees. Taylor was airlifted by Air One, Volusia County's emergency helicopter, to Halifax hospital's trauma unit in Daytona Beach. He had a knife wound about one inch long on the left side of his upper abdomen, according to the arrest report.
Authorities searched the area with no success. Bunnell's officer Frank Barbagallo then located Richmond's vehicle in Mud Muckers's camping area and asked event staff there to alert authorities should Richmond show up. He did. Barbagallo returned to the scene at 5 a.m. and placed Richmond under arrest.
"No weapons were found on Mr. Richmond," the arrest report states. He was read his rights. He refused to answer any questions, as is his right. He was taken to the Flagler County jail. Statements by three witnesses other than Zimmerman were all consistent with Zimmerman's account.
By then, Taylor's condition was stable.
Richmond posted $100,000 bond and was released. Six months ago, he was arrested in Volusia County for criminal mischief and damaging property.