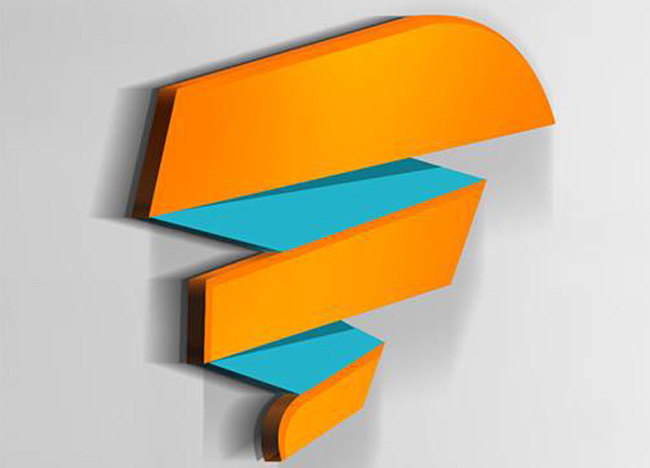 The monthly meetings of Flagler County's Economic Development Opportunity Council have featured in past months a string of companies that are either starting up locally, moving operations to the county, or highlighting operations long entrenched locally. An example of the latter is Palm Coast Data, one of whose executive came out of the struggling company's shell last month to assure officials that it's grinding on even as the company's employment ranks have nearly halved since 2007.
This morning, the council got a different sort of presentation. Moving Minds LLC is a virtual marketing and consultancy company that works with other companies to develop their web presence through marketing, web design, advertising, PR, branding and other strategies of increasing sales and visibility. Its employees, most of them contractors, are all over the world. Its executives were based in Washington, D.C. They're moving to Flagler.
Moving Minds doesn't have office building at the moment. But it's looking for one. And it's looking to hire up to 50 people, not necessarily full-timers, over the next three to five years.
"We're sort of a hidden gem in the community," Lou Hughes, Moving Minds's CEO, told the council this morning. "We're seeing a huge increase in demand for the services, and we need to find people that are very talented here who perhaps are either starting their careers but want to be in marketing. We can help train them, but we also are looking for folks who perhaps have relocated like ourselves from Washington, D.C., who may be from a more mature market, who work maybe in an ad agency or marketing consultancy, and would like to continue to work in that capacity but didn't know a company like ours existed. We'd love the opportunity to be introduced to those folks, so we're casting a net so that hopefully those folks in Flagler County who have those kind of interests and capabilities will get to know us and we'll get to know them."
Moving Minds originally incorporated in Florida in 2007. Physically, it's kept a low profile. But it's had its successes. Founded in 2002, it won a Best Financial Services Website award (through the Web Marketing Association) for site it developed for one of its clients, Trancentrix Corporate Payment Solutions. Its client and partner base has included Siemens, Mastercard, Panasonic, NBC, IMB, Apple and Google. Its clients can be as small as an eight-person operation, like a Mississippi company it helped to four-digit sales increases before the company was sold, to Siemens, a conglomerate, for whom it developed an e-commerce feasibility study to help improve online sales. ,
"One of the concerns they were going over was whether we had the workforce here" that Moving Minds could draw on, Helga van Eckert, executive director of the county's economic development department, said. The experience of Coastal Cloud, the relatively new local tech company that at one point caught the governor's eye, made Moving Minds more comfortable in finding or training local talent. "I think there's an entire hidden talent pool in Flagler County that we come across on a regular basis," van Eckert said, through such events as Office Divvy's monthly Entrepreneur Night. "It's just a matter of connecting the talent with the work or with the employment opportunities."
Moving Minds is contending with a crowded field: web and marketing consultancies are multiplying, but so is the work they can provide, van Eckert says.
"A lot of what we do is numbered-based, it's pure, raw numbers, and I think we are very distinctive from other types of firms in our business about using metrics to measure the performance of the investments that we help them make," Hughes says. "We're looking for amazing people to help join our efforts in delivering super quality creative and marketing work."
The council encouraged Hughes to provide contact information. He did: interested applicants can contact him directly by email, or go to the company's website.
There were no other company presentations today, though Barbara Revels, who chairs the economic development council, said that "a lot of stuff" has been "flying out of the office. A lot of times summer doldrums kick in, but not here."
Van Eckert provided two examples. She is expecting that at next month's meeting, on Oct. 16, will see the unveiling of another company's move to Flagler, this one a pharmaceutical closing up shop in Illinois to make the move south. So-called Project Hazel (the council is still under confidentiality) would net the area 25 jobs ranging in pay from $30,000 a year to $150,000 a year. The company is in line to cash in on county jobs incentives of $400 per job, as long as the job created is retained through the third year.
The county has also made the cut, van Eckert said, to be among the counties or cities vying for a much bigger prize, that one dubbed Project Citizen and spearheaded by Enterprise Florida, the state's private-public economic development partnership. That would represent 400 jobs and a $100 million investment. It would be a large distribution operation. But don't hold your breath. "There's a lot of competition for that one," van Eckert said. "We're not going to see any movement on this until early next year."