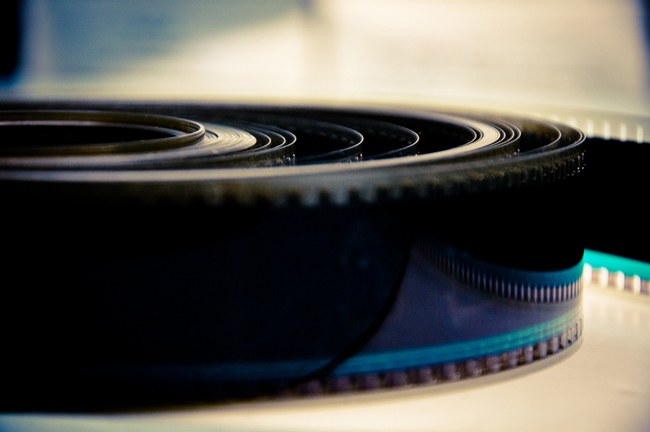 Blockbuster proposals that would double and triple the pool of incentives for those who want to create both big- and small-screen magic in Florida now sit before lawmakers.
Less than a week after a measure (HB 983) was introduced in the House to provide $1 billion in tax credit to film and television production efforts in Florida, the Senate Commerce and Tourism Committee released a proposal (SPB 7056) on Monday that offers $300 million in tax credits.
Under both measures, the money would be spread out over six years.
The Senate proposal also moves the state's Office of Film and Entertainment from the Department of Economic Opportunity to Enterprise Florida, the state's public-private business recruitment organization.
The Legislature had allotted $296 million for incentives when a prior funding program was launched in 2010.
However, the money was quickly doled out. No new funding was allocated last year. And Gov. Rick Scott didn't include any additional money for the industry in his recommended spending plan for the fiscal year that begins July 1.
When the Senate committee discussed the funding during an October meeting, Chairwoman Nancy Detert, R-Venice, said the idea behind the bill would be to offer something that is easy for the industry to understand, works in conjunction with film-school efforts in Florida and has a set end date.
"We're never going to be the state that puts in the most money," Detert said. "We're going to be the state that puts in dependable money, with a verifiable process and is something that is fair."
In moving the agency, the office would be renamed the Division of Film and Entertainment, and require the appointment of an industry insider to serve as the state's film commissioner.
Critics questioned the move of the agency, which they contend has allocated past tax credits on a first-come, first-serve basis rather than on the potential return on investment.
"Privatizing the film office does not increase transparency or ensure this program operates with more fiscal responsibility," Dan Krassner, executive director of Integrity Florida, a nonpartisan group, said Monday. "Lawmakers should require online disclosure of this program's tax credit awards on the DEO incentives portal. This program needs more openness and accountability, not less."
Film Florida President Leah Sokolowsky told the committee during the October meeting that competition from Georgia and other neighboring states have made it tougher to sell Florida to film and digital media production companies.
"They now have 11 studio, bricks-and-mortar projects … that are breaking ground outside of Atlanta because of the investment they made," Sokolowsky told the committee.
With Florida pushing to increase tourism to 100 million visitors a year, Sokolowsky also made a point of highlighting the impact of film and television production on the Sunshine State's tourism efforts.
"Shows that portray Florida … they're free advertising with other people's money for our state," Sokolowsky said. "They show the best of the best of everywhere in the state."
She added that the recently concluded show Breaking Bad, "even when the content is questionable to some," drew tourists to New Mexico.
"They want to see where great stories are told," Sokolowsky said.
Film Florida notes that the Burn Notice, which ended a seven-season run on USA Network last September, was estimated to have a promotional value of $170 million a year by the Greater Miami Convention and Visitors Bureau.
Last July, the Governor's office noted in a release that the 2011 family drama Dolphin Tale added $17 million in revenue to the state, created jobs for nearly 1,300 Floridians, and "as a result of this film, attendance at the Clearwater Marine Aquarium quadrupled to about 750,000 annual visitors last year, with 300,000 of those visitors traveling from out of state."
Sen. Aaron Bean, R-Fernandina Beach, said with the bulk of past film and television incentives going to the Orlando and South Florida regions, a challenge will be to have future incentives entice production crews to locate outside those areas.
The Senate committee proposal sets aside 20 percent of the annual credits for production crews using "underutilized" counties, where less than $500,000 in incentives had been made in the prior two years.
The House effort offers a 10 percent tax credit for production in "underused" counties which are identified as those "other than Miami-Dade, Broward, and Orange counties."
The Senate committee is scheduled to address the proposal on March 3.
–Jim Turner, News Service of Florida