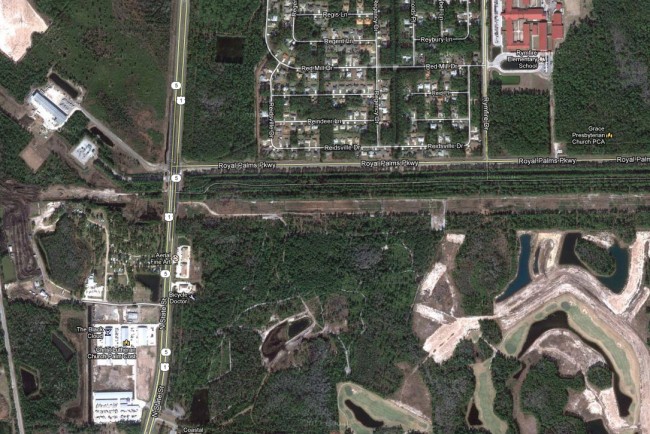 Last Updated: Sept. 25
Much is still unknown, or unconfirmed, about the latest road fatality in Flagler County. But on Tuesday, Sept. 25, the Florida Highway Patrol identified the victim as Tyler Scott Van Balvern, 21.
This much is known: around 9:30 Sunday morning (Sept. 23), a man noticed a body in a ditch on the east side of U.S. 1, just north of the Black Cloud Saloon, and some 1,500 feet south of Royal Palms Parkway. It's not known how long the man, who was in his early 20s, had been dead. When the Florida Highway Patrol investigated the scene, a motorcycle was found almost 40 feet inside the woodline. It would not have been visible to any passers-by. Its lights had been torn off by the force of the wreck.
Van Blavern was pronounced dead at the scene by paramedics at 9:50 this morning. The wreck could have happened the evening before or any time during the night, authorities said. An autopsy is being performed on Monday in St. Johns County.
Van Blavern was not wearing a helmet. According to a preliminary investigation, he was traveling faster than the speed limit–but again, how much faster has not been determined. He was traveling north on U.S. 1. He failed to negotiate the curve across the street from the Atlantis strip mall, and headed into the side ditch, for unknown reasons. He was ejected. The motorcycle kept traveling into the woods.
The motorcycle was removed from the scene by John's Towing just after 1 p.m.
U.S. 1 has been the scene of two other fatalities since Labor Day. That afternoon,  John Melvin, 56, of Bunnell, was killed when he lost control of his motorcycle south of Bunnell. John Michael Robinson, 33, of Palm Coast, was killed in a motorcycle wreck half a mile north of Kankakee Trail. And on On Aug. 1, Pedro Riera, 48, of Palm Coast, was killed when he struck a car with his Harley Davidson on White View Parkway in Palm Coast. Only Riera's fatality involved another vehicle.