The Florida Department of Law Enforcement (FDLE), the Florida Office of Financial Regulation, the Office of the Attorney General's Office of Statewide Prosecution, and the Flagler County Sheriff's Office today announce the arrest of 11 individuals for their role in a mortgage fraud case that spanned Flagler, Volusia and Lake Counties, involved 23 homes and resulted in more than $9 million in losses.
Eighteen of the homes at the center of the investigation were in Flagler County, said John Wethington, an assistant prosecutor with the State Attorney General's Office. The reason: Flagler County was out of the usual places where fraud was occurring. "So it was sort of a prime target," Wethington said. "Nobody was looking for it. Everybody is looking for it, or most are looking for it, in Miami."
Most of those arrested are from Miami. Just one is from Flagler County: Linda Kasper, 64, of 628 Yorkshire Drive in Flagler Beach. Kasper is at the Flagler County jail on a count of racketeering and a count of attempted racketeering, both first-degree felonies. She was booked there on March 3. She remains there on $25,000 bond. Of the 11 individuals charged in the alleged scheme, Kasper is the only one jailed in Flagler.
A local source was able to tip off investigators, Wethington said, when that source noticed matters amiss in records publicly available.
Four people are still wanted in relation to this case. All individuals are charged with one count of criminal racketeering and one count of conspiracy to commit racketeering. Most of those who lost money are national lending institutions, and most of those are out of business.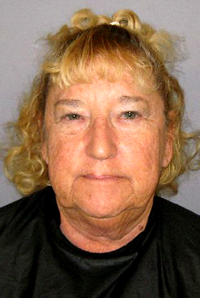 The two-year investigation, named "Operation Fast Cash Kickback," focused on a complex scheme involving home buyers, realtors, appraisers, and mortgage brokers. Investigators allege the charged individuals artificially raised home prices, falsified appraisals, and pocketed large amounts of cash by facilitating a series of fraudulent home sales. The scam involved using "straw buyers" to purchase a home.
The straw buyer's realtor then asked the seller to raise the price of the home in order for the difference to be provided back to the straw buyer for alleged "renovations." The appraiser would then inflate the price of the home to meet the contract sales price. At closing, a designated third party individual or shell company received the proceeds for "renovations," which ranged from $25,000 to $320,000 for each sale.
The third party recipient then returned a majority of the funds back to the straw buyer via check or wire transfer. No renovations were ever conducted on the homes and each of the properties foreclosed a short time after the sale. The estimated loss to date is approximately $9 million.
The investigation is closed, but it could reopen in the future. "We decided to cut the investigation at this point because we had as many as we could handle," Wethington said.
Judging from the pattern of the fraud in Flagler County and elsewhere, Wethington had this bit of advice to prevent or perhaps detect similar fraud: "If I were a consumer or homeowner and tried to sell my house and had reduced my price a couple of times, I'd de concerned if someone came in and offered me substantially more than I was asking."
The following individuals were arrested:
Jonathan Bravo, 33, of Miami
Cristian Diaz, 34, of Doral
Jamie De La Roche, 42, of Lake Worth
Carlos Esteller, 43, of Miami
Edith Esteller, 51, of Miami
Patricia De La Espiella, 49, of Miramar
Carmen Ganem, 30, of Miami
Claudia Ganem, 36, of Miami
Argenis Lugo, 33, of Doral
Adrian Pena, 34, of Miami
Linda Kasper, 64, of Flagler Beach
The following individuals are still being sought by authorities. Individuals with information about their location should contact their local authorities.
Nieves Alvarez, 50, of Miami
Nelson Pinzon, 48, of Delray Beach
Cruz Urbano, 44, of Hialeah
Randy Ly, 45, Seattle Wash.