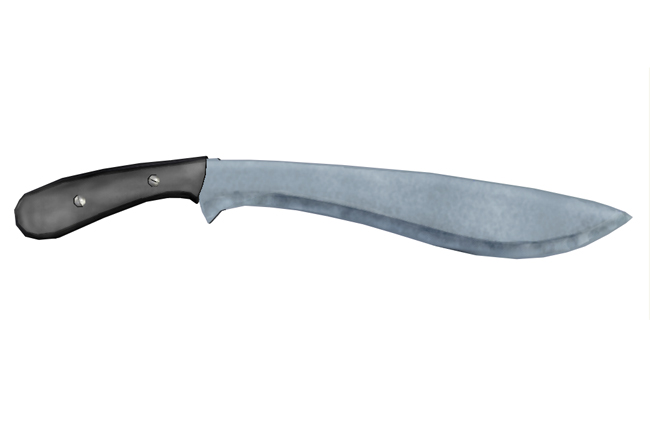 It was a confusing, potentially violent confrontation.
Tuesday evening just before 10, a Flagler County Sheriff's deputy responded to the report of a suspicious incident on Guava Lane, at the western edge of Daytona North in western Flagler County. There, the deputy made contact with Rafael Rodriguez, 25, who was on his porch, speaking on the phone to an interpretation service: Rodriguez speaks Spanish, not English. He told the deputy he'd been shot in the head with a .22 caliber revolver by a man called "Eddie" who'd stolen his red Mazda. Rodriguez said the incident had happened elsewhere. There was a 2-inch laceration on Rodriguez's head, but he wouldn't let the deputy or a medical unit at the scene evaluate the cut.
As he talked on the phone, Rodriguez became more agitated, stopped cooperating with the deputy, and walked back into his house saying "thank you and bye," according to the deputy's report. He refused requests to stay outside and give more details about the incident. Several other deputies were on the scene. They were concerned that Rodriguez might do something dangerous. For their safety, they backed out of his property and positioned themselves behind their cruisers. They then saw Rodriguez walk out of his home with a flashlight, and disappear into the woods.
Deputies located a red Mazda in a driveway on Canal Avenue, a few blocks away. They spoke with three different individuals. Each gave a different story involving a man called "Hector." One of them said the Mazda belonged to a man called "Hector" who lives on Guava Lane.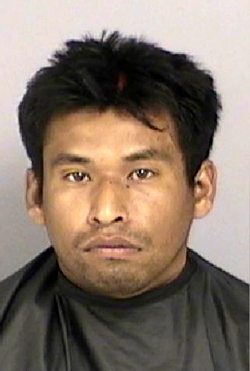 About that time, deputies at the scene got a call from dispatch telling them that a Hispanic male with a laceration on his head was seen at the intersection of Guava Lane and Mahogany Blvd.–with a Molotov cocktail. A witness there said the man lit the fuel-filled bottle and smashed it on the road, then fled the scene, running down Guava Lane. The witness pointed to Rodriguez's address or thereabout. Deputies went back there, where they saw Rodriguez walk in and out the woods before finally coming out with a machete in his right hand and an unleashed dog by his side. He kept walking toward three deputies, according to the sheriff's report.
Deputies yelled out several times: "Drop the machete and show me your hands," in Spanish and English. Rodriguez refused, according to the report. A subsequent report by the sheriff's office's public information office described Rodriguez as "highly intoxicated." He kept walking.
As Rodriguez approached closer, Sheriff's Sgt. Ditolla fired his Taser and missed. Sheriff's Cpl. Reynolds approached the man from behind and fired his Taser, striking Rodriguez in the upper chest area, according to the report, and lower left thigh.
Rodriguez was subdued. He was taken to Florida Hospital Flagler. He refused treatment. He was then taken to the Flagler County jail and booked on a charge of aggravated assault on a law enforcement officer and a charge of resisting arrest without violence. He remains in jail on $3,000 bond. His booking sheet lists no place of birth. He is also being detained at the inmate facility after U.S. Immigration and Customs placed a hold on him.