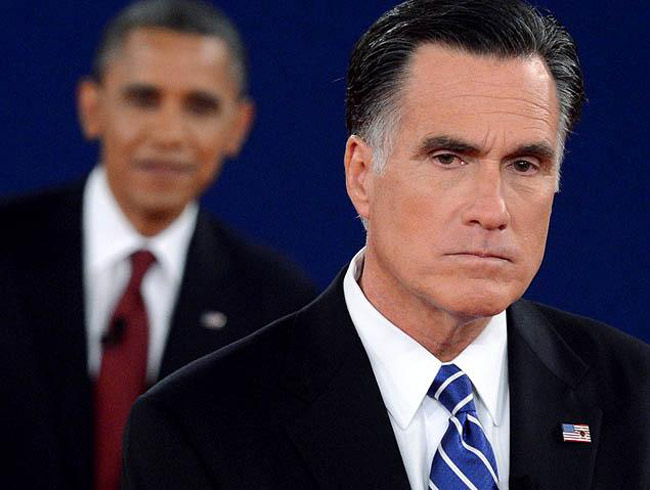 A lot of right-wing websites are elated this morning at the Orlando Sentinel's endorsement of Mitt Romney for president, describing the Sentinel as "left leaning" or "progressive" or "Democratic."
To call the Orlando Sentinel liberal of course is to seriously misread the house organ of the Florida Chamber of Commerce, central Florida edition. That the Sentinel can count Scott Maxwell among its saving graces (for now) doesn't mean it's less of a traditionally right-wing apologist for the all-business faction of the Republican Party. A quick reminder: The Sentinel endorsed the first Bush both times (in 1988 and 1992), it endorsed Bob Dole in 1996, and George W. Bush in 2000. It came to its senses, as many newspapers did, in 2004, when it endorsed John Kerry, and Barack Obama in 2008, when endorsing John McCain would have been like choosing a mortician to officiate a wedding. Nevertheless, a newspaper endorsement is a newspaper endorsement, whatever that means anymore now that what's left of newspapers' readership looks like a diminishing mass of John McCains with late-Reagan memory problems.
The Sentinel endorsement: "Economic growth, three years into the recovery, is anemic. Family incomes are down, poverty is up. Obama's Republican challenger, Mitt Romney, highlighted these and other hard truths in this week's second debate." Substitute half for hard and you have a more honest assessment. The Obama years may have managed to create more jobs than the first four Bush years (or the four years of the first Bush), even though W was emerging from a much shallower recession, but the judgment on Obama will always be made as if the Great Recession had barely happened. It's an article of faith now that mentioning his economic inheritance is unacceptable, as if history, like facts, were the disagreeable obstacles to the mythology powering Mitt Romney's unicorn campaign. Incidentally, the anemic Obama years have created more jobs than all eight years of the Eisenhower administration).
The endorsement continues: "We have little confidence that Obama would be more successful managing the economy and the budget in the next four years. For that reason, though we endorsed him in 2008, we are recommending Romney in this race." Cleaning up after Bush's wars, getting health care reform passed, putting the economy back on its rails, reforming the banking system (albeit too timidly): none of those things really matter.
Elizabeth Drew in the current issue of the New York Review of Books describes Obama pointedly as "a contradiction of ambitious and cautious," a contradiction that often infuriates those of us who consider ourselves his supporters. But she goes on to describe what it is that infuriates his ardent opponents too, and why it'd be a loss to have that once again replaced by the more conventional oiliness of Romeny's garden-variety politicking. Of Obama, Drew writes, "He's simply different from the conventional politician. He's more self-contained, less needy, than almost any president in modern times. (Certainly less so than Bill Clinton or Lyndon Johnson.) He's quite evidently not displeased with himself—and there's much to be pleased with himself about. And Obama's unique personality affects his political dealings. He conducts the business of politics but keeps a certain part of himself in reserve, holds it back. Why this matters is that Obama's reserve can come across as aloof, be off-putting to other politicians, and translate into a reluctance to get his hands dirty by working with them. It can irritate businessmen who do not understand why he isn't falling at their feet, doing whatever he can to win their approval."
Barack Obama's enduring sin: the negro is not only not prostrate before his masters. He makes them look small, for good reason: they are. And he enjoys it. A bit too much maybe, which ultimately may bring his downfall.
Late afternoon update: From the Times: "Mitt Romney may be something of a Utah native son, having helped turn around the 2002 Salt Lake Olympic Games, attended Brigham Young University and once owning property there. But on Friday, The Salt Lake City Tribune tossed its support to President Obama, in a editorial titled "Too Many Mitts."
–Pierre Tristam