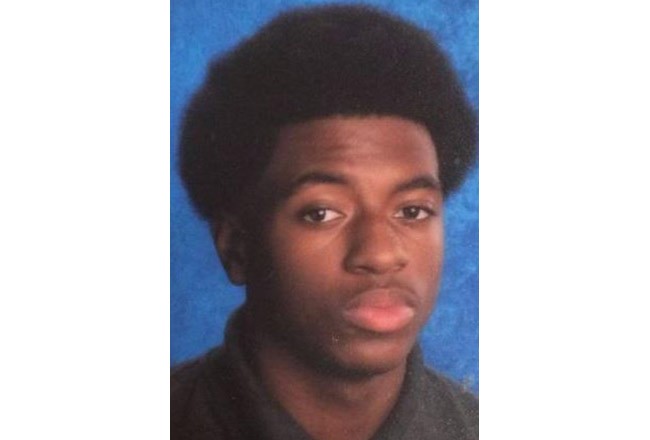 The Flagler County Sheriff's Office is seeking the public's help in locating Lawrence Bennie Evans, 16, of Bunker View Drive in Palm Coast. Evans has a history of running away. He was last seen on July 23 at his mother's home at 56 Bunker View Drive, and was last in contact with his father, who lives in St. Augustine.
He'd actually gone missing earlier this month, prompting his mother's call to the sheriff's office on July 20. Pauline Evans told a deputy that her son went to stay at a friend's house on July 17 and did not return. She sent him a text message, to which he replied that he'd be returning home. But he only returned on Sunday, and for only a few minutes–to gather some belongings. He may have returned home during the week as well, when his mother was at work, suggesting that he was not far.
Pauline Evans spoke and visited some of Lawrence's friends, with no success. Her son had been reported missing in April. He'd been seeing a counselor for what his mother terms "unruly" behavior, but she said he does not have any mental health concerns, and attributes his behaving to the fact that she and her husband are going through a divorce. "I love you, but I can't stay in this house anymore," Lawrence told her before he left the house.
On July 22, Lawrence's father picked him up and his mother asked him to contact authorities to confirm his whereabouts, but he did not do so. On July 24, the boy's father told authorities that he'd picked up his son on the 22nd, that the two were going around filling out applications and preparing to get him a driver's license, and that Lawrence was planning to live with his father at 2059 N. Cranbrook Ave. in St. Augustine. But when Lawrence's father went to wake him up on July 24, he was gone. By then Pauline Evans had contacted her husband to let him know that she suspected her son was involved in criminal activity, based on items she'd found in his room Palm Coast.
Anyone with information regarding the whereabouts of Evans is asked to call the Flagler County Sheriff's Office at 386-313-4911, or Detective Elizabeth Conrad with the FCSO Investigative Services Division at 386-586-4844 in reference to case number 2015-64672.