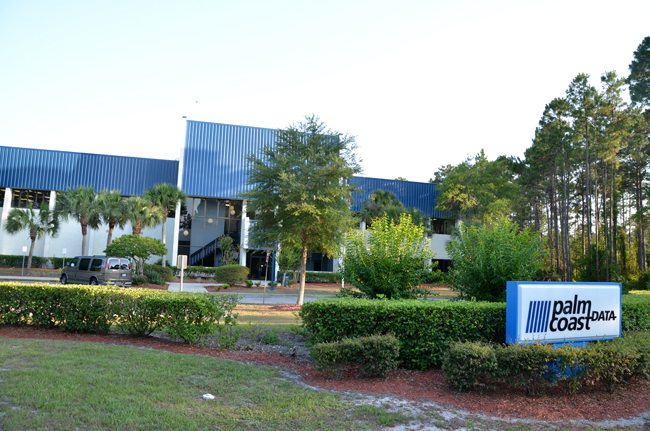 Less than three months after the resignation of Palm Coast Data Chief Executive Officer John Meneough, the company this morning told employees that Mike Taschler, who served as Executive Vice President and Chief Operating Officer since 2007, was stepping down by month's end "to pursue other interests," according to company officials.
Taschler, read a memo circulated to employees from the company's human resources department, "was the executive architect of PCD's unification strategy, which brought together PCD and Kable Fulfillment Services operations, clients and key talent under one brand and in one centralized Palm Coast, Fla., location."
"Mike was instrumental in driving the multi-state unification of magazine subscription, membership and direct mail fulfillment operations to our Palm Coast campus," PCD President and CEO Mike Duloc is quoted as saying in the memo. The consolidation into the Palm Coast operation on Commerce Drive took place between operations in three other states–Illinois, Colorado and Ohio.
Duloc continued: "He designed key operational enhancements that have optimized both performance and costs — which has enabled aggressive investment into strategic initiatives such as dedicated business units for direct mail and membership associations, as well as innovation in e-commerce, mobile technology, and digital processing. PCD's commitment to Palm Coast, Fla., remains as strong as ever, and we will continue bringing new products and services to bear that set the pace for our industry."
A replacement will be announced in subsequent weeks.
In separate interviews today and earlier this month, Duloc, who could not provide precise numbers regarding the current number of employees at the company, stressed that Palm Coast Data was still on a strong footing, particularly when a number of interest to investors–so-called IBITDA: income before interest, taxes, depreciation and amortization are subtracted–is taken into account. (Employment at the company reportedly hovered around 1,000 to 1,100 until last year. Whether it remains the largest private employer in Flagler County is in question, as Florida Hospital Flagler approaches the 1,000 mark.)
Three weeks ago Palm Coast Data's latest raw numbers continued their downward trend. Revenue in the first quarter of the company's fiscal 2012 calendar declined 11.5 percent, from $18.85 million in the same period a year ago to $16.68 million, as the magazine industry continues to contract (magazine publishers are Palm Coast Data's primary customers). Overall in 2011, PCD revenue fell 20 percent.
On the other hand, PCD's parent company's operating and general administrative expenses decreased by $2.85 million in the first quarter, compared to last year, offsetting the net revenue decline. That's primarily due to the consolidation of the facilities into the Palm Coast operation, though those savings won't be recurring, either.
PCD Parent Amrep Corp., which also has land holdings in New Mexico, saw its revenue decline from $25.1 million to $21.5 million in the first quarter, a 14 percent decrease from 2011, with a net loss of $279,000 for the quarter. That compares with a net loss of $498,000 in the first quarter of 2011.
According to Taschler's bio at the company site, he "spent more than 30 years in executive positions driving complex business and operational initiatives through large public and private corporations, including Coca-Cola Enterprises, US Foodservice, and Express Scripts. Since joining PCD in 2007, Taschler has merged fulfillment industry veterans with thought leaders from key allied industries — including information technology, retail, and banking — to expand innovation and enhance capabilities that drive value. He was also the executive sponsor and architect of PCD's integration strategy, which centralized operations and talent on PCD's 49-acre campus in Palm Coast."