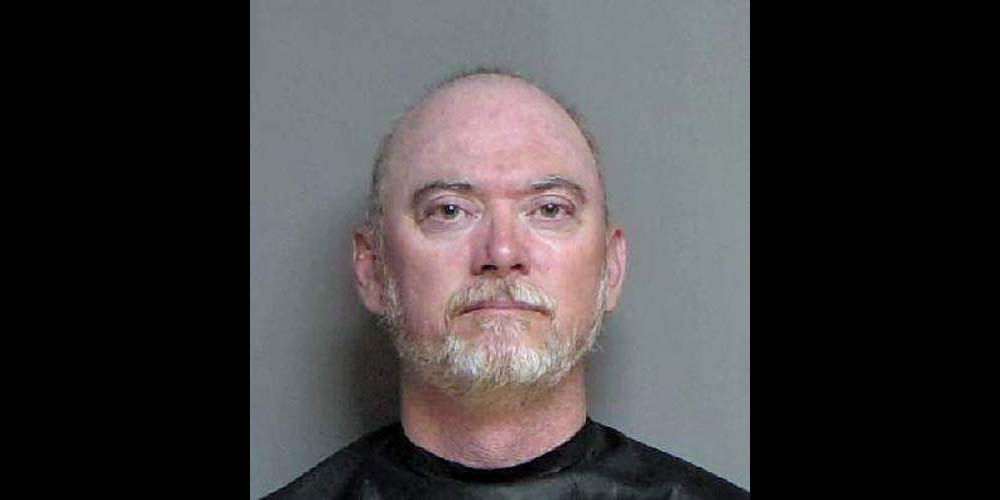 Michael Jennelle, a 51-year-old resident of Palm Coast, was arrested last week on a capital felony charge of raping a child younger than 12. He also faces a felony punishable by life for molestation, and a second degree felony for lewd and lascivious exhibition in front of a victim younger than 16.
He faces related charges in Tazewell County, Virginia, where the alleged victimization of his granddaughter and step-daughter had been taking place for a few years–in one case, for the last three to four years, starting when the alleged victim was 7.




He was arrested at Pine Lakes Apartments' Unit 409 at 121 Pine Lakes Parkway on June 30 on a warrant signed the day before by Circuit Judge Terence Perkins.
Jennelle's arrest report includes summaries of forensic interviews with the alleged victims. One of them described Jennelle exposing himself to her inappropriately whether at home or in the car, masturbating, or grabbing her hand to entice her to pleasure him, which she would refuse. He would photocopy her private parts, engage in various acts indistinguishable from rape, intentionally and repeatedly fouling her in other ways before triumphantly declaring himself "all done."
He would pay her in increments of $50 to $100 to keep her quiet, and tell her that if she told, "it would all be her fault anyways."
To make it seem as if what he was inflicting on her were normal, he would show her pornographic videos, characterizing the actors as "families" doing the same thing he was doing even as "she would do everything she could to distract herself from the TV," according to the report. He would instigate inappropriate conversation, and again and again suggest she should return to him when older, so he could take advantage of her more developed self–as long as she did not tell her husband.




It isn't clear what bond he posted in Virginia to have been able to live in Florida, though individuals in pre-trial phases, even when on bond, are usually prohibited from leaving the state where the charge was filed. In this case, he is being held on no bond on two of the charges–the capital and life felonies–and on $100,000 bond regarding the second degree felony.
The legislature approved a bill last spring that would allow State Attorneys again to seek the death penalty in cases of capital sex crimes such as the one Jennelle is charged for. But he is not eligible or several reasons: that bill does not go in effect until October. Even when it does, it is currently unconstitutional and could not legally be invoked. The U.S. Supreme Court ruled in 2008 that the death penalty could not be invoked against child rapists.
But that was a 5-4 ruling under a different court. The governor's office said DeSantis is "prepared to take this law all the way to the U.S. Supreme Court to overrule" the precedent, now that those in the minority in 2008 have a more controlling majority on the court.