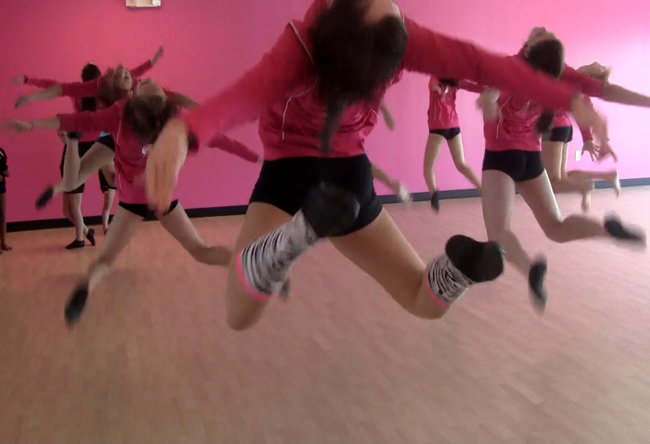 Mia Bella's dancers brought home second national championship this month
In its inaugural year last year, Palm Coast's Mia Bella Dance Academy sent seven dancers to the national Celebration Talent Competition in Gatlinburg, Tenn., last July, and came home with two awards: best choreography overall for Mia Bella founder Brie Valenti, and a championship in the rising star category.
This time around, the academy sent 20 dancers plus Valenti to Gatlinburg and brought home four awards: first, second and third place in the competition's Dance Showdown. Valenti again won the national choreographer award, and individual students got soloist awards as well. (See a list of all the winners and awards below the video.)
Valenti, 29, opened Mia Bella on the second floor at the City Market Place about 20 months ago with just 20 students. Today, the dance studio has more than 150 students despite the economic downturn.
Charlotte Marten reports:
---
Mia Bella Sweeps Gatlinburg[media id=224 width=500 height=400]
1st overall winner:
Dance name: Heaven
Russell Tanenbaum, Lauren Rawlins, Allie Flagg, Emmary Wolff, Jazmyne Valenti, Brianna O'Brien
2nd Dance off:
dance name: Safari Shananigans
Russell Tanenbaum, Luke Stevens, Lauren Rawlins, Alyssa Ziegler, Nicole Ziegler, Allie Flagg, Sammi Tanenbaum, Kari Dutton, Emmary Wolff, Jazmyne Valenti, Brianna O'Brien, Serena Scalcione, Caroline Rizzo, Alyssa Waldman, Jesalyn Evans, Cimone Williams, Cayla Skeete, Myracle Piginelli, Adrianna Fries, Kaylee Futeh
3rd overall dance off:
dance name: All that Jazz
Lauren Rawlins, Allie Flagg, Ashley Schoendorf
TOP 10 Soloists:
Brianna O'Brien
Jazmyne Valenti
Cayla Skeete
Lauren Rawlins
Nicole Ziegler
Emmary Wolff
Ashley Schoendorf
Russell Tanenbaum
1st overall Trio Top Choreography:
Name: Gratitude
Caroline Rizzo, Serena Scalcione, Alyssa Waldman
1st overall soloists:
Caroline Rizzo, Alyssia Ziegler