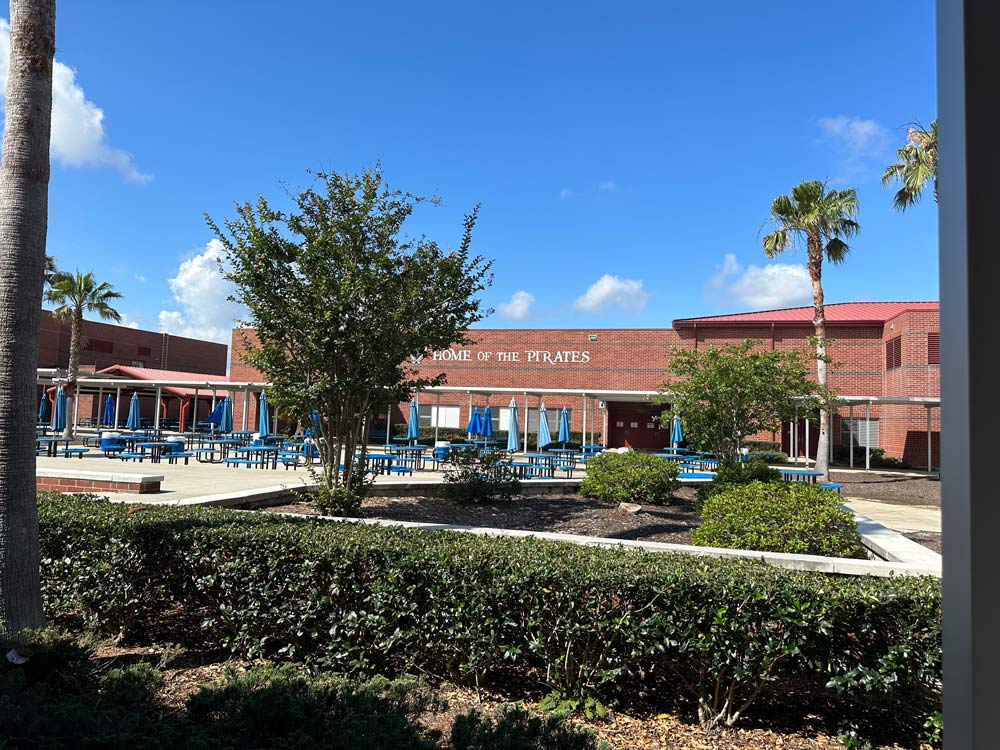 The Flagler County Sheriff's Office filed charges against 11 Matanzas High School students on Monday following a brawl that involved students hitting each other, landing a punch on a teacher, attacking an administrator and resisting a deputy.
It is the largest mass arrest at the school since it opened in the fall of 2005 (a few months after School Board member Colleen Conklin voted against naming the school by the Spanish word for "slaughter" or "bloodbath"). The previous school day, the Sheriff's Office arrested a 16-year-old Matanzas student for biting a teacher.




Three of the students face felony charges and were physically arrested and taken to the Flagler County jail. The eight others were not physically arrested. The Sheriff's Office filed misdemeanor charges against them with the State Attorney's Office. All the students face juvenile charges for now, as only the State Attorney elects to charge a juvenile as an adult, if the situation warrants it. Two of the students arrested on felony charges are 17, one is 14.
The incident took place around 1 p.m. as two school resource deputies responded to a disturbance in the hallway between buildings 5 and 6. Teachers and administrators were trying to break up what had turned into a brawl. It's not clear what started it.
A 165-second body cam video released by the Sheriff's Office, blurred just enough to protect students' identities, shows a chaotic scene in a zone connecting hallways, with less than two dozen students, some of them rearing back and swinging, throwing punches, grabbing, pushing and screaming. A faculty member or a resource deputy yells out "go to class" to others stopping to watch, suggesting that the brawl took place during a class change. The video shows one student being ordered not to move and to put up her hands, and another being arrested and handcuffed.




The scene looked as if it was calming down about 60 seconds into the footage, but a student bursts through a door and attempts to make her way past a faculty member, then slips away from the grasp of one or two people. The deputy orders another student who appears in the frame to walk toward him, and has her clutch the student who'd been handcuffed to keep him from walking off. As that takes place, yet another student rushes the deputy, and is arrested in turn, with handcuffs, as the clutching girl now appears to be clutching both.
"The lack of respect demonstrated by these students is simply shameful," Sheriff Rick Staly was quoted as saying in a release. "But actions have consequences. Parents, be the Sheriff in your home and teach your kids the importance of respecting teachers, staff, and deputies. Teach them how to handle disagreements and that fighting only leads to more violence. We have a zero-tolerance policy for violence at schools, and you will be arrested. I also commend our School Resource Deputies and the Matanzas High School staff for quickly getting a very volatile situation under control before anyone was seriously hurt."
Superintendent LaShakia Moore, quoted in the same release, said "these actions are not indicative of the thousands of students who come to our campuses each and every day to learn."