Estadio das Dunas, Natal, 12 p.m. DST, ESPN2
Preview: An evenly matched game between two formerly competitive teams that don't have it this year, and barely qualified, which should make this a lot more fun than it deserves to be: in essence neither team has anything left to lose and can make a stepping stone of the other.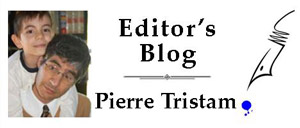 Mexico won just two of their last 10 qualifying games (three losses, five draws, scoring just seven goals) before pulling off two playoff wins against lowly New Zealand to make it to Brazil. Mexico has qualified for every World Cup since 1990 but they have trouble advancing. In Group A, with Brazil at the top and everyone else playing for the second spot, the winner of this game, if there is one, may have a chance to advance only if they also beat Croatia. A tie won't be helpful at all. It'd be a favor to Brazil and Croatia.
Cameroon's Indomitable Lions are Africa's most successful football team in World Cup history–seven appearances overall–going as far as the quarterfinal in 1990. But they also barely qualified for Brazil. They should have been kicked out by a 2-0 loss to Togo in June. But Togolese player Alaixys Romao, who was supposed to be serving a one-game suspension, gifted the game to Cameroon by actually playing the match–and prompting the football federation to forfeit Togo's win, and award the victory to Cameroon, plus three goals. The game inexplicably reads as a 3-0 win for Cameroon. That also sent Libya bumping down a notch. Cameroon these days are very busy bitching at each other. They almost didn't board their plane to Brazil: they wanted their bonus pay secured first. Money matters in Cameroon, a nation of 22 million (a few more than in Florida), with a GDP of just $53 billion–roughly the same as Idaho's.
World Cup 2014
---
Goals So far: 150

Matches: 55

Average: 2.78 (2010: 2.27)
Brazil 1, Chile 1 (Brazil on PKs) | USA 0, Germany 1: Small Loss for a Big Win | USA 2, Portugal 2 | USA 2, Ghana 1 | France 3, Honduras 0 | England 1, Italy 2 | Costa Rica 3, Uruguay 1 | Colombia 3, Greece 0 | Chile 3, Australia 1 | Spain 1, Netherlands 5 | Mexico 1, Cameroon 0| Brazil 3, Croatia 1

These two have met just once before, with Mexico winning 1-0. The superstar in this match is Cameroon's Samuel Eto'o, the Chelsea striker who used to play for Inter Milan and Barcelona. At 32 he's approaching Cameroon's version of Medicare, and he has a Celine Dion-like habit of retiring only to find himself under the floodlights again. But he's also an awesome presence on any grass, with flair for feet.
I'm looking forward to this one, a match entirely free of European pretensions or Afro-American expectations, leaving the players to play freely and, let's hope, exuberantly.
First Half: 0-0 at the half, the score-line doesn't reflect 45 entertaining minutes. nor does it reflect another 45 minutes of atrocious refereeing. It started with a corner denied Mexico at the 4th minute, followed by a terrible call at the 11th minute denying Giovani Dos Santos a goal from a terrific cross from Hector Herrera. Dos Santos was not offside, he was clearly even with the Cameroonian defenders, and the rule says that when in doubt, you give the attacker the benefit of the doubt. There was no doubt in this case. Mexico was denied a goal.
At the 16th minute, Cameroon was itself denied a goal on an off-side ruling, though that one looked like the correct call.
Mexico dominated the half except for a couple of brilliant bursts by Cameroon half way through. Who said Mexico can't play as a team (that was the pre-match consensus). They did very well, at least in moving through midfield to the penalty box, but they broke down at the box again and again, incapable of penetrating a double-wall of Cameroonian defenders, yellow only in color. They just couldn't get into the penalty box except in off-side situations, which happened repeatedly toward the end of the half. Their best chance at the 27th minute was a beautiful cross to Hector Moreno right in the heart of the box, had it not been for teammate Rafa Marquez getting in the way and denying Moreno a clear header for goal.
Cameroon's great and ancient Eto'o had his team's best chance at the 21st minute when he found himself poised in the middle of the box for a direct shot, pivoting and unloading, but the ball skimmed off the post. Missed. He put Mexico on notice that he would still be around, and with the score tied at the half, anything goes.
Yet another Mexico goal was disallowed at the 29th minute, this one off a corner kick to Dos Santos. Why? Because it touched a Cameroonian defender when Dos Santos was behind the line, allegedly–and falsely, in my view–creating an off-side situation. If that's the case, then all sorts of similar goals scored in the English Premier League, the Bundesliga and La Ligua should be scrapped from the books. This is dull, Puritan refereeing of the stupidest kind, dampening games that would otherwise reflect the verve and energy of the players, on both sides in this case, despite five hours of rain on a pitch that so far appears to be, like the players, holding up very well.
But the refereeing is the shame of this tournament so far.

Second Half: Mexico pull it off, deservedly. They strung together chance after chance, took more shots, induced Cameroon goalkeeper Charles Itange into making several saves, and at the 61st minute, Oribe Peralta finally connected on a rebound off the keeper from a hard shot by Giovani Dos Santos, sending the ball into the net and ESPN's Fernando Palomo and Alejandro Moreno exclaiming, with justice, "They got it right! They got it right!" They were referring sarcastically to the referees and the shot of the goal-line technology showing the ball going in, after that dismal first half of blown calls.
The second half was much more cleanly refereed though, not including what appeared to be a Cameroonian penalty at the 84th minute, when a Cameroonian shot the ball in the penalty area, only to be deflected, even if unintentionally, by the folded arms of a Mexican player. If it touches the arm, it's a penalty. No call.
It was less cleanly played by Cameroon, whose discipline and team playing lacked entirely even as they got chances of their own (they ended up with 13 shots on goal, to Mexico's 9). It seemed at times that Eto'o was alone, making it downfield and finding his teammates otherwise engaged. At the 57th minute Cameroon's Benoit Assou-Ekotto had Mexico's keeper completely fooled with a 25-foot direct kick in front of goal, but he sent the ball less than a foot wide off the post. Mexico played as if they were at home, the stands filled with their sombrero-studded supporters while Cameron, like Croatia the day before, could muster only a few sparse lions.
Cameroon stepped it up in the last 15 minutes, but was not enough. In the four minutes of injury time, both sides strung together fantastic opportunities, with Cameroon's Moukandjo managing a sharp header to the side of goal and the Mexican keeper Ochoa diving and timing it perfectly to catch it. Moments later, it was Chicharito, alone facing the Cameroonian keeper a few feet away, blasting the ball clear above the crossbar.
For Mexico this opens up all sorts of possibilities assuming they can manage a point against Croatia, even if they lose against Brazil. It may come down to goal differences between Croatia and Mexico. If Cameroon play this way against Croatia, they'll lose. If Mexico improve a bit on today, and Croatia manage to play as intensely as they did against Brazil, we could have a wonderful match-up that would decide the second-place winner. The clearest sign so far is that Cameroon look to be on the way out already. That's too bad: the Lions have more heart than that.
How this game ended up with just one goal is not a mystery: between the referees' errors and the slippery play on the field, plus, let's give them credit, some excellent defending by Cameroon against an insufficiently imaginative Mexican side, what could have been a game of five or six goals left us with just the one. Let's hope this doesn't happen too often. We're on American soil, where goals are supposed to fly. Leave the low score lines to European bores, though wouldn't it be ironic if the replay of last year's final between Spain and the Netherlands, in less than an hour, proves to be the gift of goals. See you then.