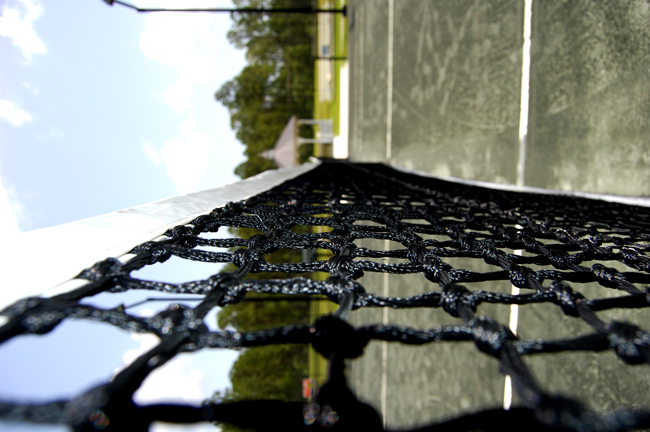 The Tourist Development Council this morning approved spending a combined $20,500 to underwrite marketing campaigns for three fall and winter events: The Hispanic Heritage Festival, the Men's Future Tennis Tournament, and an annual academic conference on Maya archeology. The awards still have to be approved by the Flagler County Commission, which will vote on them at its first meeting in August.
The awards are not merely a preview of upcoming cultural and leisure events of interest, but a window into the tourism economy of the county. The council's more focused attention on accountability for tax dollars requested by various organizations enables a clearer look at the difference between how groups project their economic impact and how that impact is, in fact, realized. The gap between projection and reality fluctuates, depending on the organization.
The Hispanic Club of Palm Coast got $2,500 for its annual festival, held this year from Oct. 1-3, in conjunction with Hispanic Heritage Month. The event hopes to draw heavily on south Floridians, though so far most of those who attend are local residents. The festival drew some 10,000 people when it was held at Town Center last fall, 3,000 more than the year before in the same place. According to festival documents, just 200 people were from out of town last year, booking 22 hotel rooms. The hotel bookings are key: that's how groups can justify claiming money from the Tourist Development Council's funds, which are collected from bed taxes at area hotels and motels and campgrounds.
"Our main goal," festival coordinator Carlos Pinto wrote in the application for tax dollars from the council, "is to build a strong scholarship program for our youth. Also to provide educational and healthy programs for our seniors and youngsters." The festival's 2010 budget is $48,000, with just $1,000 devoted to scholarships (as opposed to $1,700 for liquor, $1,400 for portable toilets, $15,000 for singers and other artists, $4,500 for the sheriff's office, which provides security, and $800 for staff t-shirts, among other budgeted items).
In 2009, the festival listed a net loss of $1,667 after $45,000 in expenses, and did not award any scholarships. Printing expenses alone added up to $3,400, t-shirts for staff cost $1,221, and "beverage expenses" totaled $1,063. In 2008, the festival turned a $7,759 profit on $45,000 expenses and awarded $1,104 in scholarships.
The tourist council did not question event organizers' numbers, or the relatively small sums devoted to what was listed in the application for tax dollars as the festival's "main goal."
The Palm Coast Tennis Center, run by the city of Palm Coast, applied for $10,000 to promote the Men's Future Tennis Tournament (held between Jan. 31 and Feb. 6, 2011), where players ranked between 200 and 800 in the world play to raise their rankings and try to earn their way into the bigger tournaments. Blocks of hotel rooms have been reserved for the event, which organizers say will generate some 220 hotel bookings that week. Last year, the tournament's first in Palm Coast, 1,400 people attended, with 490 verifiable out-of-town visitors generating 180 hotel bookings (or the equivalent of $28,864), according to the organizers.
The event has a $34,000 budget, including $10,000 in advertising. That's the portion of the budget the tennis center sought from the tourist council, which awarded it $9,000. The $1,000 difference had nothing to do with the tennis center's tournament or budget, but with the council's budget, which had $2,000 less to award than was being requested by the three event organizers.
American Foreign Academic Research Inc. also got $1,000 less than it requested for the same reason, though event organizer Mathew Saunders wasn't complaining. His organization puts on the annual Maya at the Playa Conference, a four-day event (Sept. 30-Oct. 3) held in the Government Services Building and focusing on Maya archeology and culture. Saunders projects 350 hotel bookings for the duration of the conference. Last year's conference drew a total of 720 people, 630 of whom were from out of town, generating 237 bookings (or $40,000). The event draws attendance from Flagler County students as well.