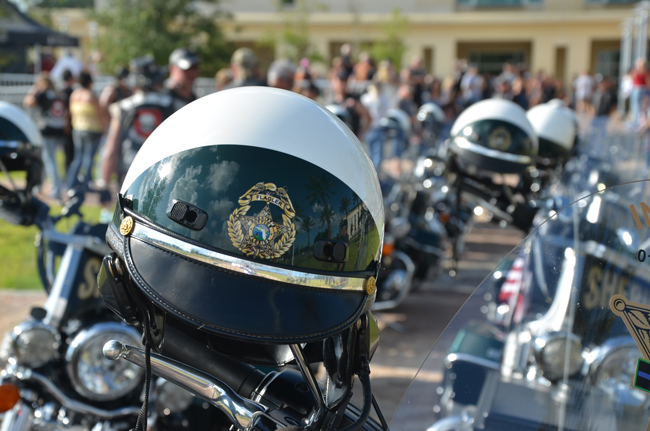 Flagler Sheriff's deputies will be conducting extra patrols this weekend throughout the county. The extra patrols will take place on our local roads and waterways during the three-day Memorial Day holiday. But deputies will not set up check points.
The Sheriff's Office will be concentrating on identifying impaired drivers and boaters. Motorists traveling in Palm Coast will see message boards, deployed by the city, announcing the enforcement and reminding drivers that if you drive impaired, you will be arrested. "This weekend is a time to remember the men and women who have died while serving in the United States Armed Forces," Sheriff Jim Manfre said. "This weekend is also a time to participate in recreational activities and we want everyone to have a safe holiday," he added.
According to the National Highway Traffic Safety Administration, each year more than 10,000 people across the country die on the road due to drunk driving. NHTSA data shows that every year, almost 400 people die on the roads across the country during the Memorial Day weekend, with 40 percent of those fatalities attributed to crashes resulting from drunk or impaired driving.
"We want you to have fun, but do it safely," Undersheriff Rick Staly said.