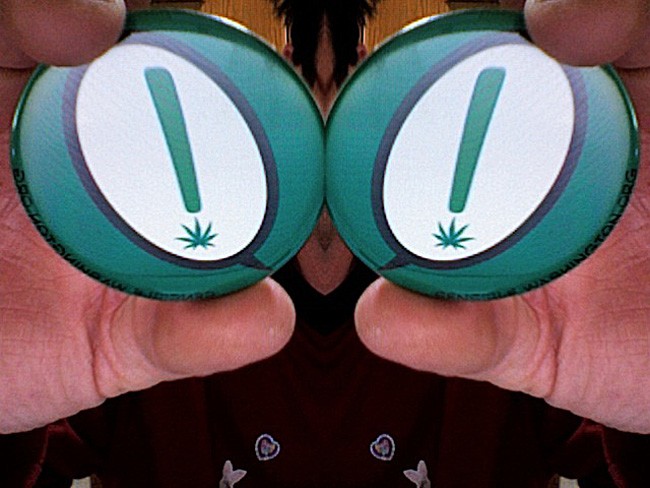 Proponents of a medical-marijuana ballot initiative that fell short of passing in November are making a second attempt to legalize weed in Florida.
Orlando trial lawyer John Morgan, who pumped at least $2 million of his own money into the effort last year, said he filed proposed language Thursday with the Department of State for a 2016 constitutional amendment.
"We lost the battle. We plan to win the war," Morgan said.
The measure clarifies some of the issues opponents, including Florida sheriffs, used to dissuade voters from approving the measure in November, according to Jon Mills, a constitutional law professor and former House speaker who drafted the proposal.
"There is nothing that's different in the intent and the actual impact," Mills told The News Service of Florida on Thursday.
Mills said he included in the revised proposal some of the statements the Florida Supreme Court made about last year's initiative when justices ruled that the proposal met the requirements to go on the November ballot.
"What this will do is to clarify things that will make it really impossible to misinterpret," he said.
The revamped measure clarifies that doctors cannot order medical marijuana for children without their parents' approval, Mills said. Mills and other supporters have insisted all along that, as with other medical conditions, minors could not get medical pot without their parents' or guardians' permission. But the sheriffs railed about the issue last year, raising the specter of "a joint in every backpack" in discussions about the proposal.
The proposal also clears up ambiguity about what diseases would make patients eligible for medical-marijuana treatment, another major point of contention for the law-enforcement opponents of last year's measure.
The revised measure defines "Debilitating Medical Condition" as cancer, epilepsy, glaucoma, human immunodeficiency virus (HIV), acquired immune deficiency syndrome (AIDS), post-traumatic stress disorder (PTSD), amyotrophic lateral sclerosis (ALS), Crohn's disease, Parkinson's disease, multiple sclerosis, or "other debilitating medical conditions of the same kind or class as or comparable to those enumerated."
The old proposal would have allowed physicians to order the pot for "other conditions" in which a physician believed the use of medical marijuana would outweigh the potential risks for a patient. Opponents argued that "other conditions" would lead to a California-like parade of horribles in which patients could get pot for something as minor as a hangnail.
"The court said that it has to be the same type of disease, in other words, it can't be a nosebleed. That was what was always intended, so that is reemphasized," Mills said.
The language about a physician determining that the benefits of the treatment outweigh the risks is the same in both proposals, Mills pointed out.
People United for Medical Marijuana campaign manager Ben Pollara and other supporters hope the Legislature will broaden a law approved last year that authorized non-euphoric strains of pot for patients suffering from seizures or cancer.
Pollara said he hopes to have 100,000 signatures — enough to prompt a Supreme Court review of the new ballot language — in hand by the time the Legislature convenes in March.
"I'm cautiously optimistic that there's the potential to pass a much more comprehensive medical-marijuana law" than the measure approved by the Legislature last year, Pollara said. "If we can do something like that, then we don't need to go back on the ballot."
But, he admitted, "I've gotten a very bipolar read" on what the Republican-dominated Legislature may do.
Proponents of the measure now have to work on gathering nearly 700,000 signatures to get the initiative onto the 2016 ballot. Morgan's pollsters predict that between 60 and 62 percent of voters would support the measure if placed on the ballot during a presidential election. Reaching that threshold might be easier in 2016 because more voters, especially Democrats who may be friendlier toward legalizing marijuana, show up for presidential elections. The 2014 proposal fell just two percentage points shy of the 60 percent mark.
Getting the proposal on the 2016 ballot will cost considerably less than the $4.5 million it cost to put the issue before voters last year, Pollara said. What remains unknown is how much the opposition, which spent $7 million to defeat the measure last year, will drop to kill it this time around.
"We learned a lot last time. I hope to take those lessons and help me win in 2016," Morgan said.
LEBRON PROVIDES FODDER FOR BLASÉ LEADERSHIP LUNCH
There was nothing exceptional or even noteworthy about the lunch Wednesday between Gov. Rick Scott and Senate President Andy Gardiner, R-Orlando. Indeed, it could even be classified as boring to the uninvolved.
But the public had to be notified of the meeting in case something official came up. And reporters waged a behind-the-scenes battle during Scott's first term with an earlier generation of press staffers over access to social events between Scott and lawmakers. So they could hardly ignore the event.
And so as Scott, Gardiner, Lt. Gov. Carlos Lopez-Cantera and a few aides talked over lunch — a light lunch, just a soup and salad — a handful of reporters stood in the corner and listened in.
There were no scoops to be had. It was banal conversation, the kind of talk that might take place between two business acquaintances just trying to get a better feel for each other.
Scott told Gardiner the story of how he struggled to see the teleprompter during his first inaugural address. (He actually told the story twice.) Gardiner talked about how his 11-year-old son sometimes ends up with visiting players' things after their trips to see the Orlando Magic play.
On one occasion, Gardiner saw his son twirling a headband around and repeated his usual warning that his son should remove it from the house.
"I'm like, 'Whose is it?' He says, 'LeBron James.' I was like, 'Oh, hold on,' " Gardiner said.
The two did discuss a few items that came close to official politics and government. After an inauguration that featured visits from Texas Gov. Rick Perry and New Jersey Gov. Chris Christie — both possible Republican presidential candidates in 2016 — the number of potential GOP primary contenders and their likely visits to Florida came up.
"They'll all be coming through to see you, governor," Gardiner said.
Scott, who didn't take sides in the 2012 primary fight, gave no indication of whether he would line up with any candidate this time around. He seemed more interested in one of the side benefits of those visits.
"All that's going to highlight what we're doing," Scott said.
And Gardiner discussed his decision to make the Senate committees smaller and to continue the practice of former Senate President Don Gaetz of not having legislative leaders serve as "floating" votes to break ties on committees. Gardiner said not having floaters would force members to earn votes for a bill and "not assume that we're going to put our thumb on it to make it pass."
There was more said about "floaters," but the story about the LeBron James headband was more interesting.
TWEET OF THE WEEK: "I believe in the #RighttoRise. I also believe in the right to stay warm, which is why I live in Miami." — Jeb Bush (@JebBush), who launched the "Right to Rise" political committee this week to explore a possible 2016 presidential bid.
–Dara Kam, News Service of Florida