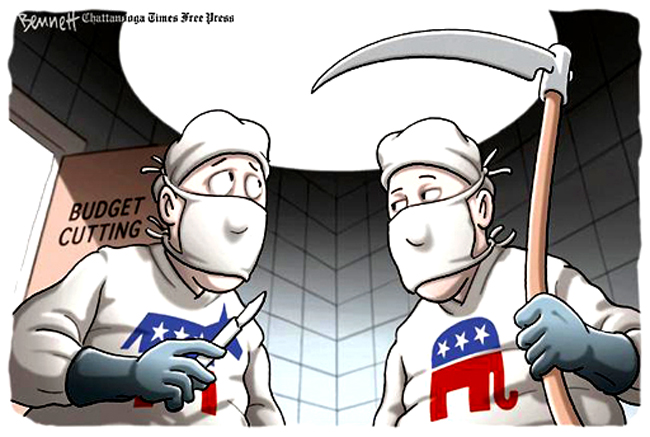 Already grappling with $187.5 million in state budget cuts this year, Florida nursing homes are worried they could get squeezed further in the battle over federal spending.
A major industry concern centers on a somewhat-arcane system that Florida and other states use to draw down additional federal Medicaid money for nursing homes.
In that system, the nursing home industry has effectively agreed to a tax on its revenue. The taxes — or "assessments" as they are called in Tallahassee — are then used to receive hundreds of millions of dollars in federal matching money to boost what the state can spend on nursing homes.
Tony Marshall, senior director of reimbursement at the Florida Health Care Association, said Congress and the Obama administration are looking at reducing the maximum tax rate in the system. By doing so, they would reduce the amount the federal government has to provide in matching money.
That loss would compound other reductions Florida nursing homes have been cont6ending with.
Faced with a budget shortfall for the fiscal year that started July 1, lawmakers this spring cut Medicaid payment rates to nursing homes by $187.5 million. To help cushion the cuts, lawmakers also reduced a staffing requirement on nursing homes — a move that critics argue could hurt the quality of patient care.
Lawmakers also agreed to allow the nursing-home industry tax rate to increase from 5.5 percent to 6 percent, which is the maximum allowed by federal law.
Because of a lag in the 6 percent taking effect, the overall rate this year will be 5.875 percent — and will draw down about $465 million in federal funds, Marshall said. By comparison, Obama's proposed budget plan would reduce the maximum tax rate to 3.5 percent in 2017.
Marshall traveled to Washington last week and said he heard support for the cut from Republicans and Democrats, who view the industry assessments as a way states have sidestepped paying for health care.
"When we met with a lot of the congressmen last week, they all talked about that as a way of states reducing their burden, and they didn't like it," said Marshall, who is a top industry point man in Tallahassee on Medicaid issues.
As an indication of the hostility in Washington, a bipartisan fiscal-reform commission appointed by President Obama called in December for eventually eliminating the taxing system and described it as a "Medicaid tax gimmick."
Similarly, Obama's proposed 2012 budget plan called for a gradual reduction of the system starting in the 2015 fiscal year.
With Washington in an uproar about whether to extend the federal debt limit and reduce future budget deficits, it is too early to know whether the nursing-home tax issue will be included in a final package of spending cuts.
But it appears clear that any final agreement will include trimming federal Medicaid spending. A proposal released Tuesday by a bipartisan group of senators, known as the "Gang of Six," relies heavily on finding savings in health-care programs.
Florida has struggled in recent years to deal with growing Medicaid costs — a problem that could be exacerbated if the federal government reduces its payments.
But state House Health Care Appropriations Chairman Matt Hudson, R-Naples, said the federal debt and budget negotiations are "too much of a fluid situation" to know details of how Florida could be affected.
Nevertheless, Hudson said the federal government must rein in budget deficits.
"When it comes to the federal picture, I think the majority of Americans want to see the federal government do something to make sure we don't have an economic calamity in this country," Hudson said.
–Jim Saunders, News Service of Florida