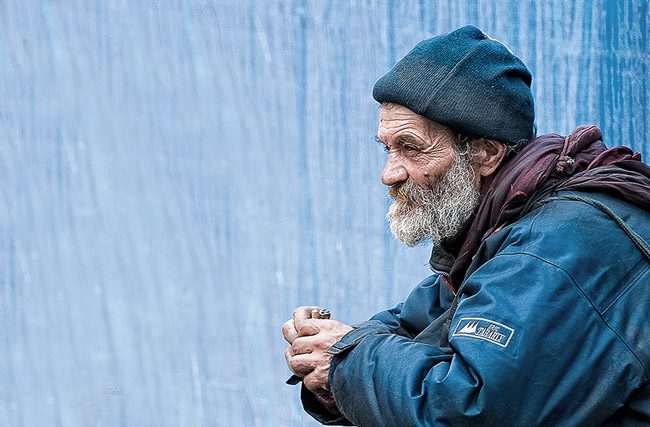 A move by Gov. Rick Scott's administration to eliminate a long-standing policy that gives poor, disabled and elderly Floridians 90 days to qualify for the Medicaid program isn't getting support from people who care for patients or from patients' family members.
More than 100 comments from people such as physicians, nursing-home and hospital executives and family members were sent to the federal government opposing the proposed change, which the Scott administration submitted for approval in April.
If the change is approved by President Donald Trump's administration, the state would save an estimated $98 million in Medicaid spending this year. The change would eliminate a three-month window where Medicaid pays health-care bills while people apply for the program.
Florida isn't alone in moving ahead with eliminating the policy, but unlike other states that have made similar decisions, Florida has not expanded Medicaid eligibility to include able-bodied working adults.
American Academy of Family Physicians board Chairman John Megis said in his written comments on the proposal that Medicaid reimburses physicians less than Medicare or commercial health insurance plans and that eliminating the 90-day window could be a step too far.
"Should it be eliminated, it would pose more uncertainty to our members, especially those in rural or underserved areas, who are already operating on thin margins," Megis wrote. "We fear the elimination of retroactive coverage would further dissuade physicians from treating Medicaid populations, further entrenching the health disparities facing the state, and leave others unable to offer services to vulnerable Medicaid populations altogether."
One caregiver, whose name wasn't published on the federal Centers for Medicare & Medicaid Services website, shared a story about the caregiver's mother, who has Alzheimer's disease and lives in an assisted living facility.
While the family is tapping into savings to pay for the facility, the caregiver worries that the mother may require nursing home care and would then need to enroll in Medicaid. The caregiver said the current policy allows families to focus on choosing the right nursing home instead of worrying about filling out applications.
"I know the state claims their costs will be 'more predictable' if this amendment is approved, but medical emergencies are NOT PREDICTABLE. Many ordinary people like myself and my family are dealing with serious illnesses and trying to do the best we can," the caregiver's comment said. "If the leaders of our state think saving money is more important than HUMAN LIVES I pray to God for the future of our country."
If the change is approved by Centers for Medicare & Medicaid Services, Florida residents would have to apply for the Medicaid program the same month they get sick. That means, for example, if a patient was admitted to a hospital on April 10, the hospital — working with the patient — would have 20 days to gather information needed to properly fill out the Medicaid application.
However, a patient admitted to the hospital on April 29 would have just one day to gather what is needed to submit the application.
The Centers for Medicare & Medicaid Services, commonly known as CMS, has given Iowa and Kentucky the go-ahead to eliminate retroactive eligibility, but those states expanded Medicaid under the Affordable Care Act to able-bodied adults.
Florida has not. As a result, Medicaid is limited to people such as pregnant women, children, seniors and people with disabilities. Exempting pregnant women and children from the proposal means that the majority of the 39,000 people impacted by the change would be seniors and people with disabilities.
In his comments, Florida Health Care Association Executive Director Emmett Reed said the state should maintain the 90-day window. If the change is approved, though, people should be given 30 days after first being admitted to nursing homes to apply for the program, Reed said. He also predicted in his comments that if the change is approved, there "will be an increase in incomplete Medicaid applications submitted to (the state) and a decrease in the timely processing of Medicaid applications."
Agency for Health Care Administration spokeswoman Mallory McManus dismissed the criticisms and said the policy change was "about paperwork, not patient care." She said the proposal focused on quick enrollment into the Medicaid program.
"By enrolling individuals quickly, you ensure better-coordinated fully integrated care, as well as access to preventative services," McManus said.
But Anne Swerlick, a health care attorney with the Florida Policy Institute, noted that most low-income adults in Florida are prevented from accessing coverage when they are healthy, or even when they suffer from serious chronic conditions, so there isn't an opportunity to coordinate care and provide preventive services.
"It's a cruel irony that Florida's justifications for cutting (retroactive Medicaid eligibility) are the best arguments for why Florida needs to expand its Medicaid program," Swerlick said.
–Christine Sexton, News Service of Florida