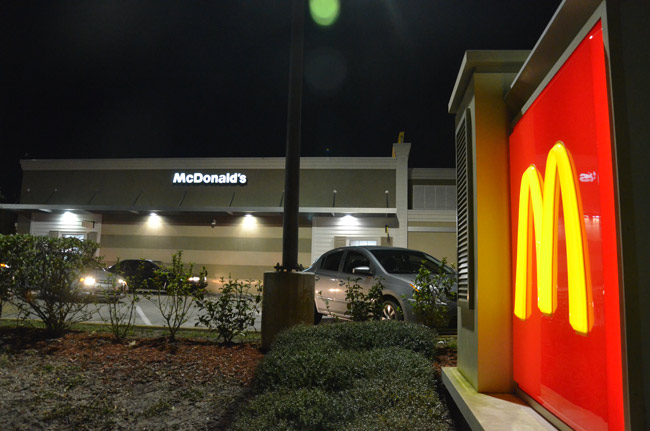 Just after 9 p.m. Monday evening, after the Flagler Palm Coast High School-Palatka basketball game at FPC, Palatka and Palm Coast students and others found themselves facing each other again at the McDonald's in Town Center. A fight broke out. Police were called.
By the time Bunnell and Flagler County Sheriff's deputies got there, however, the fight had broken up, people had dispersed, and whoever was on scene, a sheriff's spokeswoman said, did not wish to cooperate with police. There had been one unconfirmed report of shots being fired during the fight. That was not the case, the spokeswoman said–at least not at McDonald's.
There were shots fired later that evening–at a car in Bunnell, according to Lt. Randy Burke of the Bunnell Police Department. The shots were fired at an empty car in the area of Booe Street. There were no injuries, Burke said, and few additional details for now.
Burke said it is unclear at the moment if there was any connection between the fight and the shots fired.
In the basketball game earlier that evening, FPC had been leading Palatka into the fourth quarter. But Palatka scored 20 points in the fourth quarter and won, 55-46.