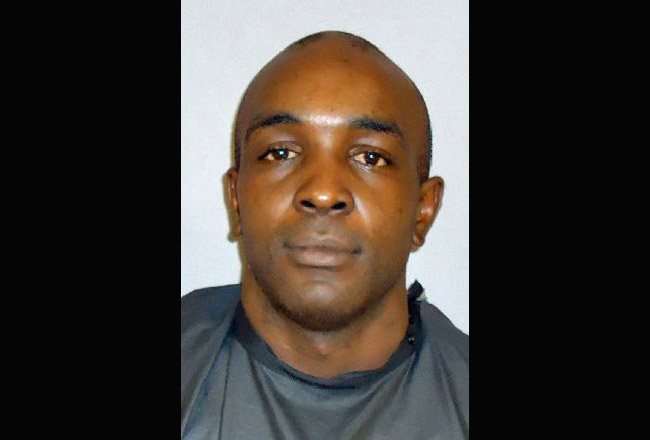 It was almost midnight, late Friday night, when the 28-year-old victim returned to 84 Utica Path in Palm Coast after visiting a neighbor. Her husband, Maurice Cauldwell, 29, was at the house, "very angry," according to the description the victim gave police shortly afterward. An argument immediately followed, and she said Cauldwell "began choking her."
The victim told police that he ripped her shirt with a knife, "pulled her shirt off and ripped her pants down" and assaulted her with his fingers, vaginally, "in order to smell her to see if she had been with another male," according to the report.
The victim said Cauldwell then threw her cell phone at her as she ran out the door, but that the phone missed and shattered against the wall. The victim ran outside, covering herself, and began screaming for help.
The couple's child had witnessed the attack, according to the child's mother. A neighbor called the cops when she saw Cauldwell pull the victim into the house by the hair. When a deputy arrived at the scene, the victim was standing in the street, yelling for help, then ran toward the deputy, who saw several scratch marks on her body. She was not fully clothed.
The deputy secured the woman in a safe location then located Cauldwell in the house, securing him in handcuffs immediately "for officer safety."
"I was unable to locate the knife or the cut shirt inside of the residence in plain sight," the deputy reported, "but observed the shattered cell phone lying on top of and end table in the living room, with the glass shattered completely on the face of it. I also observed a pair of blue jeans and panty lying in the middle of the floor in the living room."
Caldwell was charged with domestic battery by strangulation, sexual battery, and domestic assault. He remained at the Flagler County jail, Monday afternoon on $52,000 bond. The house on Utica Path was deeded by Flagler Habitat for Humanity last year, according to county property records.