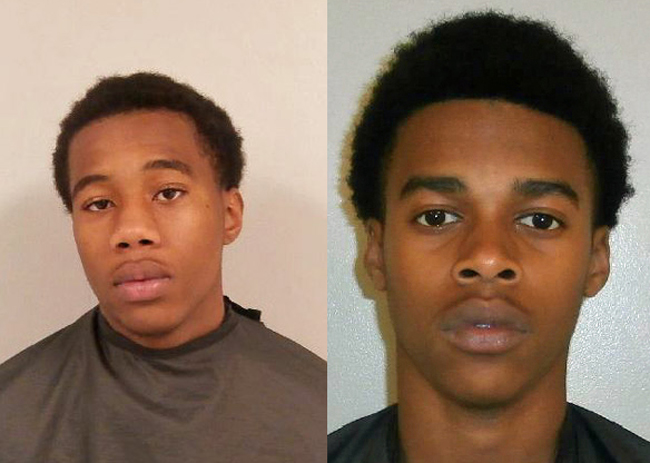 Three weeks ago Matthew Wright was the unidentified 17-year-old suspect who, along with 18-year-old Danquelle Nash, was accused of a crime spree that culminated in a car theft, an attempted burglary in the W Section and a chase that ended in the two suspects' arrests. Wright was remanded to the custody of juvenile services in Daytona Beach, then released.
Two weeks ago Wright turned 18. On Tuesday, Flagler County Circuit Judge J. David Walsh signed seven warrants for his arrest on 13 charges ranging from burglary to attempted burglary, grand theft and possession of burglary tool. Thursday morning at 10:35, Wright was sitting in class at Flagler Palm Coast High School when Flagler County Sheriff's deputies seized him.
"Due to the severity of the warrants and apparent flight risk," his arrest report states, "contact was made with Matthew in his classroom. He was escorted without incident to [a] patrol vehicle in the front parking lot of the school where he was then placed in handcuffs and placed under arrest."
The charges stem from a Jan. 6 car theft on Arrowhead Drive in palm Coast on Jan. 6, and an attempted burglary on Riverina Drive later in the day. The robbery attempt led to the fanning out of numerous deputies and K-9 units in the W Section and a car chase involving the BMW the suspects had allegedly stolen, until both men were arrested on Wood Amber Lane. Wright is a resident of Ryarbor Lane in palm Coast, not far from Nash's 49 Ryecliff Drive house.
Both remain at the jail–Nash on $44,500 bond, Wright on $16,750 bond.

Mother-Daughter Fight Lands Mother in Jail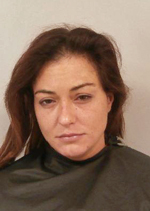 Desiree Novotny, a 32-year-old resident of 16 Buffalo Berry Place in Palm Coast, was booked at the Flagler County jail early Friday morning on a charge of domestic violence battery and a charge of battery by strangulation after a fight with her under-age daughter.
According to Novotny's arrest report, she returned home drunk and "immediately began to verbally and physically abuse" her daughter, then slapped her and allegedly attempt to strangle her. Novotny, the report states, "had to be physically removed by a male roommate and separated until law enforcement could arrive."
Police noticed red marks on the face and neck of the victim, who declined medical attention. Novotny "was very uncooperative with law enforcement throughout the investigation and refused to follow simple verbal commands by refusing to get in the patrol car after being placed under arrest or answer any questions about what had occurred," the arrest report states. Novotny was also "verbally disruptive by continuously using profanity once in the patrol car."
The Department of Children and Families responded to the Buffalo Berry Place house, because the victim is under-age. Novotny remained at the jail on $3,500 bond Friday.

Arm-Grab Results in Charge of Assault on a Pregnant Woman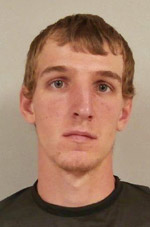 Taylor Nagro, 21, a resident of 44 Diane Street in Bunnell, was arrested on a charge of aggravated battery on a pregnant woman on Wednesday, Feb. 4. The charge is a second-degree felony.
Nagro's 18-year-old girlfriend, who is four months pregnant, told police the couple had been arguing throughout the night. The argument escalated when, according to the victim, Nagro began taking pictures off the walls. The victim said the pictures were hers. According to the arrest report, Nagro said they were his, because he appeared in them. The victim then went to Nagro's vehicle and began taking items that belong to her out of it. That's when, according to the victim, Nagro grabbed her right arm and pulled her out of the vehicle.
Police noticed no marks on the woman's arm. The woman told police that "the touching was unwanted and she was just trying to get her things from his truck." When the victim's mother said she was contacting police, Nagro got in his truck and drove away. The victim declined to provide a statement. Police arrested Nagro the following day.