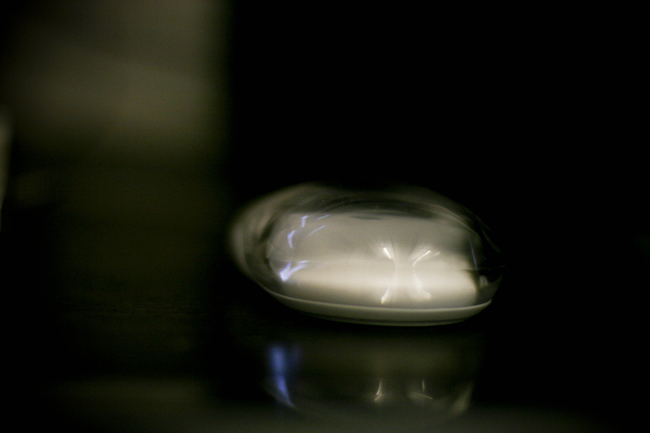 On October 24, Chris Pryor the Matanzas High School principal, posted a few announcements on his school's website, among them this note: "I want to welcome our newest Faculty member, Mr. David Morden.  Mr. Morden is our new Band Director and is taking over for Mr. Steve Knob who stepped down due to family medical issues.  We wish Mr. Knob well and thank Mr. Morden for stepping in so quickly."
Knob, who'd been teaching band at Matanzas since 2006, had this year also picked up teaching band at Indian Trails Middle School, and has a distinguished, 25-year career behind him, had abruptly resigned on Oct. 7, a Friday. "Family medical issues" were not the reason. That day, Pryor and two other school officials caught him downloading porn on his school-issued laptop, at school, before class. Knob, who was confronted by Pryor in the act, didn't deny what he was doing. The computer was seized.
School officials had been suspecting that porn sites were being accessed since September, Kristy Gavin, the school board's attorney, said, but it wasn't until early October that hard evidence led to the discovery. "It was happening during the school day, but not during class time," Gavin said, and as far as the district knows, none of the material downloaded is illegal, though the computer remains in Gavin's custody and may be turned over to the Department of Education in Tallahassee. The department is conducting its own investigation to determine whether to pull Knob's teaching license.
The School District's Veiled Announcement
Knob didn't break the law. But he broke school policy and breached school ethics, both of which, depending on the severity of the offense, are potential ground for firing. Pryor said he was not forthright about the reason for Knob's resignation because he went by what Knob had written in his resignation document, though he was clearly aware of the real reason. Pryor said he would leave it to Superintendent Janet Valentine to explain the district's position. "I'm still only going to put down what he put in his resignation," Pryor said, declining to go further.
Valentine defended the district going along with Knob's description of his resignation, saying it wouldn't have served any purpose to explain further why he had resigned. "Our purpose was for him not to teach at Matanzas High School," Valentine said. That was achieved the moment he stepped down of his own accord, she said, though she did not dispute the severity of the policy breach. "I realize he violated a policy, yes, and enough so that we did what we needed to do and we submitted that to the Department of Education."
The resignation took place near the culmination of marching season for Matanzas's 90 students. Knob had another 60-some students at Indian Trails. The Matanzas band was due to perform in a competition in Melbourne the following week, and was set to go despite the resignation, but was essentially saved from the trip by the storms that broke over the region, cancelling the event. Marching season is now over. "My main concern is for the kids," Pryor said, citing the disruption in the students' semester, and rumors that had been swirling. "It's an awful thing for our kids." Morden, Knob's replacement at Matanzas and Indian Trails, was teaching band at Deltona Middle School before taking the Flagler job.
Knob himself, whose one-page annual evaluations have rated him on various criteria as either outstanding or very effective year after year, said: "I made an extremely poor personal choice." He added: "This is completely a private matter. No one else was involved or anything. That's all I can tell you."
The Investigation
Knob had been under the impression that the school district would not reveal why he had resigned. The district did not, in fact, volunteer the information, and its official story was Pryor's. But questions have been raised in the community about Knob's abrupt departure, and rumors were circulating, some of them false, such as a claim that the computer had been seized by the FBI. When asked directly about the reason for Knob's resignation and any investigation that may have led to it, Gavin explained that what investigation took place was conducted by the district's information technology department, and that the teacher's resignation pre-empted the district from going further, essentially closing the case at this end—but not at DOE's end. The district prepared affidavits for DOE, which are not public record until the case is closed in Tallahassee, too.
Knob's employee file does contain emails from two district employees involved in the discovery. One, an "incident report," was written just hours after Knob was confronted, at 11:50 a.m. on Oct. 7, by Mike Pinto to Ryan Deising, the IT director in the district.
"I've been in the process of installing/recovering needed applications due to a crash the previous week," Pinto wrote. "Thursday October 6th I was adding all the faculty machines by site in Apple Remote Desktop. I noticed one computer from Matanzas in particular was logged in as Administrator, which I found odd. Upon further inspection the user logged on the machine was looking at inappropriate content." The district's internet access is controlled, for most employees, by a filter that prevents most—but not necessarily all—pornographic content from getting through. It's not clear how Knob acquired an "administrator"'s sign-on, usually reserved for IT personnel–a sign-on that even Pryor doesn't have.
"Shortly after the user logged out the account 'knobst' was logged in to the same machine," Pinto, a senior network technician, continues.  "I brought it up to my superiors attention and was told to gather as much information as possible through further monitoring/logging. When I arrived to work the following morning the user was logged in as Administrator, looking at inappropriate content. I took multiple screen captures of the content along with the use of the built-in camera on the computer to identify the end user. From this juncture my superior informed school administrators of the situation and was further handled by them and the tech on site."
On Oct. 11, Justin Brush, another senior network technician in the district, provided the following statement to Deising: "On Thursday October 6th, I was informed by Mike Pinto that someone was looking at explicit material on a computer at my school. I was unable to confirm visually at the time who was on the computer due to it being the end of the day and the user logging off. On Friday the 7th, at 7:43 am I received a call that it was happening again and attempted to contact an administrator, who was off campus at the time, and I didn't want to risk the person logging off, so I walked into the back of the 200 building and saw Steven Knob sitting at the computer. I immediately went to Chris Pryor about the issue and explained everything that had happened. After we confirmed that it was Steven Knob, by taking pictures with the webcam on the computer we were monitoring for explicit material, I informed Chris that it was definitely him. Afterwards Chris Pryor, Bob Sawyer, and myself contacted GSB"—the Government Services Building, location of the school district offices—"to make sure he was in fact looking at the material when we went to confront him about it. When we walked in he never denied it and I took the
appropriate screenshots to confirm the computer was the one we had been monitoring. I then, immediately, took the laptop back to the government services building, to our technology office for further inspection."
Gavin said the district has no information that would lead it to believe that anyone else was involved, but she said that IT, "the beginning of that week, they started seeing the pattern where he took the pictures and downloaded them to a folder." She said school officials had to be absolutely certain about who was using the computer, since computers may easily be used by people other than those assigned to them, which is why it took several days to lead to Knob in the act.
Knob's Distinguished History
Knob, 52, was making $61,400 last year. He had taught in Hamilton County schools for two years in the mid-1980s, then at Lake Worth High School until 1992, when—after taking 92 students to London's New Year's Day parade and leading them in a performance at Royal Albert Hall—he went to graduate school at the University of Arkansas, earning a master's of music education in 1994 and resuming his teaching career—three years in Lee County schools, one in Russell County, Ky.,  four in Hopkinsville, Ky., then back in the Palm Beach County school district in 2003 and the St. Johns school district in 2005, before landing in Flagler the following year. Knob's wife is a counselor at Flagler Palm Coast High School.
Knob's record appears spotless, and his musical proficiency quite vast, having performed in innumerable bands and choirs and played a dozen instruments. He was awarded the Kentucky legislature Award for Excellence in 1998, and made the Who's Who in America in 2003. He was set to take the Matanzas band to London to march in a holiday parade there in 2010, but that invitation, offered in 2008 for 2010, fell through with budget cuts.
"The most important thing in teaching students is to teach them to become good people first," he'd written in answer to a question about his mission and beliefs in his application for work in Flagler six years ago. "I use music to teach ideas that will carry them through the rest of their lives. Discipline, hard work, dedication, responsibility, teamwork, taking direction and criticism, and giving praise are all ideas they need to get through life, not just school or band. When we make them better people, a better band and school student will also result."