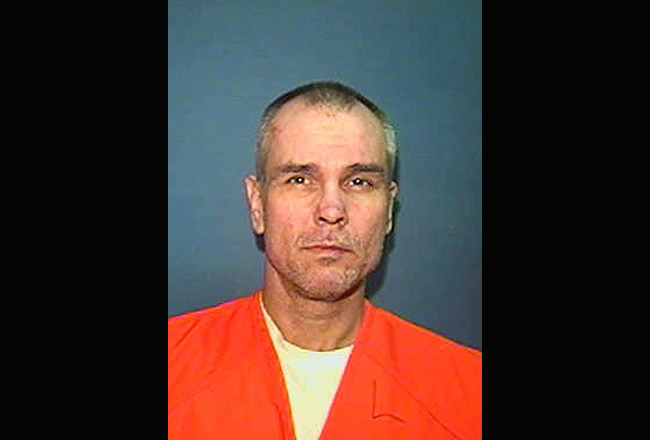 Rejecting arguments that he should avoid lethal injection because he is insane, the Florida Supreme Court on Tuesday approved the execution of a Death Row inmate convicted of killing two women in 1988 in Miami-Dade and Columbia counties.
Justices unanimously upheld a Bradford County circuit judge's ruling last month that Marshall Lee Gore can be executed.
"In its order, the circuit court found that Gore is feigning delusional thoughts that his execution was scheduled in order to harvest his organs, a conspiracy theory purportedly involving China, the Illuminati, Satan worshippers, the national debt, and the Governor," the Supreme Court said in eight-page opinion. "In fact, the circuit court determined that '[t]here is no credible evidence that Gore's mental state is such that he believes he is being executed for any reason other than the murder of (the Miami-Dade victim).' "
The Supreme Court opinion comes after Gov. Rick Scott set execution dates for Gore on June 24 and July 10 — both of which were scuttled because of the dispute about his sanity.
Scott signed the death warrant in Gore's murder of Robyn Novick, whose nude body was found in March 1988 in a rural area of Miami-Dade County. Novick, who was last seen alive in the parking lot of a tavern, had been stabbed and asphyxiated. Gore told authorities that he owned an escort service and that Novick worked for him, according to court records.
Gore, now 49, also was sentenced to death for the killing of Susan Roark in Columbia County, though the death warrant does not apply to that case. He was arrested in 1988 in Paducah, Ky.
The Eighth Amendment to the U.S. Constitution bars states from executing people who are insane, with Tuesday's opinion saying a defendant "must have a rational understanding of his impending execution and the reason for it."
In a brief filed last month, Gore's attorneys said executing him would be unconstitutional.
"To execute someone like Marshall Gore would disserve the penological purposes of the death penalty and exact a uniquely cruel punishment at odds with the core value of the Eighth Amendment — human dignity," they wrote.
Justices pointed to a circuit-court finding that "Gore is not mentally ill [and] that he has a rational understanding that he is being executed because he murdered Ms. Novick and will die as a result of that execution."
–News Service of Florida