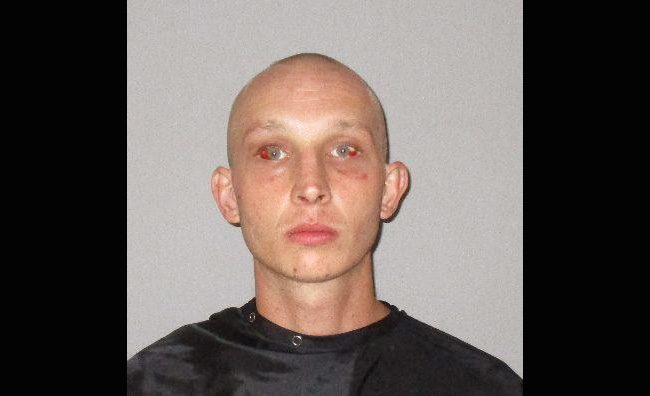 Matthew Edward Marro, A 22-year-old homeless man in Bunnell, is at the Flagler County jail on five counts of felony child abuse and five counts of aggravated assault with a deadly weapon after a confrontation with several children at a public park Sunday evening.
The incident took place at Edward Johnson Park at 401 East Court Street in Bunnell. Marro was at the park with Connie Whitaker, a 36-year-old homeless woman. According to his arrest report, Marro and Whitaker were arguing. When Marro allegedly pushed Whitaker, five young children came to her aid. Three of the children were 8, one was 11, one was 14, all of them boys.
When they tried to separate the two adults, Marro allegedly pushed some of the children, who then turned their attention to him. Marro allegedly pushed one of the children against a bench and began choking him. The other children picked up sticks and began hitting Marro, enabling the child he was choking to escape.
Marro then took out a pocket knife, opened it, allegedly approached the children calling them racist names (he's white, the children are black) and said he would kill them all and their families. He then gave the knife to Whitaker, who gave it to one of the children and told him to hide it. The child hid it in a pile of debris. Marro chased some of the children through the park, pushing one of them to the ground, then pushing another to the ground when the second child tried to help the first.
"At some point after the altercation," the arrest report states, Marro "grabbed [one of the children], picked him up over his head, and then dropped him to the ground," though none of the children were injured. Marro sustained "scratches and red marks along his upper body from the children hitting him." He'd sustained other injuries in a separate incident a week earlier, and those injuries were aggravated in the confrontation with the children, requiring a trip to the hospital before he was booked at the county jail.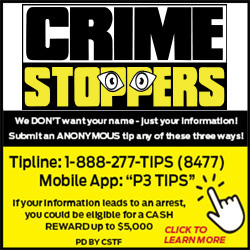 Parents of the children arrived at the park as Bunnell Police Department officers were investigating. All wanted to pursue charges against Marro.
Last October Marro had moved in with his father in Palm Coast's F Section, trying to recover from a drug problem, according to court papers. His father was helping him get back on his feet. But father and son got into an altercation when his father lost patience with his son not meeting the conditions of his living arrangement. Marro was charged with battery in that case and found guilty and placed on probation for 12 months. According to court documents, he remains on probation, though no probation violation charge accompanied those he faced Sunday.
The battery charge was a misdemeanor. All 10 charges he faces from Sunday's incident are third-degree felonies. He remains at the county jail on $25,000 bond.