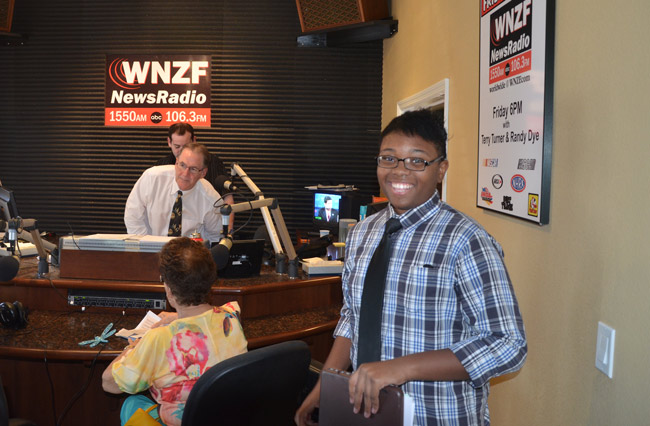 A week ago Thursday I had the opportunity to meet a young man who is doing what I tell everyone to do: follow your dream and have fun. On top of that, he is helping nature at the same time. I received an email inviting me to be a guest on the "Mario Jr. Alive and Green" radio program. An engineer friend of mine, Anthony Cinelli, had been a guest on the show and suggested me as a guest.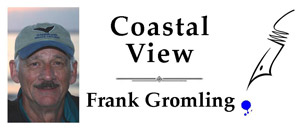 The rest, as they say, is history. After researching who Mario, Jr. is and what his show was all about, I readily agreed to a guest spot. My research disclosed that Mario Jr. is Mario Ridgley, a 14 year old from Palm Coast who has had his own radio show on VoiceAmericaKids.com since he was 10. His program is all about being green; that is, doing good things to protect nature.
Mario's Alive and Green show features a variety of subjects and guests, all focused on conservation of earth's bounty. His topics have included: One with Nature; Hydroponics for the Win; Global Warming Misnomer; Saving Our Oceans; BP Oil Spill; and Greenhouse Gases.
Some of Mario's guests have been: Dr. Rob Moir (host of Moir's Environmental Dialogues on the VoiceAmerica Green Channel, and Director/Founder of Ocean River Institute); Jill Buck (Creator and Founder of "Go Green Initiative Environmental Program" on VoiceAmerica.com); Anthony Cinelli (Project Geologist at Shaw Environmental and Infrastructure); and Eric Taylor (Founder and CEO of Tae Sue Productions Entertainment, and creator of "The Good Time Kids.")
Mario's mother, Aleta, is also his producer and engineer in their home-based studio, complete with microphones, headsets, recording control board, and other electronic paraphernalia essential for a quality program. She keeps Mario on track and on schedule, counting down segment starts and scheduled breaks, thereby allowing Mario to focus on his guests and planned questions.
And Mario really focuses on his questions. He was well-prepared for my one-hour interview, with two pages of questions, the sign of a professional talk radio host. I had my own talk radio show for quite a while, and I know the importance of having a planned and prepared show, with questions, background points, and the occasional leading comment or two. Mario did a fine job handling both the questions and my answers, which sometimes led into side points on related topics.
We talked about the oceans (of course) and what's happening to so many marine species. We discussed how people are working together to protect various fish, mammals, and reptiles from extinction. We talked about the importance of water and how it is the essential ingredient for everything on earth. We touched upon how I use art and film and music to promote the books my company publishes about nature, marine life, environment and conservation. And, most importantly for his audience, we talked about what kids of any age can do to protect nature.
As Aleta said at the end of the hour, this was a truly fun experience. I thoroughly enjoyed being with Mario, a young man who clearly has a bright future in radio or, in my opinion, any field he chooses. Mario is personable, smart, funny, and focused. What a joy to behold.
Maybe I'll get invited back one day. Maybe you or your kids or grandkids will tune in Tuesday afternoons at 5 p.m. Eastern Time to catch one of the most fun radio programs available for kids, and all of us who have never really grown up.
Until next week, be well and do something positive to protect nature. After all, we're the animals on earth with the brains.

Frank Gromling is the owner of Ocean Publishing in Flagler Beach. Reach him by email here.