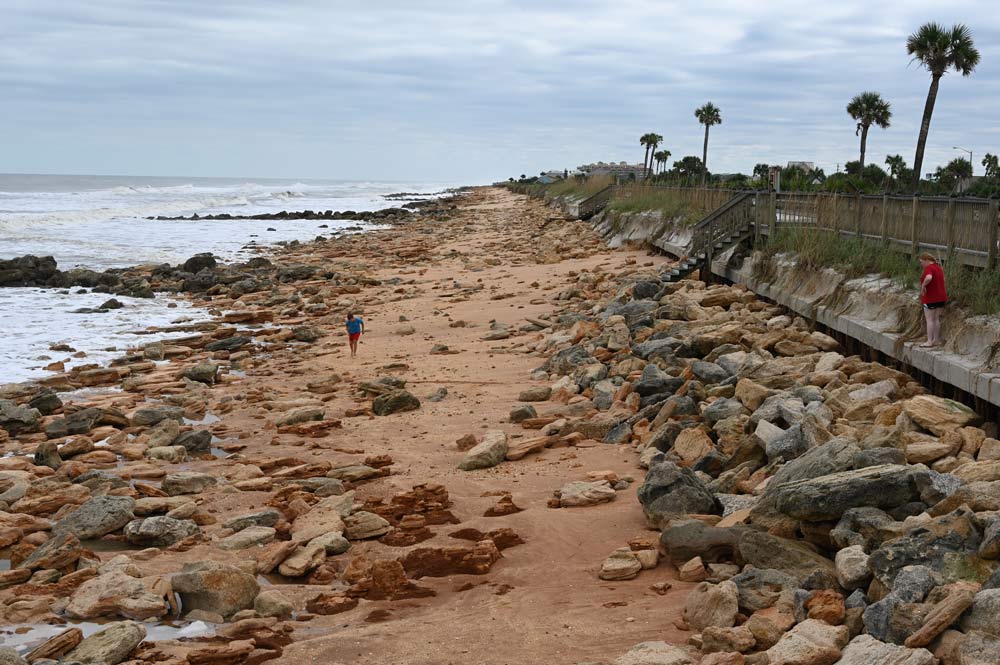 The Federal Emergency Management Administration emergency dune-repair project is moving to the area of River-to-Sea Preserve in Marineland, which will close the park on weekdays beginning Monday (October 23). The southern half of the parking lot – and the restroom facilities – will be open from 5 p.m. Friday through Sunday evening.
The work is being staged from the River-to-Sea Preserve on the west side of State Road A1A, and dump trucks will be crossing A1A to access the beach from the east parking lot.




"The park will be closed while the contractor is actively working and using this area for beach access for the emergency dune project during the week," said Flagler County Coastal Engineering Administrator Ansley Wren-Key. "We are closing the park for the safety of our residents and visitors while the contractor performs this critical work."
The dune restoration work shifted to northern Flagler County in September and is expected to be completed by Thanksgiving, provided there are no weather delays. It is being completed with post-Nicole emergency funds and will be consistent from River-to-Sea Preserve to Beverly Beach to the south.
This northern terminus completes the dune work for this year where about six cubic yards of sand per foot will have been placed on the northern 11.6 miles of the coastline.
"This has been a long process, and we ask for everyone's continued patience," said County Administrator Heidi Petito. "We apologize for the inconvenience. We know our residents and visitors love to visit our beaches."
The River to Sea Preserve is located on both sides of highway A1A at Marineland and is owned jointly by Flagler County and the Town of Marineland. The River to Sea Preserve is a prized addition to Flagler County's unique and beautiful preserves, beginning at the beach of the Atlantic Ocean and reaching west to the Matanzas River (Atlantic Intracoastal Waterway), the River to Sea Preserve protects a rapidly disappearing maritime scrub environment.