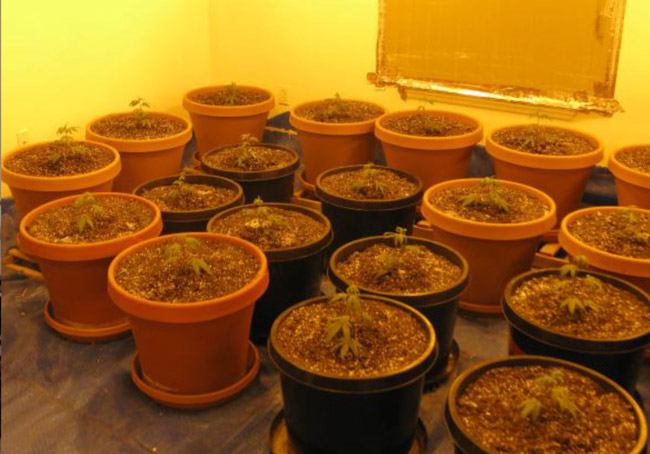 "If Cannabis were unknown," the Economist wrote a few years ago, "and bioprospectors were suddenly to find it in some remote mountain crevice, its discovery would no doubt be hailed as a medical breakthrough. Scientists would praise its potential for treating everything from pain to cancer, and marvel at its rich pharmacopoeia—many of whose chemicals mimic vital molecules in the human body."
They would also conclude that, while it has its issues–as does, say, coffee–the drug is less harmful than cigarettes or alcohol, considerably less addictive than either, and has more demonstrable benefits than either, especially for people who suffer from cancer, eye diseases or AIDS. That's partly why marijuana smoked for medical reasons is allowed in about 20 states (and growing), and why 13 states have quit imprisoning or punishing most people with simple marijuana possession.
But decriminalizing pot also means giving cops and jailers considerably less to do, since more than a tenth of state prisons where pot is still criminalized are filled with pot users or dealers (but mostly users). Florida is among the states with the more severe anti-pot laws: possessing so much as a gram (or up to 20) of the stuff lands an individual in jail for a year. Possessing more than 20 grams is a felony worth five years in prison. And cultivating the cannabis plant bumps up the penalties: 25 or more plans results in a 15-year sentence. Even possessing marijuana paraphernalia results in a one-year jail sentence.
So police agencies dutifully continue to hunt down, arrest and prosecute pot users and growers, however small the offense or, overheated law-and-order rhetoric aside, harmless the activity. Media play their part, seldom questioning the validity or usefulness of the hunt and usually playing up the latest catch with bold headlines and reporting retreaded from the previous busts, going back decades. And consumers take in the news, presumably feeling safer while assuming that more criminals, or leafy-green pot plants, are no longer in circulation, though many of those same consumers, among them prominent and respected members of the community, politicians and members of the clergy included, are themselves on friendly puffs with pot.
The news-worthiness of these incidents is therefore questionable. While they shed a light on the use–and misuse–of public resources, the incidents should be placed in their proper context.
With that in mind: late this afternoon the Flagler County Sheriff's Office disseminated a news release about members of the department's Narcotics Enforcement Team spending "much of Tuesday cleaning up a marijuana grow operation that was discovered when workers arrived to change locks on the rental house."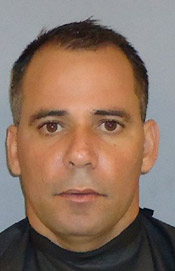 The 1,800-square-foot house was at 20 Princeton Lane in Palm Coast. Workers discovered 24 starter plants growing in large pots in a bedroom. Note the number of plants: one short of the trigger for the difference in penalty between five and 15 years in prison. No one was in the house when workers got to the property to change the lock. The house, which belongs to a Palm Coast couple who live on Round Tree Drive, was being rented.
The bedroom with the plants had "an elaborate lighting system with an a/c unit running," a police report states, while an investigator also noticed "in another bedroom numerous ballasts with electrical power being diverted through the ceiling." Florida Power & Light was contacted and asked to shut the power off.
As two investigators were outside the house, they saw a Cadillac Escalade drive near the property, stop, and make a U-turn. Investigators followed the car, which swerved off the road at one point, on White View Drive, eventually pulling it over at Walmart. David Romero was driving the car. Louis Urra, 39, the renter at Princeton Lane house, was in the passenger seat. Wood pallets and liquid fertilizer were in plain view in the vehicle, according to the police report. A Spanish interpreter arrived (neither men in the vehicle spoke English) and the car, with the two men's consent, was searched.
Urra produced the key to 20 Princeton Lane and allowed that he lived at that address. He was arrested. He told investigators that Romero, his cousin, had nothing to do with the pot plants. Urra said he'd been renting the house for less than a month since moving there from Miami. His address on his arrest report is listed as 2207 West 53rd Place in Hialeah.
He was taken to the Flagler County jail and charged with cultivating marijuana. He posted $10,000 bail.