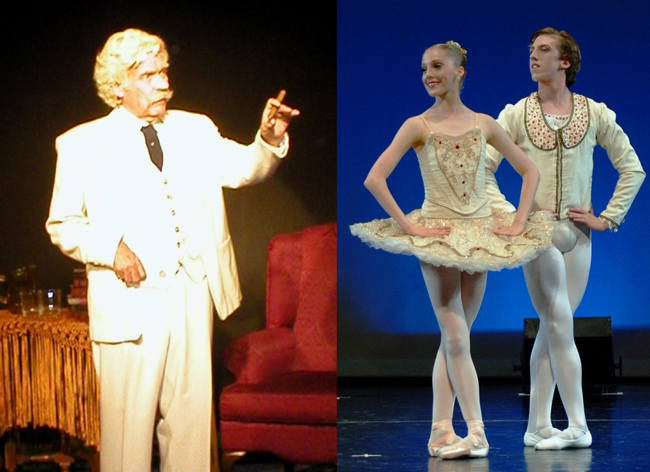 Historic Florida Artist at Maitland Art Center
Impressionist painter William Vincent Kirkpatrick once studied at the Maitland Art Center, and this month that Florida Artist will be honored at the Center with an exhibition which opens Friday, July 16th. Kirkpatrick was born in St. Augustine in 1939. Growing up in a home filled with culture, young William took guitar lessons, but his life changed at age ten when he won an art contest. William went on to study at the Maitland Art Center where he became a painter of landscapes, portraits and murals. As a painter, Kirkpatrick traveled widely throughout Europe, Africa, China, and the United States. Curiously his entire estate was kept away from public eyes until recently. Now his work may be viewed through September 5 at the Maitland Art Center, 231 West Packwood Avenue in Maitland.  The Opening Reception will be held July 16 from 6 to 8 pm.  Entrance is $5. Call 407 539 2181 or visit artandhistory.org
Marc Cohn at the Plaza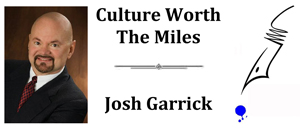 The concept of artists who surmount tragedy to then use the 'lessons learned' in their creativity certainly applies to singer/songwriter and winner of the 1991 Grammy Award for Best New Artist Marc Cohn. In the years preceding his new album Join the Parade, Cohn passed through life-changing events that make his new album an insightful and soulful statement. Leaving a performance on the night of August 7, 2005, Cohn was shot in the head during a carjacking attempt. Although the bullet lodged near his left temple, Cohn never lost consciousness and walked out of the hospital the next day. Three weeks later, Cohn watched the city of New Orleans destroyed by Hurricane Katrina. Out of all this, Cohn has translated his most private emotions into lyrical song-poetry of remarkable depth and complexity. Cohn will perform songs from the new album and other works in a one-night-only performance at the Plaza Theater in Downtown Orlando on Saturday, July 17th at 8 pm.  Call 407.228.1220 or visit theplazatheatre.com
Everglades Images
The month of July offers our last chance to view the photography exhibit "Clyde Butcher: Big Cypress and the Western Everglades" at the Orlando Museum of Art (OMA) before it closes on July 25. The exhibit features 40 large-format black and white photographs and a video documentary depicting the beauty and fragility of the Western Everglades. The exhibit is particularly timely as we are all affected every day by Florida's current environmental concerns. In the tradition of Ansel Adams' large-format photographs, Butcher composes his works at locations across the Big Cypress Swamp creating unique photographs that have given him the reputation of being one of Florida's foremost landscape photographers. The OMA is located in Orlando's Loch Haven Park at 2416 N. Mills Ave. Call 407-896-4231 or visit www.omart.org for details.
Family Theatre Festival "Free and On Target"
The Orlando Repertory Theatre – with the support of Target – invites families to a series of free theatre performances. With a mission to build family audiences while training young artists, the 4th Annual Target Family Theatre Festival will be held from July 16th to July 25th, and most performances are FREE!  Presenting a variety of performances for young people by Milkshake, Airborne Comedians, Hobey Ford, Miss Lori, and Debi Derryberry, the Festival will also present its own Youth Academy production of the musical 42nd Street. The Opening Day Celebration (July 17th from 10 am to 2 pm) offers entertainment and activities for the kids along with free performances on the outdoor stage. The Orlando Repertory Theatre is at 1001 East Princeton Street in Loch Haven Park.  Visit orlandorep.com or call 407-896-7365 for a complete schedule.
Ballet's Stars of Tomorrow … Today
There is an amazing amount of talent that comes from Florida. To exemplify this fact, the award-winning Orlando Ballet School will present a special performance on Sunday, July 18th at 5 pm to showcase its top current and former students. With ballet highlights that mirror a Ballet Gala, these advanced 'students' will perform excerpts from Paquita, Raymonda, Swan Lake and new works. The evening will also feature former OBS students who have gone on to ballet fame including Jeffrey Cirio, who has won ballet competitions in New York, Seoul and Helsinki, in addition to the Princess Grace Award (the ballet world's equivalent of a Tony Award); Skyler Martin, scholarship winner at England's Royal Ballet School; and Erin Pritchard, of the Tulsa Ballet. This one-night-only performance gives Central Florida the opportunity to see the next generation of ballet 'stars' who trained here in Orlando. Held at the beautifully renovated Garden Theatre at 160 W. Plant Street in Winter Garden, call 407.877.4736×10 for tickets.
Herman's Hermits Brings Back 60's Pop
Moving from exceptional student performers to a performer who literally made history,
Peter Blair Denis Bernard Noone is the multi-talented 'Herman' of the 1960's rock band Herman's Hermits.  Performing on Friday, July 23rd at 8 pm, this is no tribute band; this is the man who created the classic hits Mrs. Brown, You've Got A Lovely Daughter, I'm Henry the 8th I Am, Silhouettes, There's A Kind of Hush, Listen People, and The End of the World among many others. Born in Manchester, England, Noone was a child actor in British soaps until, at the age of fifteen, he achieved international fame as 'Herman.' The band sold over 60 million recordings with 14 singles and 7 albums going "gold."  Noone eventually starred in three movies for MGM. The 80's found Peter on Broadway and London stages, eventually guesting on US television shows and as the host of VH1's My Generation. His ever-faithful fans (called "Noonatics") are still screaming today just like their mothers did back in the 60's. Peter Noone will perform for his fans of all ages at The Plaza Theatre at 425 North Bumby Avenue in Orlando. Call 407.228.1220.
Mark Twain to Visit the Winter Park Playhouse
That outspoken icon of American wit and wisdom Mark Twain will be brought to life by veteran local actor Michael Edwards in his original, one-man show Man Is the Only Animal Who Blushes… Or Needs To! from July 23rd to August 1st at The Winter Park Playhouse.  Edwards has acted professionally for over 40 years alongside such luminaries as Cherry Jones, Brian Dennehy, Pat Hingle and the late Nancy Walker. "Michael Edwards' ability to portray Mark Twain is uncanny," says Roy Alan of The Winter Park Playhouse, "Michael has spent a lifetime studying every nuance of Mark Twain's speech, movement and appearance making his performance among the most authentic characterizations I have ever seen." This evening of wit, song and home-spun humor is to be found at The Winter Park Playhouse at 711-C Orange Avenue in Winter Park. Visit winterparkplayhouse.org or call 407.645.0145.