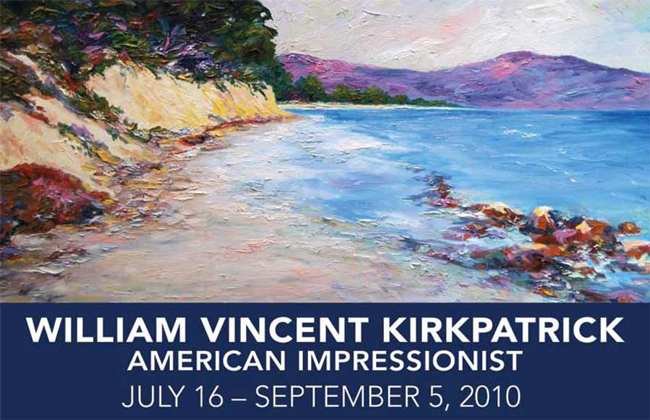 FlaglerLive is proud to welcome arts and culture columnist Josh Garrick to our pages. Garrick, who writes for several publications in Orlando, will provide a weekly round-up of cultural events worthy of your calendar (and miles) in the Orlando area. You can write Garrick here.


Cabaret at the Winter Park Playhouse
The multi-talented Andrea Canny will perform several of her favorite songs in a show she is calling "My Favs!" as part of the popular Winter Park Playhouse Cabaret Series in three performances this weekend – July 9 at 7:30 pm and July 10 at 7:30 and 9:30 pm. Ms. Canny has performed throughout the world in a career that includes sharing the stage with such varied legends as Jerry Orbach, Celine Dion and Betty White.  Ms. Canny, who is also an accomplished photographer, will have her photographic art on display in the theatre's lobby. The Playhouse's Cabaret performances take place in their beautiful new Piano Bar, so seating is limited (but they also sell 'Standing Room' tickets). Tickets are $15 and include a drink from the bar.  The Winter Park Playhouse is at 711 Orange Avenue in Winter Park.  Call 407.645.0145 or visit winterparkplayhouse.org
I Hear a Harp in an Historic Home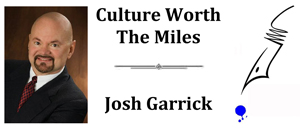 The fact that the citizens of Winter Park came together to "save" one of its most beautiful and historic homes from the wrecking ball is one of our proudest chapters.  Not only did they save the James Gamble Rogers home that became a virtual museum of Florida architecture for generations to come, but they opened that 'museum-home' to the public with charmingly sophisticated concerts. We are all invited to "Music at the Casa" on Sunday July 11 from 12 to 3 where we can also take a tour of the home led by trained docents. The Sunday open house will feature Harpist Christine MacPhail, a professional harpist who provides celestial music for thousands of weddings, social and corporate events throughout Central Florida. Ms. MacPhail's repertoire includes classical, Celtic, and contemporary music. Casa Feliz is located at 656 North Park Ave (on the golf course) in Winter Park. The event is free. Call 407.628.8200
Fiendish Fun from the Horn Section
It's an unspoken rule that the musicians who have the most 'fun' in the orchestra invariably come from the Brass Section.  That promises to be the case on July 12 when the Orlando Philharmonic presents the six talented musicians who make up a group called the "Sovereign Brass" performing in a program called The Creature from the Brass Lagoon. Trombonist Jeffrey Thomas says, "What evil character's entrance would be complete without the wicked dah-dan-taaah of the brass in the score?  We chose music that exudes a certain amount of latent power and force. Brass players often represent dark forces, violence or looming disaster. This concert conveys the music associated with the villain and the anti-hero."  This fun-for-everyone program takes place on July 12 at 7 pm at the Lowndes Shakespeare Center, 812 E. Rollins Street.  For tickets call 407-770-0071, or visit www.OrlandoPhil.org
Summer concerts at Epcot
The music of our favorite bands is filling July evenings at Epcot during their 'Sounds Like Summer' concert series featuring tribute bands that celebrate the music of Bon Jovi, The Rolling Stones, U2 and Chicago. "The key thing about tribute bands is that their intention is to reproduce, as closely as possible, the music of the artist whose work they are celebrating," explains Alan Bruun of Disney World Entertainment. "A tribute band goes for authenticity. Each band that performs as part of the series has received written authorization from the band whose music they play." Performances at America Gardens Theatre are scheduled for 5:45 pm., 7 pm. and 8:15 pm, and are included with Epcot admission. Here's the schedule …
July 4-10: Satisfaction – A Tribute to The Rolling Stones
July 11-17: Slippery When Wet – The Ultimate Bon Jovi Tribute
July 18-24: 2U – A Tribute to U2
July 25-31: Beginnings – A Tribute to Chicago
Historic Florida Artist at Maitland Art Center
Impressionist painter William Vincent Kirkpatrick once studied at the Maitland Art Center, and this month that Florida Artist will be honored at the Center with an exhibition which opens on Friday, July 16th. Kirkpatrick was born in St. Augustine in 1939. Growing up in a home filled with culture, (his mother was a painter) young William took guitar lessons, but his life changed at age ten when he won an art contest. William went on to study at the Maitland Art Center where he became a painter of landscapes, florals, portraits and murals. As a painter, Kirkpatrick traveled widely throughout Europe, Africa, China, and the United States. Curiously his entire estate was kept away from public eyes until recently. Now his work may be viewed through September 5 at the Maitland Art Center, 231 West Packwood Avenue in Maitland.  The Opening Reception will be held July 16 from 6 to 8 pm.  Entrance is $5. Call 407 539 2181 or visit artandhistory.org
Marc Cohn at the Plaza
The concept of artists who surmount tragedy to then use the 'lessons learned' in their creativity certainly applies to singer/songwriter and winner of the 1991 Grammy Award for Best New Artist Marc Cohn. In the years preceding his new album Join the Parade, Cohn passed through life-changing events that make his new album an insightful and soulful statement. Leaving a performance on the night of August 7, 2005, Cohn was shot in the head during a carjacking attempt. Although the bullet lodged near his left temple, Cohn never lost consciousness and walked out of the hospital the next day. Three weeks later, Cohn watched the city of New Orleans destroyed by Hurricane Katrina. Out of all this, Cohn has translated his most private emotions into lyrical song-poetry of remarkable depth and complexity. Cohn will perform songs from the new album and other works in a one-night-only performance at the Plaza Theater in Downtown Orlando on Saturday, July 17th at 8 pm.  Call 407.228.1220 or visit theplazatheatre.com
Witnessing Creativity at Work
Watching the creation of a work of art is not only inspiring, but it allows the viewer to see the thought – the materials – and the real 'work' that goes into the process of creation. We will have that opportunity beginning on Friday, July 16 and continuing through the weekend at DeLand's Florida Museum for Women Artists. Six different artworks will be created through the weekend culminating in an exhibit that will remain in place until August 29th.  Conceived by FMWA board member Margaret Hodge, the idea is to open the Museum to the public while the artists create their artworks. We are literally invited to talk with the artists about their projects while they are creating. The artists include Jean Banas, Kathy O'Meara, Raina Benoit, Frances Gardner, Grace Leal, Martha Lent and Beau Wild. For those who cannot make it to the event, the Museum promises to document the daily progress on their website. FMWA is located at 100 N. Woodland Blvd in DeLand. Call 386.873.2976 or visit FloridaMuseumforWomenArtists.org
Everglades Images through July 25
The month of July offers our last chance to view the photography exhibit "Clyde Butcher: Big Cypress and the Western Everglades" at the Orlando Museum of Art (OMA) before it closes on July 25. The exhibit features 40 large-format black and white photographs and a video documentary depicting the beauty and fragility of the Western Everglades. The exhibit is particularly timely as we are all affected every day by Florida's current environmental concerns. In the tradition of Ansel Adams' large-format photographs, Butcher composes his works at locations across the Big Cypress Swamp creating unique photographs that have given him the reputation of being one of Florida's foremost landscape photographers. The OMA is located in Orlando's Loch Haven Park at 2416 N. Mills Ave. Call 407-896-4231 or visit www.omart.org for details.