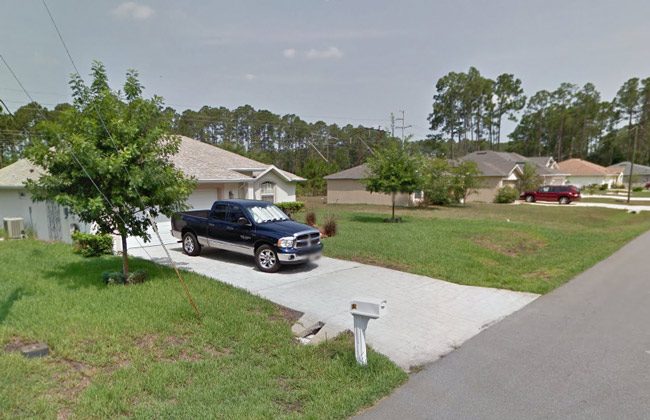 As the Imagine School bus was drove through Palm Coast's U-Section for its afternoon run Tuesday, children aboard the nearly-full bus were startled by a disturbing sight that left many of them shaken: a man was lying face down in a swale in front of 69 Utica Path, seemingly unresponsive.
The man was David A. Niesse, the 59-year-old resident who's owned the house at 69 Utica for 12 years, who works for Florida Power and Light, and who is well known in the neighborhood. His girlfriend, Phyllis Mallar, lives a few houses down on Utica (in the house across the street from the scene of the plane crash into a house, since demolished and replaced, in January 2013).
Amy Olszonka, the Imagine bus driver, told Flagler County Sheriff's deputies that she saw Niesse face down with water up to his chest. He wasn't moving. His legs were not submerged. They pointed toward his house, suggesting that he'd walked out of the house and somehow fallen into the swale or lost consciousness there. According to a sheriff's incident report, the bus driver then "instructed one of her students who lives next door to 69 Utica Path to run inside and call 911."
Flagler County Fire Rescue paramedics worked a "full code" on Niesse and took him to Florida Hospital Flagler, unresponsive but alive. There were no visible signs of trauma, the sheriff's report states. The house showed no signs of damage or anything out of the ordinary. Though the scene would teem with sheriff's office units for a while, the incident was determined to have involved no foul play and was categorized as a medical call.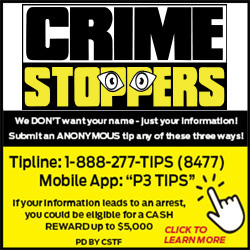 A detective contacted Mallar and drove her to the hospital. Mallar told the detective that Niesse had been having medical issues but did not know what they were. Neighbors said he had been trying to get on disability. He was due to pick up Mallar at about 3 p.m. but never made it to her house. She'd texted him and called him several times—until a detective actually picked up Niesse's phone. Neighbors had last seen Niesse come home by car around noon.
At the hospital, medical personnel told sheriff's deputies that Niesse was in critical condition but stable, with no visible signs of trauma, "and that the initial cause appeared to be an unknown medical condition." Hospital staff told deputies that blood work showed Niesse's blood-alcohol level to have been 0.226, a level of impairment severe enough to cause blackouts, falls and choking.
The incident caused significant concerns for the children on the school bus. "My daughter was on the bus that stopped to help. She has been asking about him and is very sad about seeing him like that," one parent wrote in a neighborhood Facebook page. "My boys were on the bus too," another wrote, "they were so upset yesterday."
Niesse has remained in critical condition since, with family due in town from out of state, in response to the emergency.