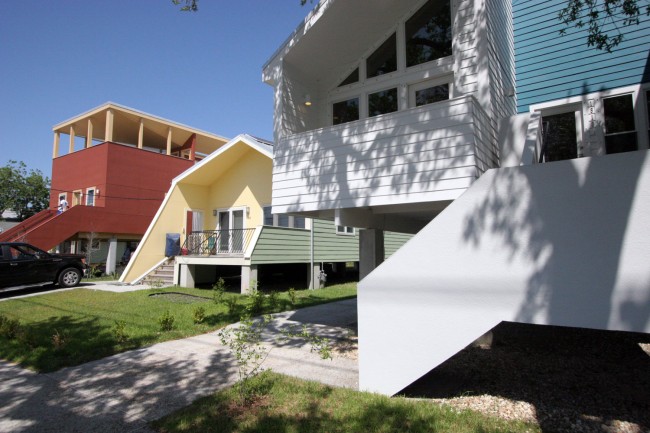 June 1st is the start of hurricane season for Florida, a marker that signals ramped up media specials about hurricane preparedness, along with some mandatory hyperbole about death and destruction. Sure, I know about hurricanes. In my lifetime, I've been in five Category 3 or higher, including living at ground zero when Category 5 Andrew roared ashore in 1992.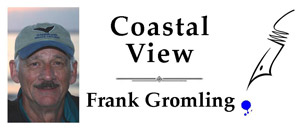 I take hurricanes very seriously, and am prepared for them with the essentials of food, water, flashlights, batteries, generator, gasoline, and such. That's just plain smart and what responsible people living in the target zone should do. Hopefully, you're prepared, too.
But today's Coastal View is not about being ready for hurricanes. It is about a unique recovery program begun after Hurricane Katrina struck the Gulf Coast of Louisiana and Mississippi in 2005. In what became my first column published in FlaglerLive on May 11, 2011, I wrote about a project I discovered while in New Orleans. That column resulted from my fascination with the Make It Right Foundation, founded by movie actor Brad Pitt.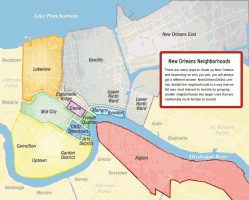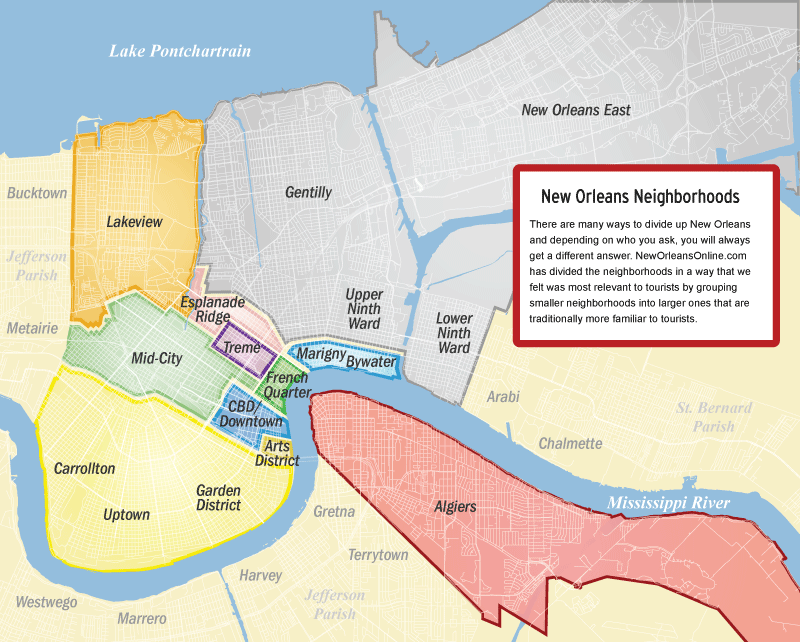 While I had known that Pitt, his actress wife Angelina Jolie and their six children had a home in New Orleans' French Quarter, I did not know that he had created an organization in 2007 to provide 150 safe, green, and affordable homes for residents of the devastated community called Lower Ninth Ward.
If you read reports or saw television features about Hurricane Katrina's impact on New Orleans, you likely learned about this area–where close to 2,000 lives were confirmed lost–when more than 4,000 homes were destroyed by floodwaters surging over the levee of the Industrial Canal.
The Make It Right Foundation has now built 75 homes, which are occupied, with others in various stages of construction. I visited the Lower Ninth Ward earlier this month and was impressed by the number of new homes but was chagrined to see many empty lots overgrown with weeds. I learned that there is a community effort to clean up the lots, but it is a slow process because of the large number. You can track the progress of the construction here.
Pitt brought together architects, financiers, landscape designers and others to design and build the homes. All of the homes are elevated, incorporate green (environmental) features, and are offered at affordable prices and terms. Here are the various designs.
Walking the neighborhood, I talked with Arnell, standing on the front steps of an obviously new home visiting with a neighbor. When I asked him what was the best part of living in his home, he smiled the biggest smile and said, "Everything, man. Just everything." I learned that his wife had heard about the Make It Right project and started the process to acquire their new home a year ago. They had moved out of state after Katrina but returned to the neighborhood because of the opportunity provided by the Foundation and the desire to re-connect with family and neighbors.
I plan an annual update on this project through the construction of its final home. Perhaps another project will be added by other private groups. I believe that, in many cases, the private sector can move faster and better than government agencies. In my opinion, that is the record of Brad Pitt's vision and action in New Orleans. Bravo, Mr. Pitt.
That's it for this week. Be well and take just one small step to give nature (and people) a hand. You'll be glad you did, in more ways than you can imagine.

Frank Gromling is the owner of Ocean Publishing in Flagler Beach. Reach him by email here.