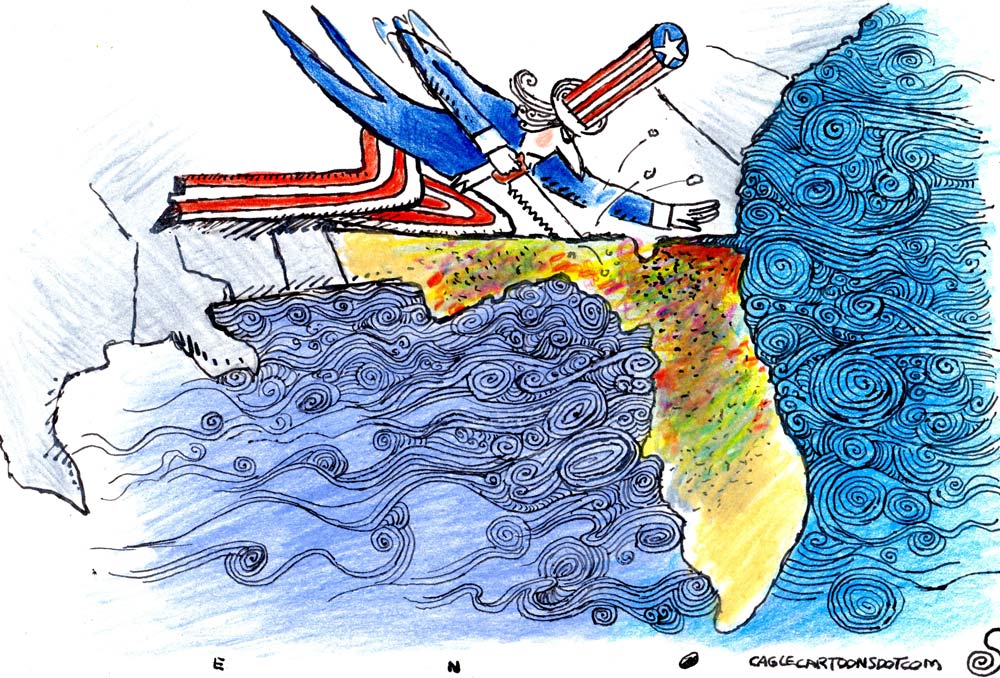 To include your event in the Briefing and Live Calendar, please fill out this form.
Weather: Partly cloudy. A slight chance of showers and thunderstorms this afternoon. Highs in the lower 90s. East winds 5 to 10 mph. Chance of rain 20 percent. Heat index values up to 106. Tonight: Mostly cloudy. A slight chance of showers and thunderstorms in the evening. Lows in the mid 70s. Southeast winds 5 to 10 mph. Chance of rain 20 percent. Check tropical cyclone activity here, and even more details here. See the daily weather briefing from the National Weather Service in Jacksonville here.




Today at a Glance:
The Flagler County Commission holds a 2:30 p.m. workshop to discuss its beach management plan at the Government Services Building, 1769 East Moody Boulevard, Bunnell. See the full agenda here.
The Bunnell City Commission meets at 7 p.m. at the Government Services Building, 1769 East Moody Boulevard, Bunnell, where the City Commission is holding its meetings until it is able to occupy its own City Hall on Commerce Parkway likely in early 2023. To access meeting agendas, materials and minutes, go here.
The Flagler County Beekeepers Association holds its monthly meeting from 6 to 8 p.m. at the Flagler Agricultural Center, 150 Sawgrass Rd., Bunnell (the county fairgrounds). This is a meeting for beekeepers in Flagler and surrounding counties (and those interested in the trade). The meetings have a speaker, Q & A, and refreshments are served. It is a great way to gain support as a beekeeper or learn how to become one. All are welcome. Meetings take place the fourth Monday of every month. Contact Kris Daniels at 704-200-8075.
Nar-Anon Family Groups offers hope and help for families and friends of addicts through a 12-step program, 6 p.m. at St. Mark by the Sea Lutheran Church, 303 Palm Coast Pkwy NE, Palm Coast, Fellowship Hall Entrance. See the website, www.nar-anon.org, or call (800) 477-6291. Find virtual meetings here.
Be Aware in Bunnell: Engineered Spray Solutions LLC, (ESS) will be cleaning and rehabilitating sanitary sewer manholes in your area. Every effort will be made to complete this work with minimum impact to the resident and traffic flow through the work area. ESS is scheduled to begin cleaning and rehabilitation activities on 8/28/23 and is anticipated to be completed by 9/1/23.    Activities will occur between the hours of 7:00am and 5:00pm. Anticipated Schedule:
8/28/2023       MH C2-10    N Church St and E Woodland St
8/28/2023       MH A1-7A   Dr. Carter Blvd
8/29/2023       MH D8-16   South Stone Street / W. Court Ave
8/29/2023       MH D9-60   Elm Ave /S Forsyth Ln
8/30/2023       MH A1-39   410 S Anderson St
8/30/2023       MH 61          Palm Dr b/w 1st & 2nd Ct
8/31/2023       MH 65          Palm Dr b/w 2nd and 3rd CT
8/31/2023       MH 62          Palm Dr b/w 3rd & 4th CT
9/01/2023       MH 64          behind 31 Palm Dr
9/01/2023       MH 63          behind 33 Pelican Dr
If lane closures are necessary during this work, please drive slowly and observe construction/traffic signs and flaggers. PLEASE DO NOT PARK VEHICLES ON TOP OF MANHOLE COVERS. Please remove any personal items within the road/street right-of-way work area. Please note that any damages we cause to your property will be returned to equal condition (sod, sprinklers, pavers, etc.) Your tolerance and support are greatly appreciated to achieve our goal of improving your neighborhood and manhole integrity. Should you have any questions or concerns, feel free to contact the City of Bunnell, Infrastructure Department at (386) 437-7500.
In Coming Days:
August 29: Bunnell Elementary Segregation Crisis/School-Community Forum, 6 p.m. at the G.W. Carver Center at 201 E. Drain Street, Bunnell. Interim Superintendent LaShakia Moore is hosting the forum to discuss the fallout from the segregation assembly at Bunnell Elementary earlier this month. The district did not mention the issue in its announcement of the forum, describing it as inviting "everyone in the community to join her for a sit-down discussion on the power of school and community connections. […] This will be an opportunity to have an open dialogue with Flagler Schools administrators, local officials, community-based organizations, families, stakeholders, and students. Bring your questions, concerns, and ideas on building better connections within our Flagler Schools community."
September 16: Flagler OARS' 3rd Annual Recovery Festival at Veterans Park in Flagler Beach, from 3 to 9 p.m., with live bands, food trucks, exhibitors, hosted by Open Arms Recovery Services. Vendor booth space and sponsorships available. Click here or contact [email protected].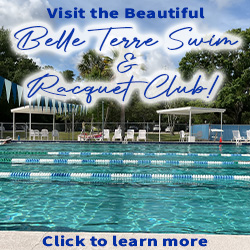 Keep in Mind: The Belle Terre Swim & Racquet Club is open, welcoming and taking new memberships, and if you enroll before Sept. 1, you'll beat the price increase kicking in then. Experience the many amenities including a lap pool, wading pool, tennis/pickleball courts, sauna, and a modern wellness center–all for less than what you'd pay just for a fitness center at your typical commercial gym. Friendly staff is available to answer any questions you may have about becoming a member. Belle Terre Swim and Racquet Club is the sort of place where you can connect with fellow community members and experience the welcoming atmosphere that sets BTSRC apart. If you have any questions, feel free to call at 386-446-6717. If you would like to learn more about our club and membership options please visit online.
Notably: The News-Journal on Aug. 25 published the video below of a Daytona Beach police officers clobbering a man suspected of burglary with a tennis racquet as the man is being attacked by a police dog (the man instinctively is in a ball, protecting himself from the beating and the biting), then tasing him. The police department described it as the suspect kicking and choking K9 Vezer. No reference to the excessive force of course, no reference to the bloodied face and leg of the suspect, the tasing, the tennis-racquet clobbering. I've seen police reports like this, entirely one sided, entirely, purposefully oblivious to the human instinct to defend oneself against attack, implying that the man would (let alone should) have had the capacity to lie there and let himself be attacked by the dog, unresponsive. As he's being beaten, bitten and tased, the suspect is saying "I love you" to someone, possibly thinking he is about to die, and singing the national anthem. Oddly, I could find no News-Journal article with the video. Just a video page, as if the paper is happy for the clicks, happy not to get its hands dirty, questioning the police department. (I hope I'm just missing the actual location of the article.) A Fox 35 article with the same video (this one has the officer's face fuzzed out) is headlined: "Video shows Florida police officer hitting suspect with tennis racket, raising questions over excessive force." The article carries a statement from the police department. The suspect had been told to get on the ground. "Ignoring these orders and showing heightened aggression, the police K-9, Vezer, was released to assist in apprehending him," read the statement. "The suspect aggressively used the racket against Vezer while also kicking him, and then made attempts to choke the K-9 by wrapping both his legs and arms around the dog's neck, a potentially fatal series of actions." The station interviewed an attorney, Albert Yonfa with the NeJame Law. "The officer first should have stopped the K-9 and then there wouldn't have been an issue. They arrest him, and they cuff him," the attorney said. "In this case, I don't see that the officer first attempted to remove the K-9 from the suspect before using that excessive force," Yonfa added. "Was he choking the dog or was he just trying to protect himself from an ongoing attack? Either way, it doesn't justify grabbing the tennis racket and beating the suspect over the head." I suspect most of those watching the footage will only complain that the article is quoting an attorney and not cheering on the cops.
Now this:
View this profile on Instagram

The Live Calendar is a compendium of local and regional political, civic and cultural events. You can input your own calendar events directly onto the site as you wish them to appear (pending approval of course). To include your event in the Live Calendar, please fill out this form.
For the full calendar, go here.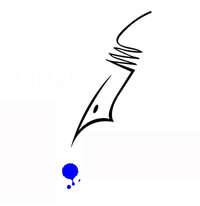 Graphic television footage of police assaulting criminal suspects has caused a public sensation here – with most people praising the police. Footage first broadcast on the BBC's Newsnight program on Monday night shows officers of the Brixton Flying Squad arresting two men who were suspected of involvement in a car theft. Handcuffed face-down on the side of the road, the two black men were repeatedly kicked and punched by white officers and a police dog was encouraged to bite them. One of the men was taken into long grass, where a policeman stubbed out a cigarette on his head and another punched him. In another incident police chasing a hijacked car lost contact with it but then found it crashed by the side of the road. The officers pulled the two unconscious occupants from the car and beat one with a rifle butt. A pistol was recovered from the wreckage. Although six officers have already been suspended as a result of the film, public anger has if anything been directed at the journalists who exposed the brutality. Callers to a leading radio talk show told presenter Tim Modise that they thought the law was too soft on criminals. "I must have a vicious streak in me because I really enjoyed seeing it," said one genteel-sounding white woman. The BBC's Johannesburg bureau also received protest calls. "Thanks very much for taking six policemen off the streets," said one anonymous caller. "Ten people have probably been murdered already today."
–From "Police brutality? More, please," by Ed O'Loughlin, Sydney Morning herald, April 21, 1999.