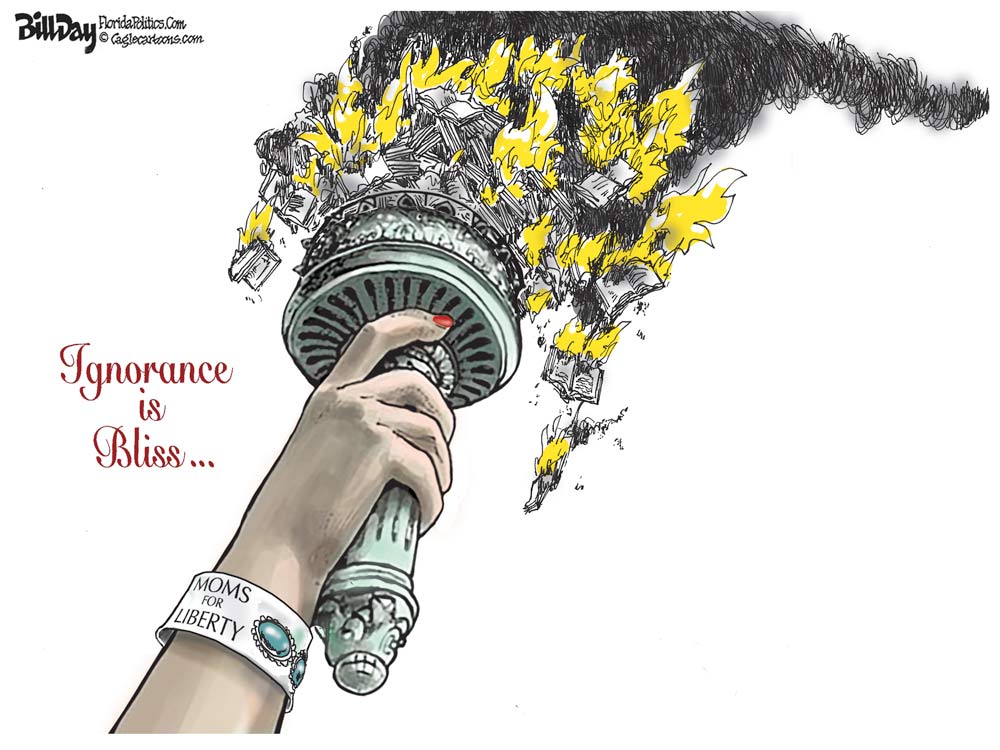 To include your event in the Briefing and Live Calendar, please fill out this form.
Weather: Mostly sunny with a chance of showers and thunderstorms. Highs in the mid 90s. Chance of rain 50 percent. Heat index values up to 110. Saturday Night: Partly cloudy. A chance of showers and thunderstorms, mainly in the evening. Lows in the mid 70s. Chance of rain 50 percent.




Today at a Glance:
The Saturday Flagler Beach Farmers Market is scheduled for 9 a.m. to 1 p.m. today at Wickline Park, 315 South 7th Street, featuring prepared food, fruit, vegetables , handmade products and local arts from more than 30 local merchants. The market is hosted by Flagler Strong, a non-profit.
Vacation Bible School will be held on St Thomas Episcopal Church from July 20th through July22nd from 9 am to 1 pm each day with a Super Sunday on July 23rd 2023 Come join the fun and discover true community!
Grace Community Food Pantry, 245 Education Way, Bunnell, drive-thru open today from 10 a.m. to 1 p.m. The food pantry is organized by Pastor Charles Silano and Grace Community Food Pantry, a Disaster Relief Agency in Flagler County. Feeding Northeast Florida helps local children and families, seniors and active and retired military members who struggle to put food on the table. Working with local grocery stores, manufacturers, and farms we rescue high-quality food that would normally be wasted and transform it into meals for those in need. The Flagler County School District provides space for much of the food pantry storage and operations. Call 386-586-2653 to help, volunteer or donate.
Gamble Jam: Musicians of all ages can bring instruments and chairs and join in the jam session, 2 to 5 p.m. . Program is free with park admission! Gamble Rogers Memorial State Recreation Area at Flagler Beach, 3100 S. Oceanshore Blvd., Flagler Beach, FL. Call the Ranger Station at (386) 517-2086 for more information. The Gamble Jam is a family-friendly event that occurs every second and fourth Saturday of the month.  The park hosts this acoustic jam session at one of the pavilions along the river to honor the memory of James Gamble Rogers IV, the Florida folk musician who lost his life in 1991 while trying to rescue a swimmer in the rough surf.
The Cat in the Hat: Kid's Summer Film Festival, 1 p.m., at Cinematique of Daytona, 242 S Beach St, Daytona Beach.




US Stones: Rolling Stones Tribute, Presented By Boardwalk Merchants and Friends of the Bandshell, 70 Boardwalk, Daytona Beach, 7:15 p.m. FREE to the public with the option to purchase VIP seats for $15 plus applicable surcharges, and chairs may be rented for $5 each. The Star Spangled Summer Concert Series is an annual free summer concert series that takes place on Saturday nights at the world's most famous beach's historic Bandshell located on the North end of the Daytona Beach Boardwalk and is an experience both locals and visitors alike look forward to every summer. The Star Spangled Summer Concert Series is known for bringing the best Tribute Bands to the beach and will begin the 2023 concert series on May 27th and continue every Saturday night through September 30th. The family-friendly concerts make for a star-spangled summer of fun for everyone.




In Coming Days:
The Volusia-Flagler Sierra Club hosts a Group Social on Tuesday, July 25, at Hidden Treasure Tiki Bar & Grill, 5993 South Ridgewood Avenue, Port Orange, at 5:30 p.m. No lengthy presentations, just food, drinks, and good conversation. Register here.
September 16: Flagler OARS' 3rd Annual Recovery Festival at Veterans Park in Flagler Beach, from 3 to 9 p.m., with live bands, food trucks, exhibitors, hosted by Open Arms Recovery Services. Vendor booth space and sponsorships available. Click here or contact [email protected].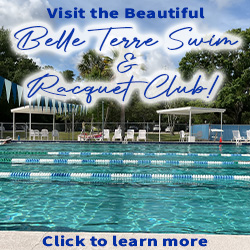 Keep in Mind: The Belle Terre Swim & Racquet Club is open, welcoming and taking new memberships, and if you enroll before Sept. 1, you'll beat the price increase kicking in then. Experience the many amenities including a lap pool, wading pool, tennis/pickleball courts, sauna, and a modern wellness center–all for less than what you'd pay just for a fitness center at your typical commercial gym. Friendly staff is available to answer any questions you may have about becoming a member. Belle Terre Swim and Racquet Club is the sort of place where you can connect with fellow community members and experience the welcoming atmosphere that sets BTSRC apart. If you have any questions, feel free to call at 386-446-6717. If you would like to learn more about our club and membership options please visit online.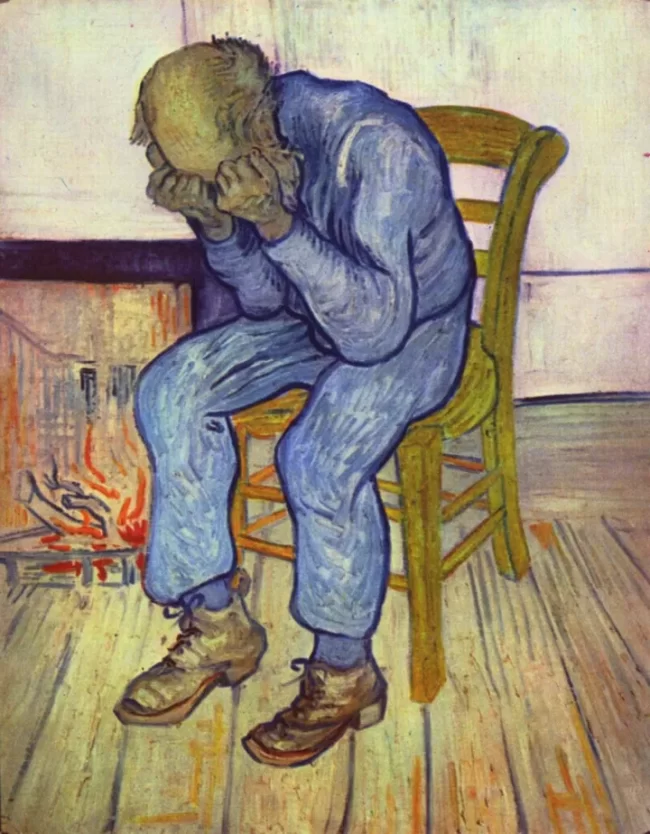 Storytime: Bernard Malamud's "The Mourners" (1955), which you can read in full here, thanks to the Library of America.
"The Mourners" is a wonderful story of grief, isolation, regret, loss, responsibility, the reluctance of shared responsibility especially. Kessler is a former egg candler. I had to look up what that means: "It is used to see whether the egg is fertile or not." From the first line, we know that Kessler looked for life, preferred inertness to life. Past 65, he has been an unpleasant man, "a quarrelsome type and considered a troublemaker." He's lived for 10 years in a two-and-a-half room flat "on the top floor of a decrepit tenement on the East Side." Manhattan, the world of Henry Roth's Call It Sleep. He left his family because he was "unable to stand his wife or children, always in his way," though it's just as likely he did them a favor. He has neighbors–Italians and German: the two European axis powers, the Holocaust perpetrators, surrounding him on either side. There is no interaction between tenants. He is Jewish, so is the landlord. The janitor Ignace spread the rumor that Kessler is "a dirty old man." He is not, necessarily. One day the janitor and Kessler get in a violent argument. The landlord decides to evict him. When Ignace goes up to let him know, with relish, Kessler opens the door with one of Malamud's great lines: "He looked, in the act of opening the door, like a corpse adjusting the coffin lid." Kessler refuses to leave to the point of being physically thrown out, after he misses his own eviction hearing out of fright. Gruber the landlord has his assistants throw him out. He sits outside amid his few belongings, in the rain, then the snow. It's pathetic. The snow "fell on him, making him look like a piece of his dispossessed goods." The old Italian woman, his neighbor, a Lazarus of conscience and neighborliness, shrieks when she sees him in that state. She can't take it. She has her sons rescue him and bring him back up to his apartment. The other neighbor, the German one, break the lock so they can bring Kessler inside: Germans and Italians, redemptively saving the Jew. Gruber is incensed, keys his way in, tells Kessler he's breaking the law. Kessler asks him what he's ever done to deserve being evicted, after 10 years of paying his rent on time. "Are you Hitler or a Jew?" he asks him. Kessler refuses to go. The next day Gruber talks to him again with a proposal to find him a public home. Kessler isn't listening.
He had thought through his miserable life, remembering how, as a young man, he had abandoned his family, walking out on his wife and three innocent children, without even in some way attempting to provide for them; without, in all the intervening years-so God help him-once trying to discover if they were alive or dead. How, in so short a life, could a man do so much wrong? This thought smote him to the heart and he recalled the past without end and moaned and tore at his flesh with his nails.
The reader had almost forgotten how Kessler had treated his own family, how he might have treated his coworkers, on his way to his life in self-inflicted isolation barely short of suicide. Kessler, Gruber realizes, is in mourning–but for what? He imagines he's in mourning for Gruber, who seems himself dying then and there. He doesn't. He grabs a sheet off of Kessler's bed, wraps himself in it (not the shroud of Turin, that), and, looking at a room now clean and drenched in daylight–a contrast with its dimly lit, cabbage-smelling grubbiness from before–he becomes a mourner.
I have been occasionally disappointed by Malamud, the occasional heavy hand jarring sentences the way he does his themes. This story soars with its weight of impossible grief and unexpected light.
—P.T.
Now this: 

The Live Calendar is a compendium of local and regional political, civic and cultural events. You can input your own calendar events directly onto the site as you wish them to appear (pending approval of course). To include your event in the Live Calendar, please fill out this form.
For the full calendar, go here.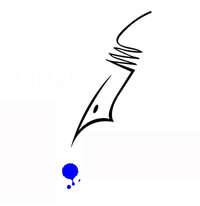 Wonderboy flashed in the sun. It caught the sphere where it was biggest. A noise like a twenty-one gun salute cracked the sky. There was a straining, ripping sound and a few drops of rain spattered to the ground. The ball screamed toward the pitcher and seemed suddenly to dive down at his feet. He grabbed it to throw to first and realized to his horror that he held only the cover. The rest of it, unraveling cotton thread as it rode, was headed into the outfield.
–From Bernard Malamud's The Natural (1952).