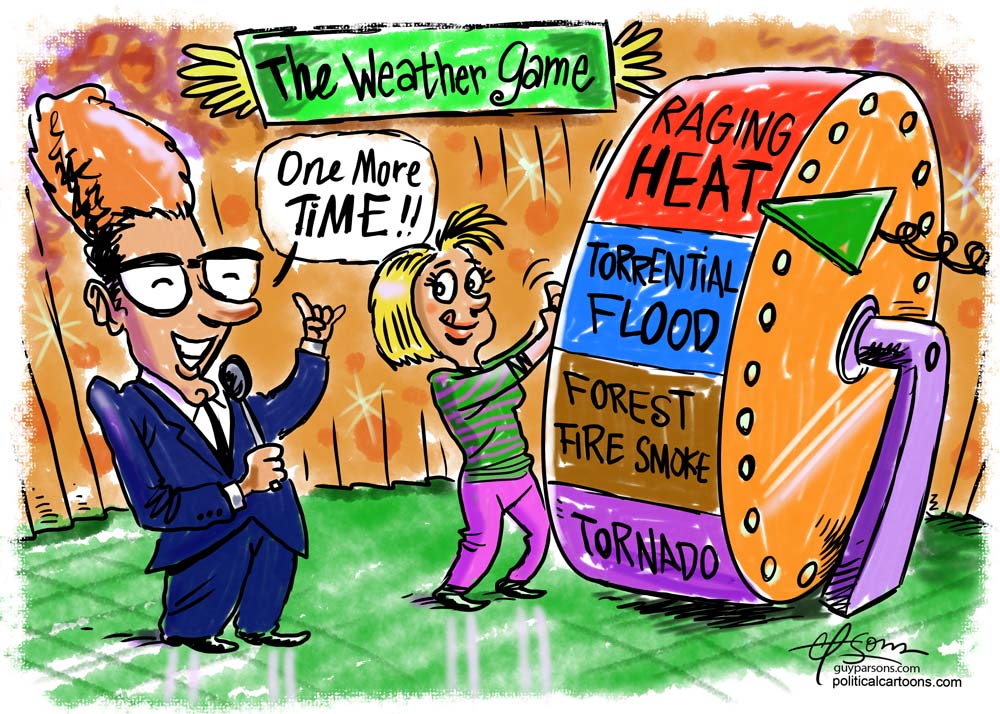 To include your event in the Briefing and Live Calendar, please fill out this form.
Weather: Mostly cloudy. A chance of showers and thunderstorms in the morning, then showers and thunderstorms likely in the afternoon. Highs in the upper 80s. Southwest winds 10 to 15 mph. Chance of rain 70 percent. Tuesday Night: Mostly cloudy. Showers and thunderstorms likely, mainly in the evening. Lows in the lower 70s. Southwest winds 5 to 10 mph. Chance of rain 60 percent.




Today at a Glance:
The Palm Coast City Council meets in workshop at 9 a.m. at City Hall. The council will discuss housing in Palm Coast, the potential for a new franchise fee (or tax), paving streets, and a few other topics. For agendas, minutes, and audio access to the meetings, go here. For meeting agendas, audio and video, go here. Today's full agenda is here.
The Community Traffic Safety Team led by Flagler County Commissioner Andy Dance meets at 9 a.m. in the first-floor conference room at the Government Services Building, 1769 East Moody Boulevard, Bunnell. You may also join by zoom. Meeting ID: 823 5444 1058, Passcode: 565882
The St. Johns River Water Management District Governing Board holds its regular monthly meeting at its Palatka headquarters. The public is invited to attend and to offer in-person comment on Board agenda items. A 10 a.m. livestream will also be available for members of the public to observe the meeting online. Governing Board Room, 4049 Reid St., Palatka. Click this link to access the streaming broadcast. The live video feed begins approximately five minutes before the scheduled meeting time. Meeting agendas are available online here.
The Flagler County School Board meets at 1 p.m. in an workshop going over its next meeting's agenda. The board meets in the training room on the third floor of the Government Services Building, 1769 East Moody Boulevard, Bunnell. Board meeting documents are available here.
[Note: this meeting has been cancelled.] The Flagler County Planning Board meets at 5:30 p.m. at the Government Services Building, 1769 East Moody Boulevard, Bunnell. See board documents, including agendas and background materials, here. Watch the meeting or past meetings here.




In Coming Days:
The Volusia-Flagler Sierra Club hosts a Group Social on Tuesday, July 25, at Hidden Treasure Tiki Bar & Grill, 5993 South Ridgewood Avenue, Port Orange, at 5:30 p.m. No lengthy presentations, just food, drinks, and good conversation. Register here.
Friday, July 14:  Flagler Broadcasting is hosting the Second Annual Food-a-Thon to raise $200,000, that can be leveraged into $1 million worth of food for the Grace Community Food Pantry. Your pledges are welcome. The Food-a-Thon is scheduled to air on Flagler Broadcasting stations, including WNZF, from 9 a.m. to 3 p.m. See: "Mayor David Alfin and Dr. Steven Bickel's Arm-Wrestling Match Will Launch $1 Million Food-A-Thon." To donate to the 2023 Food-a-Thon, go here
September 16: Flagler OARS' 3rd Annual Recovery Festival at Veterans Park in Flagler Beach, from 3 to 9 p.m., with live bands, food trucks, exhibitors, hosted by Open Arms Recovery Services. Vendor booth space and sponsorships available. Click here or contact [email protected].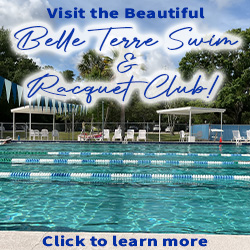 Keep in Mind: The Belle Terre Swim & Racquet Club is open, welcoming and taking new memberships, and if you enroll before Sept. 1, you'll beat the price increase kicking in then. Experience the many amenities including a lap pool, wading pool, tennis/pickleball courts, sauna, and a modern wellness center–all for less than what you'd pay just for a fitness center at your typical commercial gym. Friendly staff is available to answer any questions you may have about becoming a member. Belle Terre Swim and Racquet Club is the sort of place where you can connect with fellow community members and experience the welcoming atmosphere that sets BTSRC apart. If you have any questions, feel free to call at 386-446-6717. If you would like to learn more about our club and membership options please visit online.
Notably: To Kill a Mockingbird was published on this day in 1960, enjoying a stellar reputation until the unfortunate publication of her awful Go Set a Watchman in 2015, in what has to be as idiotic, as back-stabbing, as profiteering, as abusive a decision as there was by her publisher and Lee's caretaker, given Lee's apparent dementia at the time. But anyway. The occasion has me Googling Mockingbird and "bans," to get a sense of where the book falls in today's moms for bigotry flames. There was an item about the book's brief removal from a Palm Beach County school library shelf, but the book was returned ("Florida didn't ban 'To Kill a Mockingbird,' as fake list suggests," the AP reported, though Flagler County, you may remember, banned a stage production of the book at Flagler Palm Coast High School in 2010, until a wonderful public outcry documented in the earliest days of FlaglerLive restored the play to great acclaim.). The book does not appear on the 15 most-banned titles of 2023. One has to look a bit far to find it banned recently: the burners have moved on to more salacious titles. And if they read Watchman, they'd probably hail it.
—P.T.
Now this: From the Luka Collection. Don't ask.

The Live Calendar is a compendium of local and regional political, civic and cultural events. You can input your own calendar events directly onto the site as you wish them to appear (pending approval of course). To include your event in the Live Calendar, please fill out this form.
For the full calendar, go here.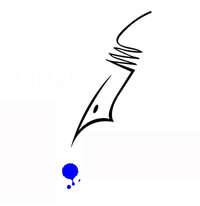 To bring the volume into smaller compass certain technical passages, which may prove difficult for the general reader, have been printed (like this paragraph) in reduced type. Despite much compression the book is still too long, and the font of reduced type has not sufficed to indicate all the dull passages. I trust that the reader will not attempt more than a chapter at a time.
—Will Durant, from the preface to Our Oriental Heritage (1935), first in his 11-volume Story of Civilization.