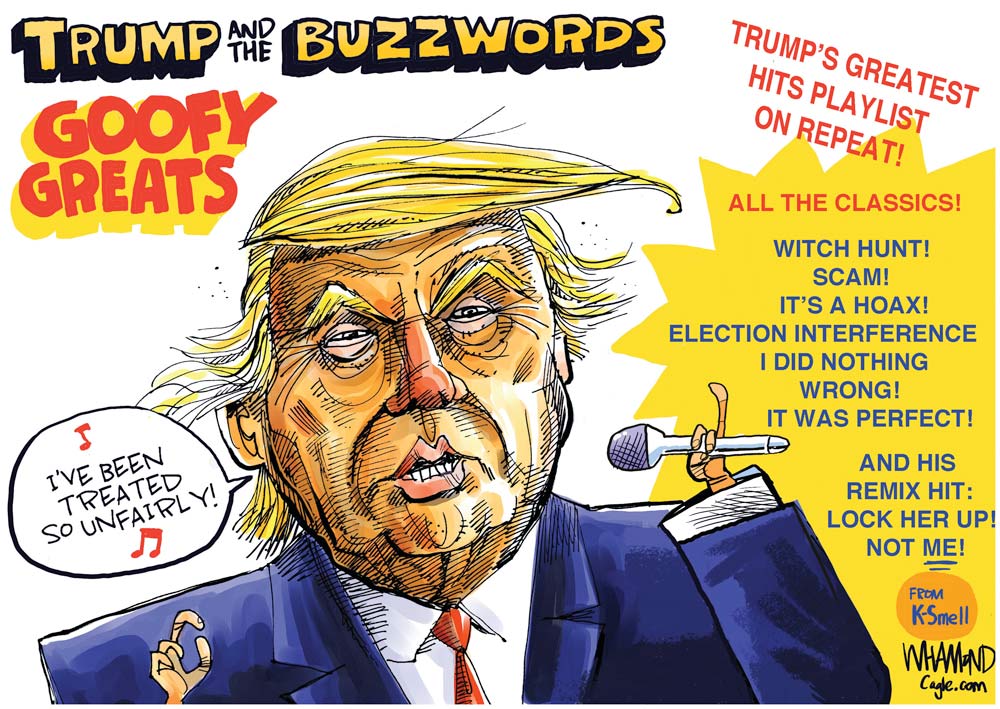 To include your event in the Briefing and Live Calendar, please fill out this form.
Weather: Partly cloudy. A chance of showers and thunderstorms in the afternoon. Highs in the mid 90s. Southwest winds 10 to 15 mph. Chance of rain 50 percent. Heat index values up to 106. Wednesday Night: Mostly cloudy with a chance of showers and thunderstorms in the evening, then partly cloudy with a slight chance of showers and thunderstorms after midnight. Lows in the lower 70s. Southwest winds around 10 mph. Chance of rain 50 percent.




Today at a Glance:
In Court: Marc C. Gordon, 32, is sentenced on a charge of unlawful activity with a minor, and a charge of battery on an inmate, in a plea deal that would have him serve three years in prison, at 8:30 a.m. before Circuit Judge Terence Perkins at the Flagler County courthouse, Courtroom 401.
Separation Chat, Open Discussion: The Atlantic Chapter of Americans United for the Separation of Church and State hosts an open, freewheeling discussion on the topic here in our community, around Florida and throughout the United States, noon to 1 p.m. at its new location, Pine Lakes Golf Club Clubhouse Pub & Grillroom (no purchase is necessary), 400 Pine Lakes Pkwy, Palm Coast (0.7 miles from Belle Terre Parkway). Call (386) 445-0852 for best directions. All are welcome! Everyone's voice is important. For further information email [email protected] or call Merrill at 804-914-4460.
The Circle of Light Course in Miracles study group meets at Vedic Moons, 4984 Palm Coast Parkway NW, Palm Coast, Fl every Wednesday at 1:20 PM. There is a $2 love donation that goes to the store for the use of their room.   If you have your own book, please bring it.  All students of the Course are welcome.  There is also an introductory group at 1:00 PM. The group is facilitated by Aynne McAvoy, who can be reached at [email protected].
Weekly Chess Club for Teens, Ages 9-18, at the Flagler County Public Library: Do you enjoy Chess, trying out new moves, or even like some friendly competition?  Come visit the Flagler County Public Library at the Teen Spot every Wednesday from 4 to 5 p.m. for Chess Club. Everyone is welcome, for beginners who want to learn how to play all the way to advanced players. For more information contact the Youth Service department 386-446-6763 ext. 3714 or email us at [email protected]




In Coming Days:
June 20: Career Shadowing for Flagler County students: Orientation is scheduled for June 20 at 6 p.m. at Flagler Palm Coast High School's Bistro for students who wish to take part in career shadowing over two periods this summer, from June 26 to June 30, or from July 10 to July 14. Students will be paired with career professionals to learn the ropes of the job, and get guidance on their career choices. The first 40 participants will qualify, but attendance at orientation night is necessary. For more information, contact [email protected]. You must have your own transportation.
Notably: B.R. Myers was not thrilled–not by Annie Proulx, Don DeLillo, Paul Auster, David Guterson, or Cormac McCarthy. He was writing in The Atlantic in July 2001, calling McCarthy's prose "bold, Melvillian stiltedness," his "unpunctuated flow of words [that' bears no relation to the slow, methodical nature of what is being described," the way he relies–like Proulx and so many others–"more on barrages of hit-and-miss verbiage than on careful use of just the right word," his overuse of epic language, his fixation on giving every cowboy's every act the same "somber majesty" that he gives every other cowboy's every act. It gets harsher: "No novelist with a sense of the ridiculous would write such nonsense. Although his characters rib one another, McCarthy is among the most humorless writers in American history." And: 'The further we get from our cowboy past, the loonier becomes the hippophilia we attribute to it." After that, he takes on Don DeLillo and his love of "disjointed strings of elliptical statements." I never made it past All the Pretty Horses, and felt a bit crummy about it, the way I did after the first third of Underworld, which I no longer understood by then, though I enjoyed the incomprehensible prose of Underworld a lot more than I did McCarthy's. But I loved The Road, and love it still like few books. "A book should be a vein of gold ore," Thoreau wrote in his early journals, "as the sentence is a diamond found in the sand, or a pearl fished out of the sea." Could that not be said of an errant McCarthy sentence like this: "Shrouded in the black thunderheads the distant lightning glowed mutely like welding seen through foundry smoke. As if repairs were under way at some flawed place in the iron dark of the world." Or this little note to Trump in All the Pretty Horses: "You don't get to go back and pick some time when the trouble started and then lay everything off on your friend." Or this epitaph I can empathize with: "He lay in the dark thinking of all the things he did not know about his father and he realized that the father he knew was all the father he would ever know." If Charles Portis has made it into the Library of America, McCarthy isn't far behind.
—P.T.
Now this:

The Live Calendar is a compendium of local and regional political, civic and cultural events. You can input your own calendar events directly onto the site as you wish them to appear (pending approval of course). To include your event in the Live Calendar, please fill out this form.
For the full calendar, go here.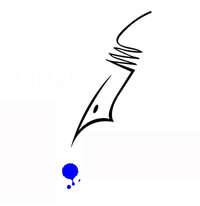 He walked out in the gray light and stood and he saw for a brief moment the absolute truth of the world. The cold relentless circling of the intestate earth. Darkness implacable. The blind dogs of the sun in their running. The crushing black vacuum of the universe. And somewhere two hunted animals trembling like ground-foxes in their cover. Borrowed time and borrowed world and borrowed eyes with which to sorrow it.
–From Cormac McCarthy's The Road (2006).