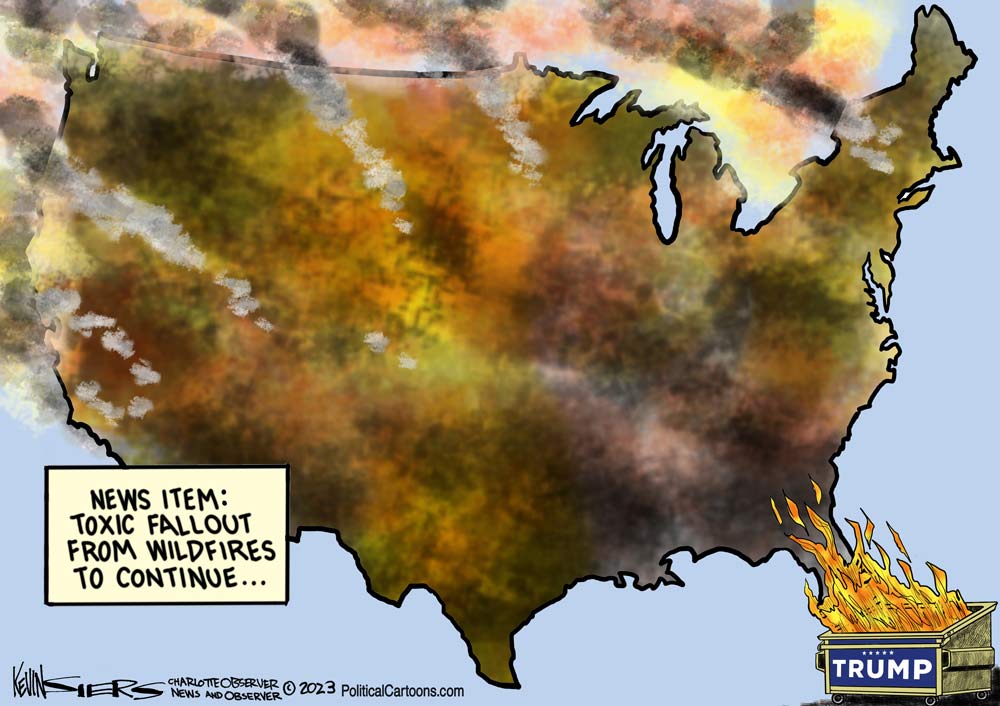 To include your event in the Briefing and Live Calendar, please fill out this form.
Weather: Partly cloudy. A chance of showers and thunderstorms in the afternoon. Highs in the mid 90s. Southwest winds 5 to 10 mph. Chance of rain 40 percent. Heat index values up to 105. Tuesday Night: Partly cloudy. A chance of showers and thunderstorms in the evening. Lows in the lower 70s. Southwest winds 5 to 10 mph. Chance of rain 40 percent.




Today at a Glance:
In Court: A status hearing is scheduled at 9:30 a.m. in the case of Nysean Giddens, the 25-year-old man facing a manslaughter charge in the drug-overdose death of Shaun Callahan on Sept. 13, 2020. Giddens is scheduled for trial next week.
The Palm Coast City Council meets in workshop at 9 a.m. at City Hall. It's a hefty agenda: the council will have its overview of coming revenue and property taxes and discuss its own employee insurance rates. It will also discuss a proposed ordinance for recall initiatives and referendums. For agendas, minutes, and audio access to the meetings, go here. For meeting agendas, audio and video, go here. The full agenda and background materials are here.
Cancelled. The Community Traffic Safety Team led by Flagler County Commissioner Andy Dance that usually meets at 9 a.m. in the first-floor conference room at the Government Services Building in Bunnell has been cancelled for this month.
The St. Johns River Water Management District Governing Board holds its regular monthly meeting at 10 a.m. at its Palatka headquarters. The public is invited to attend and to offer in-person comment on Board agenda items.  A livestream will also be available for members of the public to observe the meeting online. Governing Board Room, 4049 Reid St., Palatka. Click this link to access the streaming broadcast. The live video feed begins approximately five minutes before the scheduled meeting time. Meeting agendas are available online here.
Amazing Nicholas Tesla opens a door to the past, the present and the future. Again Bill Ryan wrote a book based on his meetings with mathematical physicist Augustus Prince and the writings of Tesla who may have invented or predicted most of the world in which we live. How can a small history museum in Bunnell Florida affect our world of today. Characters from history will appear as living members of the Bunnell History Annex surrounded by items of the past. Tesla's Standing Wave of energy will distort time as he once reported in a New York newspaper. Discover a new world made possible by Amazon's 'print on demand' technology. Discover more about the very strange world in which we exist. 4 p.m. by Zoom and live at the Willis L. Miller library. Click here for Zoom access.
The Flagler County Planning Board meets at 5:30 p.m. at the Government Services Building, 1769 East Moody Boulevard, Bunnell. See board documents, including agendas and background materials, here. Watch the meeting or past meetings here.




In Coming Days:
Flagler Pride Weekend is on June 10-11 in Palm Coast's Central Park: All applications (Vendor, Sponsor, Volunteer, Speaker, Entertainment) for Flagler Pride Weekend are now open until midnight on May 20th, 2023. No late applications will be accepted or considered. Vendors, apply here. Flagler Pride weekend is scheduled for June 10-12, at Palm Coast's Central Park.
Notebook: In St. Augustine's Lincolnville district, on Washington Street, we happened by St. Mary's Missionary Baptist Church, founded by Ivory Barnes in 1875 in the spirit of Reconstruction, though the building is only 86 years old. A historical marker outside says the church, stately in a modest, earthy way, "stands tall as a beacon of freedom and hope." Have a look: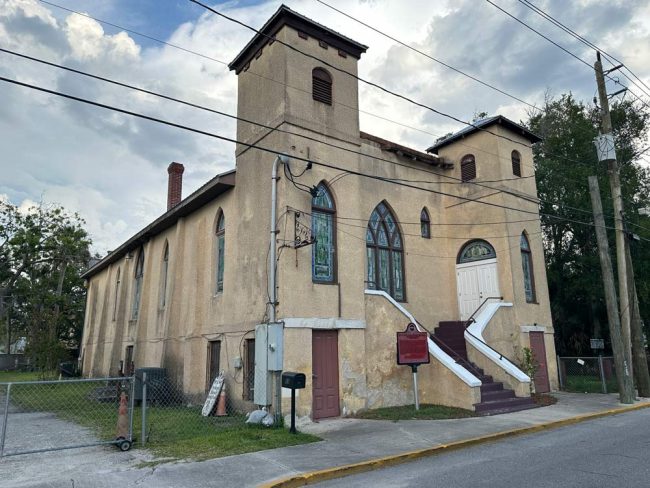 I was partial to the house across the street, too, briefly thinking myself moored to a New Orleans street. It turned out to be St. Francis House, a homeless and crisis center. Bike rack, cool water tanker, sitting area. City government and police have been waging war on the  homeless. Churches have been trying to take care of them, though it's not a fair fight. Near St. Francis House was this, a shell, to be the future home of a family shelter: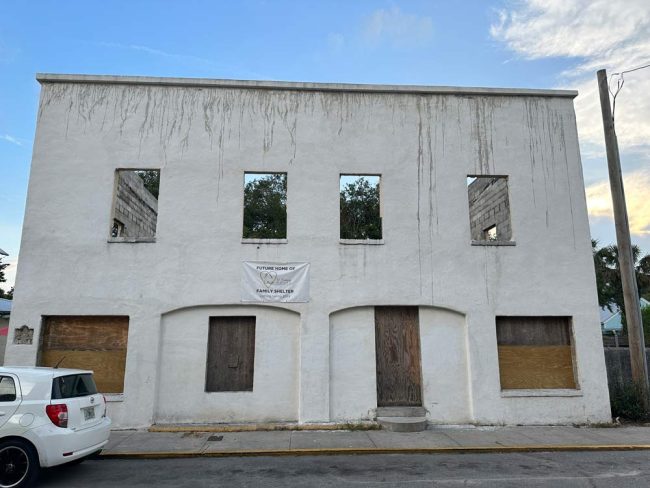 The structure may one day stands tall as a beacon, at least of hope, but for now it looks as gaunt and begging as the people it will be helping, if it's ever built.
—P.T.
Now this: The crabs are disappearing (it's getting too warm) but they're still fishing. 

The Live Calendar is a compendium of local and regional political, civic and cultural events. You can input your own calendar events directly onto the site as you wish them to appear (pending approval of course). To include your event in the Live Calendar, please fill out this form.
For the full calendar, go here.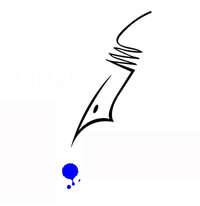 All in all, it was as if a clean wind from the blue mountains had blown through this army, sweeping away weariness and doubt and restoring the spirit with which the men had first started out; restoring, for the last time in this war–perhaps for the last time anywhere that strange, magical light which rested once upon the landscape of a young and totally unsophisticated country, whose perfect embodiment the army was. In a way, this army was fighting against reality, just as was Lee's army. The dream which possessed the land before 1861 was passing away in blood and fire. One age was ending and another was being born, with agony of dissolution and agony of birth terribly mingled; and in the Army of the Potomac–in its background, its coming together, its memories of the American life which it imagined it was fighting to preserve–there was the final expression of an era which is still part of our heritage but which is no longer a part of any living memories.
—From Bruce Catton's Mr. Lincoln's Army (1951).