To include your event in the Briefing and Live Calendar, please fill out this form.
Weather: Mostly cloudy. Not as cool with highs around 80. South winds 15 to 20 mph with gusts up to 30 mph. Sunday Night: A slight chance of thunderstorms in the evening. Mostly cloudy with a slight chance of showers. Lows in the upper 50s. Southwest winds 10 to 15 mph with gusts up to 25 mph. Chance of rain 20 percent.
Today at the Editor's Glance:
Flagler County holds a Rally for Women's Rights from noon to 2 p.m. Sunday, Jan. 22, gathering outside the entrance to Wadsworth Park in Flagler Beach, 2200 Moody Blvd, Flagler Beach, with a march across the bridge starting at 12:30, for those who wish to march. Bring a positive sign to show your support for women's rights.
The Flagler Film Festival is in its last day at the Best Western, 200 Flagler Plaza Drive, Palm Coast. Tickets are $13 per day. From its website: "The Flagler Film Festival was formed to showcase the work of new and emerging filmmakers as well as more experienced filmmakers. We believe there are many creative and innovative artists who deserve recognition for their efforts, especially those constrained by low budgets. We believe that sometimes even more creativity is required when a filmmaker has little or no budget with which to create a film. We believe these films should be seen and be recognized for the efforts of the teams that put them together. The writers, directors, crew, actors and all the talented people involved in the production of a film, whether it is a feature or a short, deserve to have a chance to be seen. We are proud to give filmmakers an opportunity to show their work."
'Unbossed and Unbowed,' a One-Woman Show About Shirley Chisholm at the African American Cultural Society, 4422 North U.S. Highway 1, Palm Coast (just north of Whiteview Parkway), Sunday at 3 p.m., starring Ingrid Griffith. Tickets are $30, or $15 for students and $75 for VIPs. For tickets, call 386/447-7030 or go here. See the preview: "'Unbossed' Spirit of Shirley Chisholm, Former Palm Coast Resident, Takes the Stage at AACS."




"Rent," the Jonathan Larson musical, at Flagler Playhouse, 301 E. Moody Blvd. Bunnell. 2 p.m. on Sunday. Tickets are between $25 and $30. Book here. Set in the East Village of New York City, Rent is about falling in love, finding your voice and living for today. Winner of the Tony Award for Best Musical and the Pulitzer Prize for Drama, Rent has become a pop cultural phenomenon, with songs that rock and a story that resonates with audiences of all ages. Based loosely on Puccini's La Boheme, Jonathan Larson's Rent follows a year in the life of a group of impoverished young artists and musicians struggling to survive and create in New York's Lower East Side, under the shadow of HIV/AIDS. The physical and emotional complications of the disease pervade the lives of Roger, Mimi, Tom and Angel. Maureen deals with her chronic infidelity through performance art; her partner, Joanne, wonders if their relationship is worth the trouble. Benny has sold out his Bohemian ideals in exchange for a hefty income and is on the outs with his former friends. Mark, an aspiring filmmaker, feels like an outsider to life in general. How these young bohemians negotiate their dreams, loves and conflicts provides the narrative thread to this groundbreaking musical. This is theatre at its best – exuberant, passionate and joyous.
Valerie Snead-Roy & Jim Rice concert: 3 p.m. at the Christian Life Center/Palm Coast United Methodist Church, 5600 Belle Terre Pkwy. Dynamic duo and longtime friends, Valerie Sneade-Roy and Jim Rice, will perform an evening of duets featuring Broadway show tunes and hits from the American Songbook. Valerie and Jim are award-winning singers and all-around entertainers. Join them for an evening filled with love, laughter and beautiful music that will keep you humming for hours.
'Honky Tonk Angels' at City Repertory Theatre, by Ted Swindley, directed by John Sbordone, starring Chelsea Jo Conard, Ben Beck, Robin Neill-Kitaif and Michele O'Neil. 3 p.m. on Sunday. (Note: the two Sunday matinee shows are sold out.) Performances will be in CRT's black box theater at City Marketplace, 160 Cypress Point Parkway, Suite B207, Palm Coast. Tickets are $30 adults and $15 students, available online at crtpalmcoast.com or by calling 386-585-9415. Tickets also will be available at the venue just before curtain time. Borrowing its title from a 1993 album by legendary country songbirds Dolly Parton, Loretta Lynn and Tammy Wynette, "Honky Tonk Angels" is the brainchild of Ted Swindley, creator of the hugely popular "Always . . . Patsy Cline." Three women with Southern roots, who are variously bored or frustrated or antsy about their lives, decide to pursue their country music dreams in Nashville, and they meet and take up singing at a bar appropriately named Honky Tonk Heaven. See Rick de Yampert's preview, "Taking the Edge Off, 'Honky Tonk Angels' Countrify City Repertory Theatre."
In Coming Days:
Flagler Woman's Club 1st Responders Chili Challenge: Saturday, January 28th, the Flagler Woman's Club is hosting its annual Chili Challenge! The Flagler Woman's Club invites all First Responders, active and retired, to enter the Chili Challenge to make their best chili and serve it up at the Challenge from noon to 3 p.m. at Veterans Park in Flagler Beach. From 2 to 3 p.m. the club will be calling off raffle winners, 50/50 winners and ultimately the trophies and top prizes. Deadline for entry is January 20. Call Mary Louk at (386) 569-7813 or email [email protected] to enter.




Notably: It is allegedly "Answer Your Cat's Questions" day, the creation of Thomas and Ruth Roy, who own Wellcat Holidays in Lebanon, Penn. I will if they will.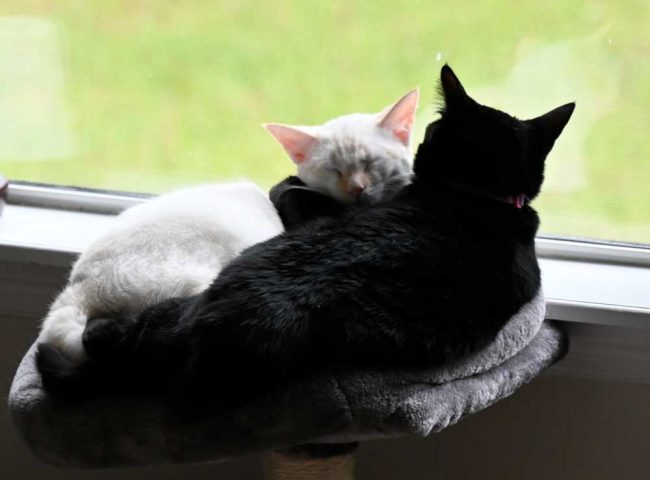 Editors of Chase's. Chase's Calendar of Events 2022 . Bernan Press. Kindle Edition.
Now this: J.S. Bach's Fugue in G minor, BWV 1026. From the Netherlands Bach Society: "For a long time, there was doubt about the origins of this piece, the Fugue in G minor. The fugue does not sound like the Bach we know, and there was no concrete evidence that it was written by Bach. In 2005 however, the German musicologist Peter Wollny came up with proof that this work really is by Bach. And on closer inspection Bach's later style can already be perceived in this fugue. The numerous double stops and the two-part texture of the work appear to be an overture to the virtuoso Sonatas and partitas for violin solo.

The Live Calendar is a compendium of local and regional political, civic and cultural events. You can input your own calendar events directly onto the site as you wish them to appear (pending approval of course). To include your event in the Live Calendar, please fill out this form.
For the full calendar, go here.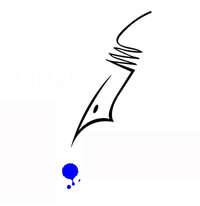 I think that for art to be part of our life we must live with it, not just go to museums. In a way, things like museums and Lincoln Center kill art and music. Art is not for particular people but should be in everything you do—in cooking and, God knows, in the bread on the table, in the way everything is done. In Cambridge, I think we've served a little as a museum and a little as a store, and we hope to do the same here.
–Geoffrey Hellman, quoted in a Talk of the Town item, "New Store," New Yorker, December 28, 1963.