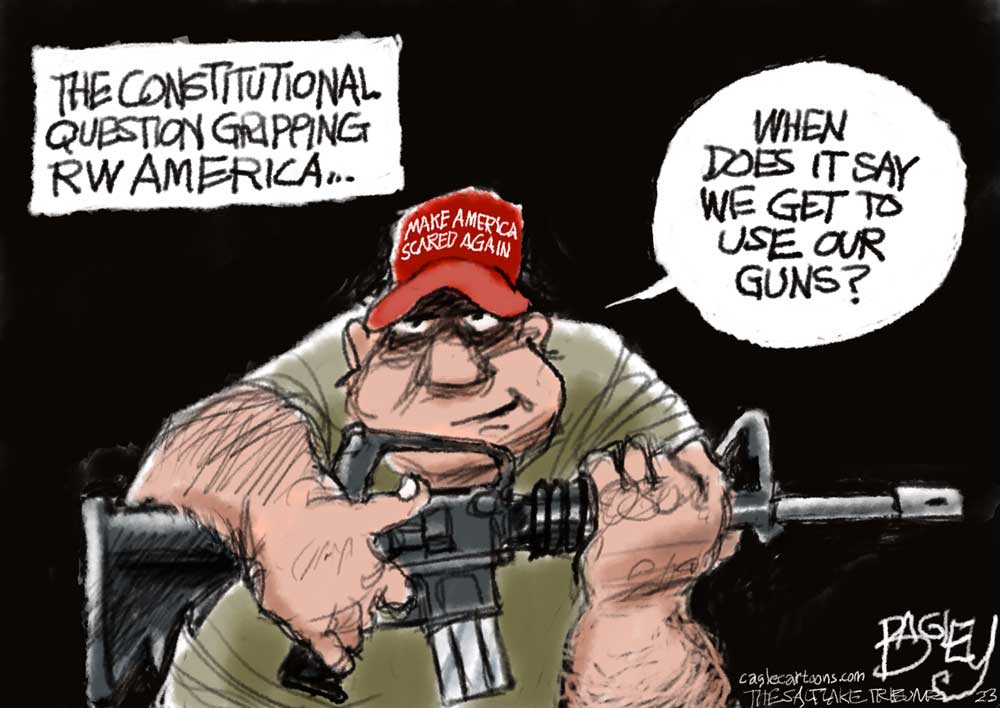 To include your event in the Briefing and Live Calendar, please fill out this form.
Weather: Patchy fog in the morning. Partly cloudy. Less humid with highs in the mid 70s. Northwest winds 5 to 10 mph. Friday Night: Partly cloudy in the evening, then becoming mostly cloudy. Cooler with lows in the upper 40s. North winds 5 to 10 mph.
Today at the Editor's Glance:
Qualifying for Municipal Elections in Flagler Beach runs through today at noon. The election is on March 7. Two seats are up in Flagler Beach. Elections in Bunnell and Beverly Beach were decided without contests.
Free For All Fridays with Host David Ayres, an hour-long public affairs radio show featuring local newsmakers, personalities, public health updates and the occasional surprise guest, starts a little after 9 a.m. after FlaglerLive Editor Pierre Tristam's Reality Check. This week: a discussion of poverty and homelessness in Flagler. See previous podcasts here. On WNZF at 94.9 FM and 1550 AM.
The Blue 22 Forum, a discussion group organized by local Democrats, meets at 12:15 p.m. at the Palm Coast Community Center. (On Oct. 14 only, it is meeting at the 2nd floor conference room at the Katz and Green Building, 1 Florida Park Drive, Palm Coast.) Come and add your voice to local, state and national political issues.
The Flagler Film Festival returns, and is scheduled for Friday, Saturday and Sunday at the Best Western, 200 Flagler Plaza Drive, Palm Coast. Tickets are $13 per day, $35 for the entire weekend. From its website: "The Flagler Film Festival was formed to showcase the work of new and emerging filmmakers as well as more experienced filmmakers. We believe there are many creative and innovative artists who deserve recognition for their efforts, especially those constrained by low budgets. We believe that sometimes even more creativity is required when a filmmaker has little or no budget with which to create a film. We believe these films should be seen and be recognized for the efforts of the teams that put them together. The writers, directors, crew, actors and all the talented people involved in the production of a film, whether it is a feature or a short, deserve to have a chance to be seen. We are proud to give filmmakers an opportunity to show their work."
'Unbossed and Unbowed,' a One-Woman Show About Shirley Chisholm at the African American Cultural Society, 4422 North U.S. Highway 1, Palm Coast (just north of Whiteview Parkway), Friday at 7 p.m., Saturday at 7:30 p.m., Sunday at 3 p.m., starring Ingrid Griffith. Tickets are $30, or $15 for students and $75 for VIPs. For tickets, call 386/447-7030 or go here. See the preview: "'Unbossed' Spirit of Shirley Chisholm, Former Palm Coast Resident, Takes the Stage at AACS."




'Honky Tonk Angels' at City Repertory Theatre, by Ted Swindley, directed by John Sbordone, starring Chelsea Jo Conard, Ben Beck, Robin Neill-Kitaif and Michele O'Neil. At  7:30 p.m. Jan. 13-14 and 20-21, and at 3 p.m. Jan. 15 and 22. (Note: the two Sunday matinee shows are sold out.) Performances will be in CRT's black box theater at City Marketplace, 160 Cypress Point Parkway, Suite B207, Palm Coast. Tickets are $30 adults and $15 students, available online at crtpalmcoast.com or by calling 386-585-9415. Tickets also will be available at the venue just before curtain time. Borrowing its title from a 1993 album by legendary country songbirds Dolly Parton, Loretta Lynn and Tammy Wynette, "Honky Tonk Angels" is the brainchild of Ted Swindley, creator of the hugely popular "Always . . . Patsy Cline." Three women with Southern roots, who are variously bored or frustrated or antsy about their lives, decide to pursue their country music dreams in Nashville, and they meet and take up singing at a bar appropriately named Honky Tonk Heaven. See Rick de Yampert's preview, "Taking the Edge Off, 'Honky Tonk Angels' Countrify City Repertory Theatre."
The Bronx Wanderers, at Flagler Auditorium at Flagler Auditorium, 5500 State Road 100, Palm Coast, 7 p.m. Tickets are $44 to $54. Book here. The Bronx Wanderers have been going strong for over 16 years and have amassed many accolades such as touring the entire country headlining festivals, PACs, and casinos, securing a permanent residency in Las Vegas from 2016 to the present, filling in for Frankie Valli in Dubai, being the first and only act to have opened for Tony Orlando and Danny Aiello, backing Dean Martin's daughter, Deana, for multiple shows, performing the national anthem for the NY Rangers at Madison Square Garden and the NBA Summer League in Las Vegas, and still managing to have time to volunteer and do charity benefits for the Win-Win Charity Organization, St. Jude's Children's Hospital, and multiple Veterans and Armed Forces charities and galas.
"Rent," the Jonathan Larson musical, at Flagler Playhouse, 301 E. Moody Blvd. Bunnell. 7:30 p.m. on Friday and Saturday, 2 p.m. on Sunday. Tickets are between $25 and $30. Book here. Set in the East Village of New York City, Rent is about falling in love, finding your voice and living for today. Winner of the Tony Award for Best Musical and the Pulitzer Prize for Drama, Rent has become a pop cultural phenomenon, with songs that rock and a story that resonates with audiences of all ages. Based loosely on Puccini's La Boheme, Jonathan Larson's Rent follows a year in the life of a group of impoverished young artists and musicians struggling to survive and create in New York's Lower East Side, under the shadow of HIV/AIDS. The physical and emotional complications of the disease pervade the lives of Roger, Mimi, Tom and Angel. Maureen deals with her chronic infidelity through performance art; her partner, Joanne, wonders if their relationship is worth the trouble. Benny has sold out his Bohemian ideals in exchange for a hefty income and is on the outs with his former friends. Mark, an aspiring filmmaker, feels like an outsider to life in general. How these young bohemians negotiate their dreams, loves and conflicts provides the narrative thread to this groundbreaking musical. This is theatre at its best – exuberant, passionate and joyous.
In Coming Days:
Flagler County holds a Rally for Women's Rights from noon to 2 p.m. Sunday, Jan. 22, gathering outside the entrance to Wadsworth Park in Flagler Beach, 2200 Moody Blvd, Flagler Beach, with a march across the bridge starting at 12:30, for those who wish to march. Bring a positive sign to show your support for women's rights.




Flagler Woman's Club 1st Responders Chili Challenge: Saturday, January 28th, the Flagler Woman's Club is hosting its annual Chili Challenge! The Flagler Woman's Club invites all First Responders, active and retired, to enter the Chili Challenge to make their best chili and serve it up at the Challenge from noon to 3 p.m. at Veterans Park in Flagler Beach. From 2 to 3 p.m. the club will be calling off raffle winners, 50/50 winners and ultimately the trophies and top prizes. Deadline for entry is January 20. Call Mary Louk at (386) 569-7813 or email [email protected] to enter.
Notably: France for the seventh year running has what it calls "The Nights of Reading," starting on jan. 19, through Jan. 22, a creation of the Ministry of Culture "to celebrate the pleasure of reading." The night events–thousands of them–are all over France, on every imaginable theme, from improvised readings to lectures to exhibits to fright sessions with horror lit to the connection between board games and books to recreations of fairy tales to just about anything imaginable, as long as it involves books, writers, and in a broader sense, culture. Why is it the French come up with these things while the book, when title after title isn't added to modern-day indexes, as in Florida, gets ever closer to the endangered species list in the United States?
Now this: Mario Vargas Llosa on books:

The Live Calendar is a compendium of local and regional political, civic and cultural events. You can input your own calendar events directly onto the site as you wish them to appear (pending approval of course). To include your event in the Live Calendar, please fill out this form.
For the full calendar, go here.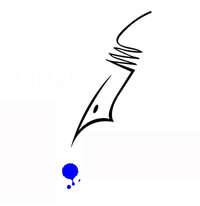 The Interstate Highway Act of 1956 also subsidized the suburbs to the detriment of downtown. When the act became law, Congress agreed to fund 90 percent of a forty-one-thousand-mile interstate highway system, the direct result of lobbying by trucking, car, bus, and roadway operators led by General Motors, which had proposed a car-centric vision of the future way back in Norman Bel Geddes's (and Victor Gruen's) Futurama of 1939. Money was set aside for roads rather than public transportation, privileging those with cars, and for roads that went anywhere but downtown. Ring roads to take drivers around the downtown core, beltways to take you swiftly from downtown to suburb, and multilane highways to speed the way from city to city were all funded by taxes, while railroads went begging and 1 percent of postwar transportation money went to public transit.
–From Alexandra Lange's Meet Me at the Fountain (2022).