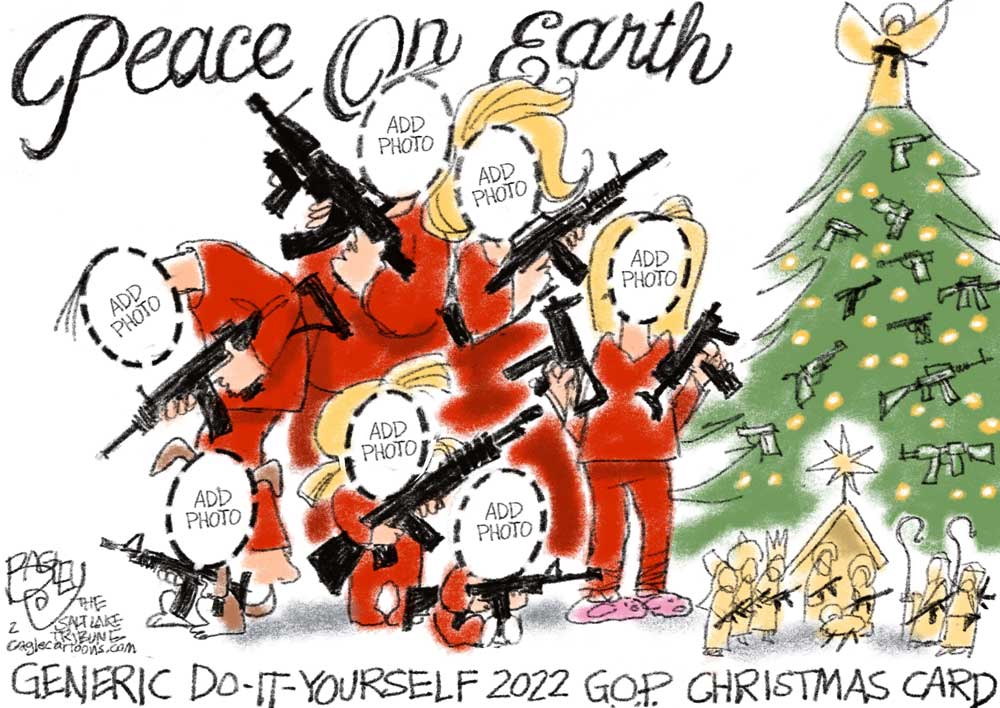 To include your event in the Briefing and Live Calendar, please fill out this form.
Weather: Mostly cloudy. Cooler with highs in the upper 60s. Northeast winds 10 to 15 mph with gusts up to 25 mph.
Thursday Night: Partly cloudy. Lows in the lower 60s. Northeast winds 5 to 10 mph.
Today at the Editor's Glance: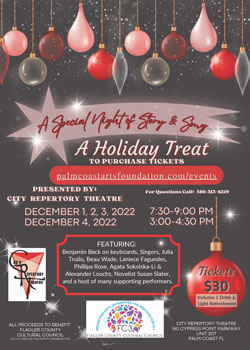 City Repertory Theatre presents "A Holiday Treat: A Special Night of Story and Song" at 7:30 p.m. Dec. 1-3 and 3 p.m. Dec. 4. Performances are in CRT's black box theater at City Marketplace, 160 Cypress Point Parkway, Suite B207, Palm Coast. Tickets are $30 and include one drink and light refreshment. Proceeds will benefit the  the Flagler County Cultural Council, which in October was designated the county's official local arts agency. Dr. Seuss' Whos, Adam Sandler's comical "The Chanukah Song," and angels – of the honky tonk variety – will be part of a theatrical fundraising revue. The cast will feature performers familiar to attendees of City Rep's musical as well as dramatic productions, and includes Laniece Fagundes, Phillipa Rose, Julia Truilo, Beau Wade, Alexander Loucks and Agata Sokolska-Li, as well as novelist and CRT supporter Susan Slater. Keyboardist Ben Beck will be musical director. Sbordone and City Rep cofounder Diane Ellertsen will host the revue. Tickets are available at palmcoastartsfoundation.com/events. See the preview: "City Repertory Theatre Presents Festive Revue for Launch of Flagler County Cultural Council."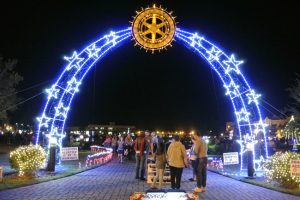 Fantasy of Lights at Palm Coast's Central Park: The Rotary Club of Flagler County hosts its 17th Annual Fantasy Lights Festival at Central Park in Town Center, through Dec. 30, 6:30-9 p.m. each night. Fantasy Lights is free self-guided walking tour around Central Park with over 50 large animated light displays, festive live and broadcast holiday music, holiday snacks and beverages. A favorite for the kids is Santa's House and Village with a collection of elf houses festively painted and nestled among the lights, warm fire to roast marsh mallows or create smores, and encircling the village is Santa's Merry Train Ride. See the full brochure here and the nightly schedule of events https://flaglerlive.com/wp-content/uploads/Fantasy-Lights-Program-2022_FINAL.pdf#page=7
For more information, please contact Bill Butler at 386-986-3760 or 386-445-0598 or email: [email protected].
Uncouth, an open mic night: Join a unique community of creative artists and performers on Thursday nights from 9:30 to 10:30 p.m. in Lee's Garage, Carlton Union Building, Room 261A, 131 E Minnesota Avenue, DeLand, for an event featuring the student community of Stetson University. Uncouth is an "open-mic night" where students can perform their poetry, prose, music, and any other 'artistic' talents. This is a safe space for students to gather with their peers and enjoy the company of other creative minds.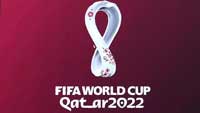 World Cup: More group stage action today, with Belgium needing to beat Croatia to make it through and Morocco looking to hang on against Canada to make it through. If the two games tie, Morocco and Croatia advance. In Group E, Germany faces elimination if it doesn't beat Costa Rica, but for Germany to advance, it needs Spain to beat Japan. Potentially, if Costa Rica and Japan win their games, it's Germany and Spain who go home. It could happen. It's not likely. The games are at 10 and 2.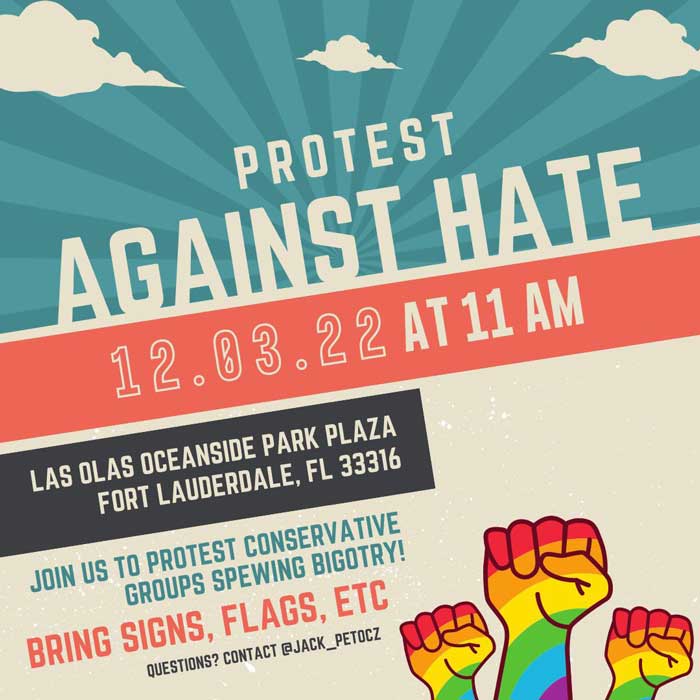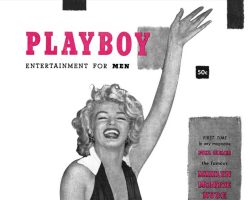 Notably: It is Antarctica Day, the continent we are losing to warming. Have you heard of the "Doomsday Glacier" the size of Florida? Forbes reported: "Thwaites Glacier in Antarctica could be one of the biggest dominoes our planet has seen since the asteroid that ended the dinosaurs over 60 million years ago. This hunk of ice at the bottom of the world is roughly the same size as Britain or Florida. New research from an international team studying the glacier suggests its most critical ice shelf could completely collapse by the end of this decade if not sooner, triggering a potentially catastrophic chain of events to unfold over the next several decades to centuries. "Thwaites is the widest glacier in the world," said Ted Scambos, a senior research scientist at the Cooperative Institute for Research in Environmental Sciences (CIRES). "The glacier in its entirety holds enough water to raise sea level by over two feet. And it could lead to even more sea-level rise, up to ten feet, if it draws the surrounding glaciers with it." It's preferable to think of simpler times, like the birth anniversary, also today, of Playboy, in 1953. Marilyn Monroe was on the cover and called "Sweetheart of the Month." The 44-page issue, which you can read in full here, had no interview, a few pais or boobs, only one of them in color, and nothing your average church missal wouldn't carry today.
Now this:

The Live Calendar is a compendium of local and regional political, civic and cultural events. You can input your own calendar events directly onto the site as you wish them to appear (pending approval of course). To include your event in the Live Calendar, please fill out this form.
For the full calendar, go here.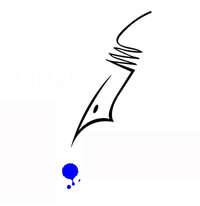 That, alas, is the way of vacationing nowadays for many people. The whole idea is not to expose yourself to a moment of discomfort or inconvenience–indeed, not to breathe fresh air if possible. When the urge to travel seizes you, you pile into your thirteen-ton tin palace and drive 400 miles across the country, hermetically sealed against the elements, and stop at a campground where you dash to plug into their water supply and electricity so that you don't have to go a single moment without air-conditioning or dishwasher and microwave facilities. These things, these RVs, are like life-support systems on wheels. Astronauts go to the moon with less backup. RV people are another breed and a largely demented one at that. They become obsessed with trying to equip their vehicles with gadgets to deal with every possible contingency. Their lives become ruled by the dread thought that one day they may find themselves in a situation in which they are not entirely self-sufficient.
–From Bill Bryson's The Lost Continent (1989).