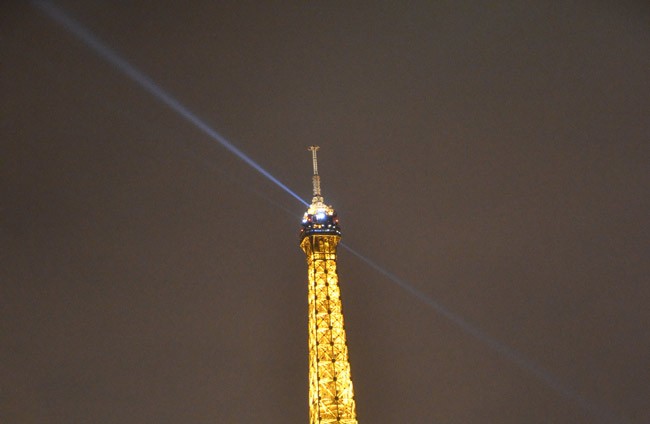 Today: Paris accord or not, we have a high in the mid-80s, lows in the mid-60s. Details here.
Today's fire danger is moderate. Flagler County's Drought Index is at 387.
Today's tides: at the beaches, at the Intracoastal Waterway.
Today's document from the National Archives.
The OED's Word of the Day: Major-Mitchell, v..
The Live Community Calendar
Today's jail bookings.
Today's Briefing: Quick Links

Note: all government meetings noticed below are free and open to the public unless otherwise indicated. Many can be heard or seen live through each agency's website.
Hope Garden Ribbon-Cutting: Dozens of Flagler County officials, local business professionals and students will cut the ribbon at the newly expanded HOPE Garden and will then plant healthy vegetables during a special ceremony honoring the public and private collaboration that created it. The ribbon-cutting and planting ceremony will begin at 10 a.m. All are invited. The garden is located at the intersection of Dr. Martin Luther King Jr. Street and South Bacher Street on Housing Authority Property that formerly housed large, concrete supports and propane tanks. The garden was created through a public and private collaboration that was seeded by the Flagler Economic Enhancement District's (FEED) Environmental Protection Agency's Brownfields grant for environmental assessments and reuse planning.
The Flagler County Land Acquisition Committee meets at 3:30 p.m. in the first-floor conference room of the Government Services Building in Bunnell. There'll be a project update on the potential acquisition of a $2.8 million, 116-acre property on Lake Disston. See background here.
The Flagler County Library Board of Trustees meets at 4:30 p.m. in the Doug Cisney Room of the public library at Belle Terre Parkway and Palm Coast Parkway.
The Bunnell City Commission meets at 7 p.m. at City Hall.
Twelve Personalities: No Waiting, at the Flagler Auditorium: Singer-impressionist Paul Tanner performs tonight at 7:30 p.m. At the age of 7, Paul did his very first impression, but it was his classical training at the Juilliard School of Music coupled with his natural ability that turned Paul Tanner into a must-see sensation! His show is jam-packed with impressions that are sure to delight audiences of all ages. From Neil Diamond to Tom Jones, Johnny Cash, Elvis, and beyond, Paul Tanner's show has made him one of today's most sought-after acts in the world of live entertainment. 386/437-7547.
Closure note: Wadsworth Skate Park to close December 15-16: "We will be painting the ramps and performing maintenance inspections," said Parks and Recreation Manager Frank Barbuti. "It is just the Skate Park that is closing. The remainder of the park will be open." The Skate Park will reopen on Thursday, December 17. Wadsworth Park is a 45-acre park located at 2200 Moody Blvd., Flagler Beach. Its amenities include: a 60,000 square foot fenced dog park; lighted soccer fields; racquetball, tennis, volleyball and basketball courts; two picnic pavilions; an elevated boardwalk; and a canoe launch. For more information, call Flagler County Parks and Recreation at 386-313-4020.

"I'm Against It," Sheriff Manfre Says of Open-Carry as Bill Picks Up Momentum: If the measure passes, 1.45 million Floridians with concealed-weapons permits would be able to openly carry guns. Opponents — including a number of Florida sheriffs, Flagler County's Jim Manfre among them — warn that people who openly display guns could get hurt as a result, either by criminals or law enforcement.
Sheriff Dispels Rumors of ISIS Targeting Palm Coast as FDLE Re-Launches See-Say Campaign: Rumors began circulating anew in Palm Coast after the terrorist attack in San Bernadino on Dec. 2 carried out by Syed Rizwan Farook and Tashfeen Malik, who the FBI said had pledged allegiance to Daesh and planned more attacks but appear not to have been directed by the jihadist group.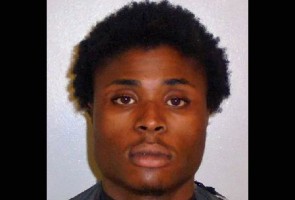 4-Year-Old Critical After Being Slammed to The Ground; Palm Coast Man, 22, Arrested: A 4-year-old child is in critical but stable condition after 22-year-old Christopher Craig Williams, angry with the child for playing with a door, picked him up above his head by the child's arms and slammed him to the carpeted concrete floor, causing severe head injuries, seizures and bleeding from the child's ear.
Look Closer: Student Art Upstages Grown-Ups in Pair of Flagler County Art League Shows: Startling juxtapositions abound in "Look Close" and the "High School Student Art Exhibit," two shows that opened Saturday at the Flagler County Art League in Palm Coast.
Special Treatment for Firefighters With Cancer? Florida Among Few States That Say No: Some cities and counties question whether the link between firefighting and cancer has been proven. They say expanding protections is just too costly and firefighters can apply for regular workers' compensation, meaning they'd have to prove a connection between their job and their disability.

Note: Most proceedings below can be followed live on the Florida Channel.

Justice Summit: Department of Corrections Secretary Julie Jones, Sen. Jeff Brandes, R-St. Petersburg, Rep. Greg Steube, R-Sarasota, and Rep. Charles McBurney, R-Jacksonville, are expected to be among the participants in a "Justice Summit," hosted by the Florida Smart Justice Alliance. (9 a.m., Hyatt Regency Sarasota, 1000 Boulevard of the Arts, Sarasota.)
The Florida Greenways and Trails Council will start a two-day meeting and discuss proposed projects from across the state. (9 a.m., Florida Department of Environmental Protection, Carr Building, 3800 Commonwealth Blvd., Tallahassee.)
Senate Redistricting: Leon County Circuit Judge George Reynolds will begin a hearing about redrawing Florida Senate districts. The hearing comes after a long-running legal and political battle stemming from the anti-gerrymandering "Fair Districts" standards approved by voters in 2010. (9:30 a.m.)
–Compiled by the News Service of Florida and FlaglerLive

In Coming Days in Palm Coast and Flagler:
Click on the links for more details:

Click on the link for more details.
Students Pitch ER Ideas to Florida Hospital Flagler Leadership:
Environmentalists, civic groups and businesses appeal to Florida Legislature for real waterway protection
Take-Out, Groceries, Pills, Booze? Palm Coast Delivery Factory Will Get It To You
Flagler County gears up for next free Citizens Academy
Public meeting about proposed Old Kings Road widening project set for Dec. 15: Palm Coast – A public meeting will be held from 6 to 8 p.m. Tuesday, Dec. 15, to provide information about proposed improvements to widen a section of Old Kings Road. The public meeting will be held at the Palm Coast Community Center, 305 Palm Coast Pkwy. NE.
The City of Palm Coast has begun a design to widen Old Kings Road from two to four lanes from Brighton Circle/Kingswood Drive to Forest Grove Drive, a distance of approximately 3.5 miles. The project involves widening the existing two-lane road to a four-lane road with two 12-foot travel lanes in each direction, curbed median, landscaping, drainage swales and wide sidewalk paths. The format for the Dec. 15 public meeting meeting is an open house beginning at 6 p.m., with representatives from the City and design team on hand to answer questions and interact with participants regarding the proposed improvements. The City's project team is led by City of Palm Coast Construction Manager Carl Cote with consultant support from DRMP Inc., led by Ms. Colette Moss. For more information, contact Cindi Lane, Communications & Marketing Manager, at 386/986-3708.

In what world is Ted Cruz an "outsider"? Harvard grad has worked for all 3 govt branches: https://t.co/0bi55MNh9b pic.twitter.com/6b2DGaZnSY

— Slate (@Slate) December 14, 2015
ICYMI: 'Tiny houses' help St. Petersburg tackle challenge to house homeless veterans. https://t.co/bqr12wDD0X pic.twitter.com/KAwqh9iQ9v

— TBO.com (@TBOcom) December 14, 2015
These women rose from the devastation of Newtown to become the NRA's worst nightmare https://t.co/mgzGqMG7tk pic.twitter.com/eeqa8snIGg

— Mother Jones (@MotherJones) December 14, 2015
Erdogan: Region would benefit from normalization of ties with Israel https://t.co/OWyj6u7r3B pic.twitter.com/GpIMlZ3426

— Haaretz.com (@haaretzcom) December 14, 2015
For Lolita's 60th anniversary, we ask 10 writers to revisit the text: https://t.co/A0UjY4W13D pic.twitter.com/oH5p1pOpth

— New Republic (@NewRepublic) December 14, 2015


Palm Coast Construction and Development Progress Reports
The following is an update of ongoing construction and development projects in Palm Coast, through Dec. 4:
Christ the King Evangelical Lutheran Church and School, 1 percent done: Located at 5625 North US Highway 1, the school received a Development Order for a new 13,794 sq. ft. early learning center to be located on the south side of their 8.6-acre site. The architecture of the new one-story building will be very similar to the existing church and school facilities that are located just north of the proposed new building.
Holland Park, 38 percent done: The new 8″ water main was flushed and pressure tested. Installation of fiber inner duct. Conversion was made from well irrigation to reuse irrigation. Irrigation installation continues. Surveying for roadway, sidewalks, and basketball court continues.
County's I-95 Interchange Matanzas Woods Reclaim Water, 76 percent done: Retention ponds are being excavated and fill continues for the ramps. (Not in the Dec. 4 update.)
Palm Harbor Parkway Roadway Extension, 32 percent done: The City Fiber Optic cable was removed to allow the demucking to continue north on Forest Grove. The Fiber Optic cable will be replaced when the new force main is installed. Installation of stormwater pipe continues. (Not in the Dec. 4 update.)
Colechester Bridge, 92 percent done: The new 6″ water main is now in service and the old water main on the bridge is being removed.
North Old Kings Road Extension to Matanzas Woods Parkway, 19 percent done: Asphalt was installed on the new section of roadway adjacent to the old roadway at the intersection of Old Kings Road and Forest Grove. (Not in the Dec. 4 update.)
Island Walk Shopping Center Phase 1, 93 percent done: Water mains behind the Island Doctor and Bealls have been chlorinated for 2nd day bacteriological samples. (Not in the Dec. 4 update.)
Old Kings Road Force Main 83 percent done:: Contractor has completed the Force main up to the pig launch points and restored the site and trail. The area for the pig flush was completed and flushing has started.

Road and Interstate Construction:
Forest Grove Drive connection to Palm Harbor Parkway to be closed starting Dec. 18: Effective Friday, Dec. 18, the City of Palm Coast will be closing the Forest Grove Drive connection to Palm Harbor Parkway. This road closure is required as part of construction operations for the Palm Harbor Parkway extension, which is currently under construction. Palm Harbor is being realigned and extended to connect directly with Matanzas Woods Parkway where it intersects with Old Kings Road. Message boards will be placed to advise motorists and other travelers of the upcoming change, and a public meeting has already been held for residents living in that area. Both the Palm Harbor extension and a separate extension of Old Kings Road are being built in preparation for the new Interstate 95 interchange to open next June at Matanzas Woods Parkway. As part of the projects, traffic patterns around Matanzas High School will be changing. One goal is to turn Forest Grove Drive back into a residential street as it was originally intended to be. The upcoming road closure of the Forest Grove Drive connection to Palm Harbor Parkway is part of that project. Forest Grove will be turned into a cul de sac on that end. Once the separate Old Kings Road extension is completed, in June 2016, the Forest Grove Drive access to the high school will be closed because it will no longer be needed. Instead, motorists and other travelers will get to Matanzas High School via the new signalized intersection at Matanzas Woods, Palm Harbor and Old Kings. For more information, please contact Palm Coast Communications Manager Cindi Lane at 386-986-3708 or [email protected].

Bach Festival: The French Suites Performed by Andras Schiff
[Note: From now until New Year's, we celebrate the holidays with Bach every day.]